Although Yi-chan tries his best to maintain harmony between his love life and band, in the previous episode of Twinkling Watermelon, he ends up hurting his bandmate's feelings. However, it won't continue in Twinkling Watermelon Episode 7, as he will learn a lesson from his mistake. The K-drama has just arrived, and fans are going crazy over it. But the twisted mystery makes fans wonder whether Yi-chan will end up with Cheong-ah or something more tragic will occur in the upcoming episode. Whatever the case, it will bring more problems in Eun-gyeol's life. Keep reading to know that.
Twinkling Watermelon Episode 7: What To Expect Next?
Once again, Yi-chan helps Cheong-ah, which brings them closer than before. The latter already has a feeling for Yi-chan, but she decides to stay away because of his blossoming relationship with Se-Kyung. However, after receiving the text, Yi-chan will work on getting on good terms with Cheong-ah. It will soon lead to their newfound friendship. Meanwhile, Eun-gyeol is in hospital after receiving an electric shock. His condition worsens in Twinkling Watermelon Episode 7 while Yi-chan tries to find his whereabouts. On the other hand, the upcoming episode will reveal Se-Kyung's true identity.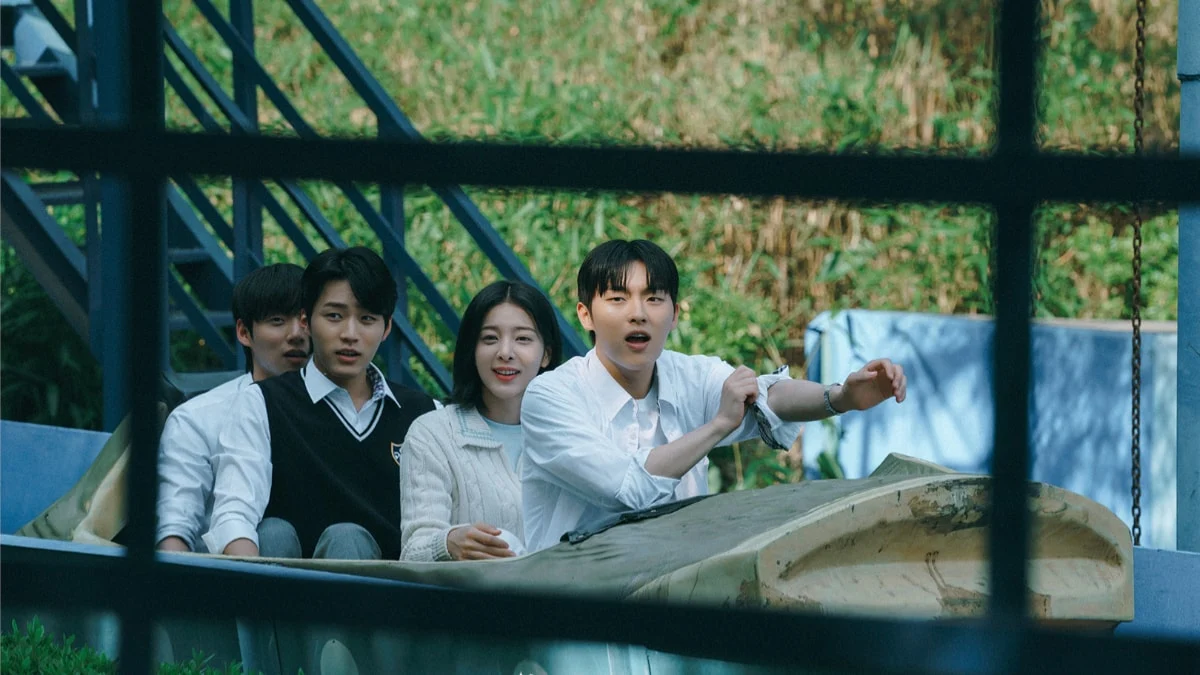 A Quick Recap!
The previous episode opened up with some exploration of Cheong-ah's life. She grew up with a hearing impairment, so her childhood was miserable. Although her mother taught sign language, she was later sent to a tutor. However, the teacher often locked her up in the basement as punishment whenever Cheong-ah had difficulty coping with the lessons. But that was when she met Yi-chan, who always helped her in a bad situation. Back to the present, Se-Kyung had returned, and her closeness with Yi-chan bothered Cheong-ah. The latter felt that she was late to confess her feelings. As for Se-Kyung, she asked Yi-chan out and also hinted about her feelings.
But it affected Eun-gyeol, who wanted to separate them. Meanwhile, the band finally began practicing for the festival. Yi-chan made some changes in the setlist the following day, quickly leading to a quarrel between him and Eun-gyeol. The latter was upset as Yi-chan gave Se-Kyung more priority than the band. Because of that, Eun-gyeol decided to leave the band. Just then, Yi-chan received a text asking why he traveled back in the past. Soon after, he rushed to see Cheong-ah and apologized to her. However, she had a high fever, so Yi-chan quickly took her to the hospital, while Se-Kyung noticed a public telephone ringing, which was out of order for days.
Twinkling Watermelon Episode 7: Release Date
The upcoming episode will finally reveal the reason behind the mysterious telephone booth. You will learn it in Twinkling Watermelon Episode 7, which will air on October 16, 2023, at 8.50 pm KST. The episode follows a weekly release pattern, airing every Monday and Tuesday night. It's available to stream on local Korean networks such as tvN and TVING with a runtime of around an hour long. This is all for now. Stay tuned. TechRadar247
will keep you updated.