The internet-famous bodybuilder Brian Johnson aka Liver King has recently become a hot topic on the internet. After a viral email, he was hit with many criticisms, and many of his followers believed that he didn't follow what he preached. The accusation raised by the Joe Rogan Experience media figure Joe Rogan revealed Liver King is living on steroids. Well, the public figure Liver King had gained a reputation in society, and people around the globe followed his routine a lot. But after Joe calls him "fake" and his body is "not normal," everyone wants to know more about his daily routine and how things fall out like this. But before that, let's take a look at his personal life.
Early Life
Born and raised in the USA, Brian (Liver King) is 45 years old. He was a child when his father died. Hence he was raised by his single mother in San Antonio. However, he was an awkward and shy pre-teen who got bullied quite often because of his small stature. But due to his father's demise, he had no one to guide his path. Yet he grew up around his older brother and mother, and they moved around a lot. Brian (Liver King) sought companionship from the kids his age.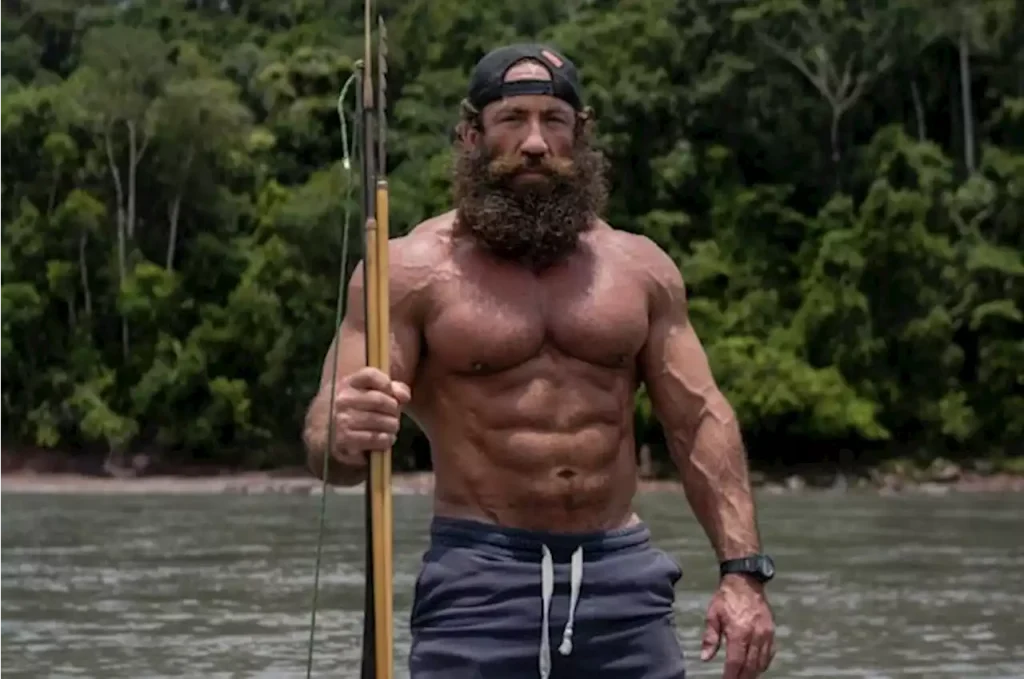 But he found it hard to make friends because of his shy nature. Above all, he was an easy target for bullying because of his undeveloped stature. Even in his podcast, "The Diary Of A CEO," he mentioned how people used to see him. However, his stepfather gifted him a bench press. It helped him gain enough muscle and a sense of control which was lacking in his life. By persistently working on bench power, he developed an impressive physique by age 16.
Soon the kids at his school started noticing him, and they envied him. He recounted that someone told him he looked like "Marky Mark," which changed his life. After graduating from high school, Liver King enrolled at Texas Tech University. But he left it amid orientation. He then started working for a pharmaceutical firm. But he never gave up and continuously worked for his dream. Later he got a degree in biochemistry despite living like a caveman.
Liver King's 9 Ancestral Tenets
Brian is a man of change, believing that if he can master and unlock his inner primal, then anyone can do that. According to Liver King, the first key tenet is sleep, which helps revive his body. The second one is eating. He talks about eating entire animals and raw meat, not just the fully cooked ones. Next, he talks about moving. By moving, he means fitness, walking, exercising, and possibly getting naps. So far, everything sounded like pretty normal stuff. From here, we start getting into some pretty interesting stuff.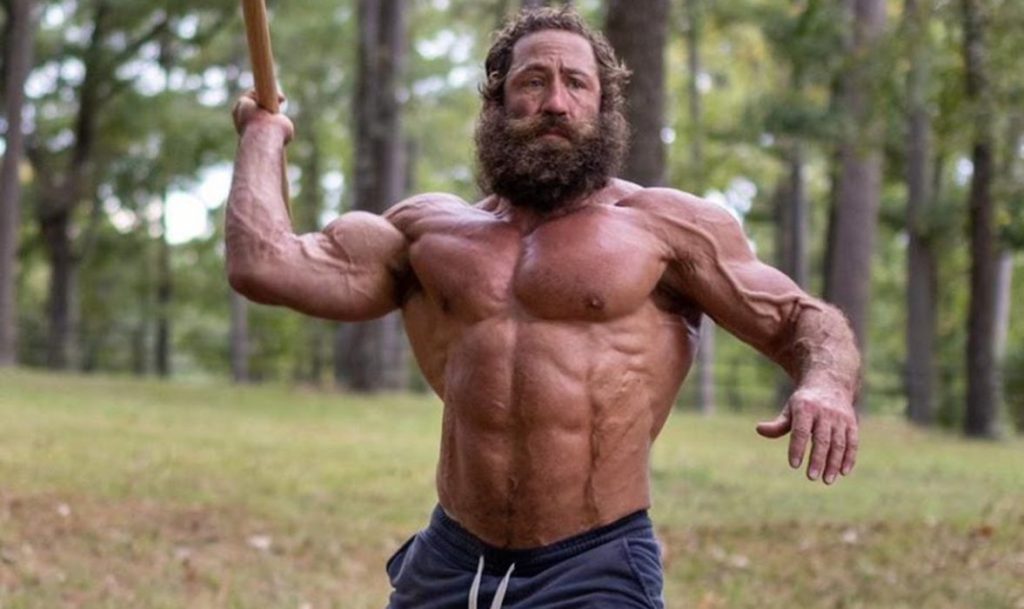 Liver King's next ancestral tenet is a shield. His website suggests people should shield and protect their families from avoiding dangers. The next one is connected. It reminded us of David Avocado Wolfe, who believed in grounding beds, pads, and other stuff that can provide anti-inflammatory effects with electric magnetic fields. Just like him, King follows staying close to nature. Another tenet is cold, which means living in a cold place away from your comfort zone.
The next tenet is the sun, which is good for everyone's heart. The rays help to develop your circadian rhythm. So getting enough sun bath every day is good for your health. But Liver King talks about not brushing and flossing teeth which is pretty weird, but he believes it helps in gaining MK4. Then we come to the fight tenet. He believes in the fight, scrapping, persevering, and winning as it leads to a heavy dose of dopamine and helps to achieve your goal. The final tenet is bond. Liver King says people should socialize and bond with others, establish a community and have fun.
More Meat, More Strength
Liver King says on his website the "best thing to eat after work out" is raw beef liver. He suggests his followers make raw liver shakes with cayenne pepper, tomato juice, lemon, and some mint, shake it and drink it. It is a V8 liver shake. His crazy sled-pulling, kettlebell-swinging, and meat-feasting lifestyle soon drew millions of people's attention. In his first year, he amassed 6 million new followers.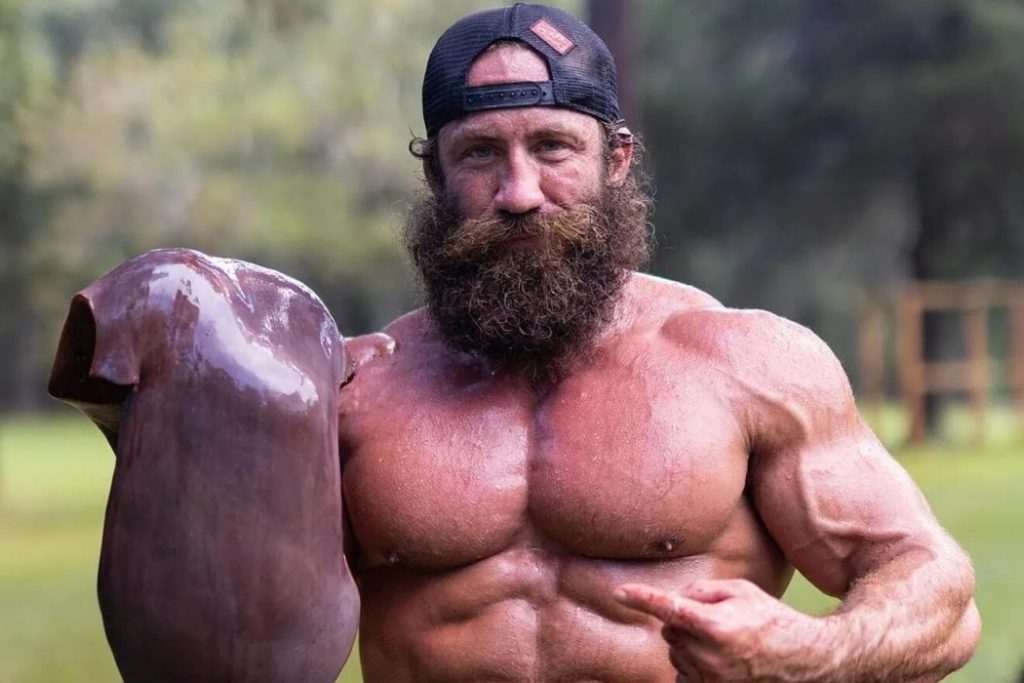 Career
Brian is one of the most popular influencers on TikTok, Instagram, and YouTube. He has a massive fan following through his odd and entertaining videos. He is also the founder of Ancestral Supplements, a nutritional supplement company. As a bodybuilder, he's more into the fitness industry and promotes it on his social media accounts. Liver King is largely known for his sponsorship and brand endorsements.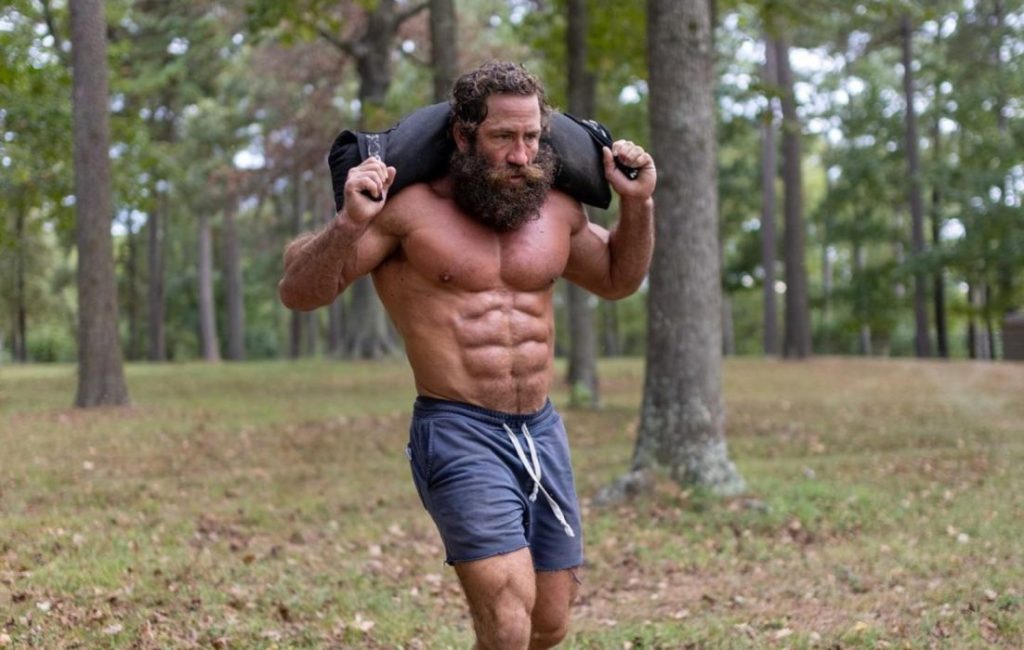 Liver King Personal Life
On The Iced Coffee Hour podcast, Brian mentioned how Liver King met the love of his life, Barbara Johnson. He worked as a pharmaceutical sales rep when he first saw Barbara (Liver Queen). She was pursuing a dental specialist. They first met on a ski slope. At that time, Liver Queen was separated from her group. So he offered her a tour of the mountain. But just like in a movie scene, he was smitten the moment he saw her. From there, they joined forces and started their first million-dollar business. Soon the business reached a great height. Shortly they got married and had two kids named Rad and Stryker.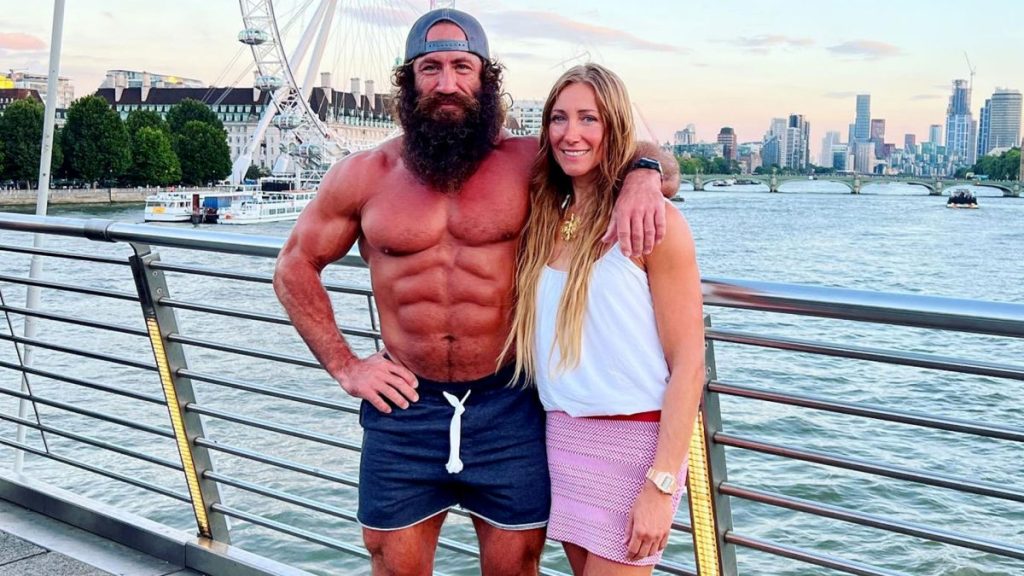 Liver King Is On Drugs!
Despite following a primal meat-based diet and inspiring youth to follow his path, Liver King faced plenty of criticism for his usage of drugs. Earlier this week, YouTuber and bodybuilder Derek exposed Liver King to use a high dose of steroids. Derek featured emails on his YouTube channel "More Plates More Dates." Liver King sent those emails to an unnamed bodybuilding coach in 2021.
In that email, he mentioned the usage of several steroidal and non-steroidal PEDs. Soon his followers started questioning him. But Liver King didn't directly address the topic but revealed those emails were sent before his breakthrough as a social media star. In addition, BrOMalley show's UFC bantamweight Sean O'Malley stated Liver King isn't doing anything wrong. He emphasized that Brian isn't a professional fighter or sportsperson. So there's nothing wrong with the use of steroids.
Eddie Alvarez Mocked At Liver King
In the wake of Brian's steroid case, MMA legend Eddie Alvarez tweeted screenshots of his chat with Liver King from 2021. In the tweet, Eddie messaged him that he respects his teachings but hopes that Liver King comes clean. Soon Brain responded that he appreciated Eddie's message, but he never used steroids or any shortcut to build this great physique. He only wanted Eddie to follow his ancestral way of living.
Liver King's Confession
Although at first, Liver King denied the usage of steroids. But finally, he confessed that his PED use was inconsequential. However, he's neither an athlete nor in sports, so consuming steroids is no problem. He also claimed that he is monitored and managed by a trained hormone clinician. So he knows what he's doing. He continued that he had dug into a deeper hole and blamed himself for this. He was on drugs, and it was wrong. Now he wants to talk about it openly. Liver King believes the correct way to use PEDS is through a trained hormone physician.
Net Worth
Despite being criticized badly by the MMA fighter and bodybuilder Derek, Liver King still has a net worth of around $100 million. He didn't become a millionaire overnight. In fact, his social media presence has little impact on his net worth. He has founded three companies- Heart & Soil, Ancestral Supplements, and The Fittest. All of which is the reason for his huge success.
What are your thoughts on Liver King's usage of steroids? Do you think he did wrong? Comment down your thoughts below. Stay tuned. TechRadar247 will keep you updated.