Almost seven years after, the Emmy-nominated series Justified is returning with a bang. No doubt your favorite character will return for Justified Season 7. However, this time things will be challenging for him. But we know Timothy Olyphant, aka US Marshal Raylan Givens, will find a way to handle this new challenge. Apart from this, the cast rooster hints that someone close to Timothy will join the show, and you will be surprised to know who she is. So let's take a look at the person.
Based on Elmore Leonard's stories, particularly Fire In The Hole, Justified focus on the struggle of Deputy US Marshal Raylan Givens. Raylan follows a 19th-century style while living in modern times. His unique way of justice makes him a criminal's target and a problem kid to his superiors. After he killed a mob hitman Tommy Bucks in Miami, his controversial action forced him to transfer to the Eastern District of Kentucky Marshal's Office.
Justified Season 7: Is It Renewed Yet?
You will be surprised to know that after seven years, the FX has finally decided to return with Justified Season 7. The drama will return to FX as the limited series, Justified: City Primeval. Well, the series has been a highly-critical acclaimed series throughout its run. It has also gained many Emmy nominations for its outstanding direction and portrayal. But despite this, the final season ended on a cliffhanger. But don't worry. The mystery will soon uncover in the upcoming season.
The show aired six seasons from 2010-2015 and gained eight Emmy nominations throughout its run. One for Olyphant for outstanding actor in a drama in 2011. The same year actress Margo Martindale took the best guest actress Emmy award home. Later Jeremy Davies won an Emmy award for his guest appearance in 2012. The crime drama series also won a Peabody Award in 2011.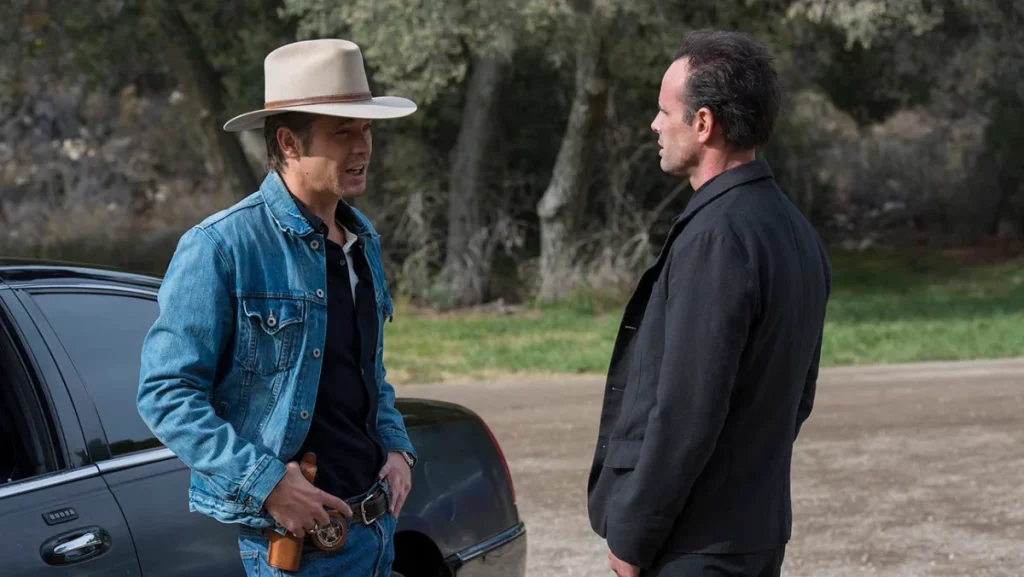 FX President Drop Some Positive Word
While renewing the series for the seventh run, FX Entertainment President Eric Schrier stated that Justified was the most critically acclaimed show on their network in the past decade. Elmore's work colorfully brought Raylan Given and Graham Yost to life through their entire team of writers, directors, producers, and cast. Now to return with this group again with Elmore's thrilling stories is such a blessing. Eric also thanked the showrunner, Michael and Dave, and their fellow executive producers. Eric also thanked Elmore Leonard and their partners at Sony Pictures Television for fulfilling this dream.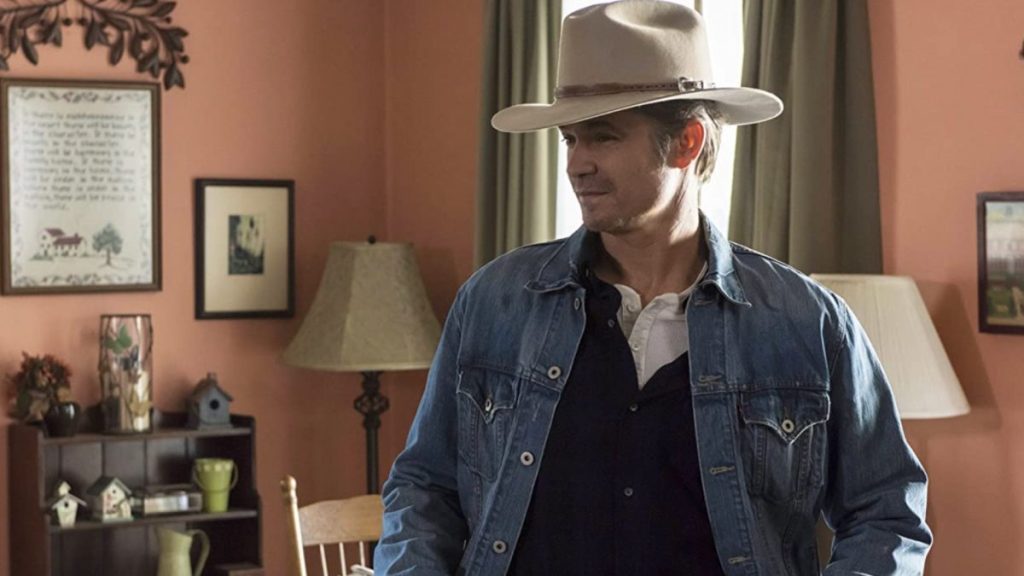 Sony Pictures Television Presidents Talk About Justified
The co-presidents, Jeff Frost and Jason Clodfelter of Sony Pictures Television, stated that when they wrapped up Justified, the love and affection for this series grew and left fans craving for Raylan Givens. They also praised Elmore Leonard's work and called her one of the premier authors of the time, and no one could match her. Further, the magic of Tim, Dave, Michael, Graham, and other executive producers made this series thrilling and maintained its authenticity.
Justified Season 7: When Will Production Begin?
In March 2021, the network and various writers, including Graham Yost, started developing Justified Season 7. However, it took almost a year to undergo production. Filming for the seventh season began on May 4, 2022, in Chicago. The filming is currently underway. So we expect it will take almost a year to return. Further, the number of episodes is currently under wrap.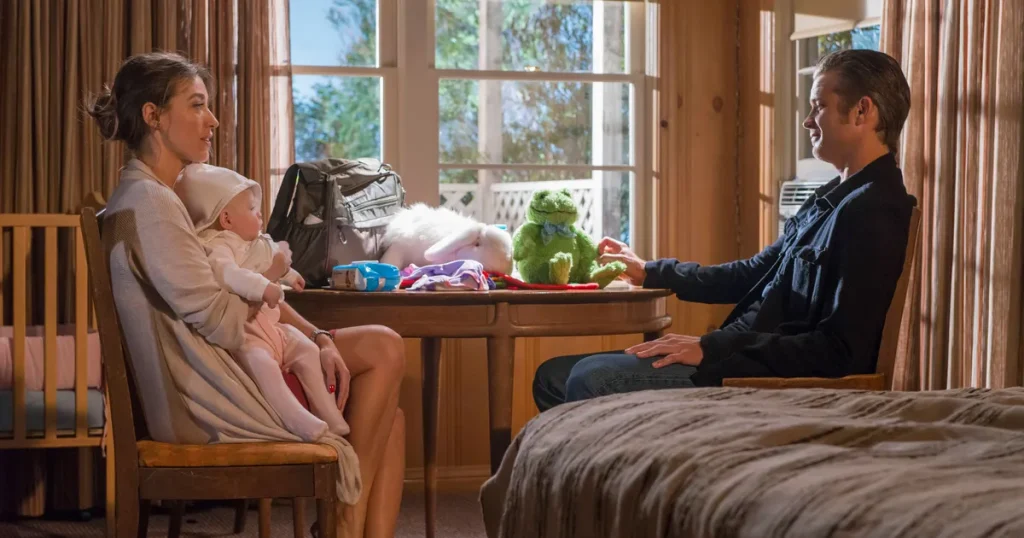 Justified Season 7: What Will Happen Next?
The seventh season will explore the stories of Elmore Leonard over City Primeval: High Noon in Detroit. It will follow a time jump. Eight years after Givens left Kentucky, he is now living in Miami. Givens is trying to balance his life as a father of a teenage girl and as a US Marshal. Now his hair is grayer, the road in front of him is a lot shorter than behind, and his hat is dirtier than ever. However, an encounter on a Florida highway takes him to Detroit.
There he will meet Clement Mansell (The Oklahoma Wildman), a sociopathic desperado who will change Givens' life. Detroit's attempt to catch him is already in vain, but it will give Givens an aim again. But Mansell's lawyer, Carolyn Wilder, a formidable Motor City native, will continue to represent her client, no matter how the situation turns out. She is stuck between cop and criminal. Meanwhile, she's working on her personal game as well.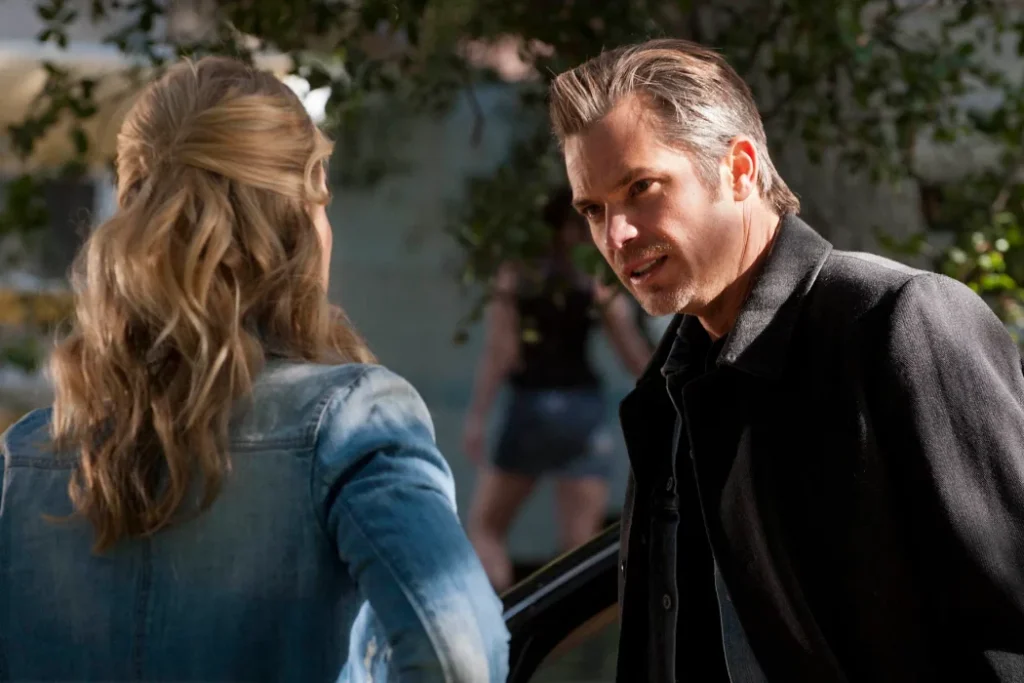 A Quick Recap!
In the sixth season finale, Boyd appeared at Loretta's barn because he didn't have another option. So Ava's knowledge of where $10 million was buried could help him leave Harlan. But later, it appeared that he wasn't looking to leave the place. In fact, he was trying to know what had happened wrong. So he needed to confront Ava. Whereas Markham was out of his mind, it led to his demise as Boyd gave him a headshot. However, Raylan saw everything. But he stumbled upon that Boyd heard.
Boyd asked Ava why she betrayed him as he refused to raise the gun, which Raylan asked him to do. Soon he pulled the trigger twice, pointing it at Ava while he knew it was empty. But there was tension between Boyd and Raylan, which grew with time. Later everything settled down. However, Boon came in Raylan's way. Boon followed Ava and Raylan with Loretta and smashed them. It later turned into a tricky chase game and ended on a brutal note leaving both men in tears.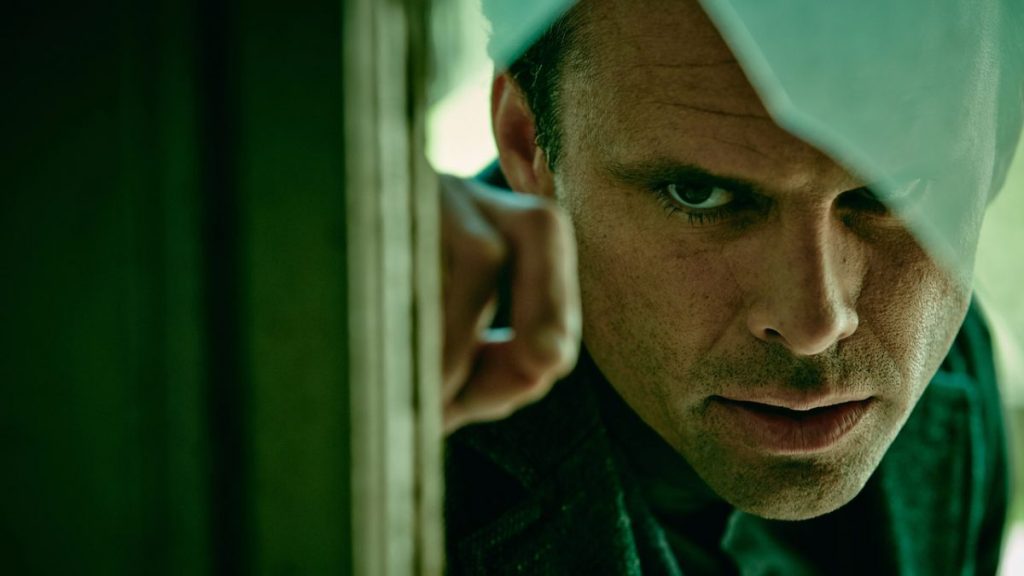 Justified Season 7: Cast Details
Fan-favorite Timothy Olyphant will be back to reprise his role of US Marshal Raylan Givens. Surprisingly, Timothy's real daughter, Vivian Olyphant, will play his daughter's character in the series. The Premise star Boyd Holbrook will play Clement Mansell aka The Oklahoma Wildman. King Richard star Aunjanue Ellis will play Carolyn Wilder and Adelaide Clemens will join as Sandy. Vondie Curtis Hall will join them as Sweetie and Marin Ireland as Maureen. Besides them, Norbert Leo Butz will join as Norbert and Victor Williams as Wendell.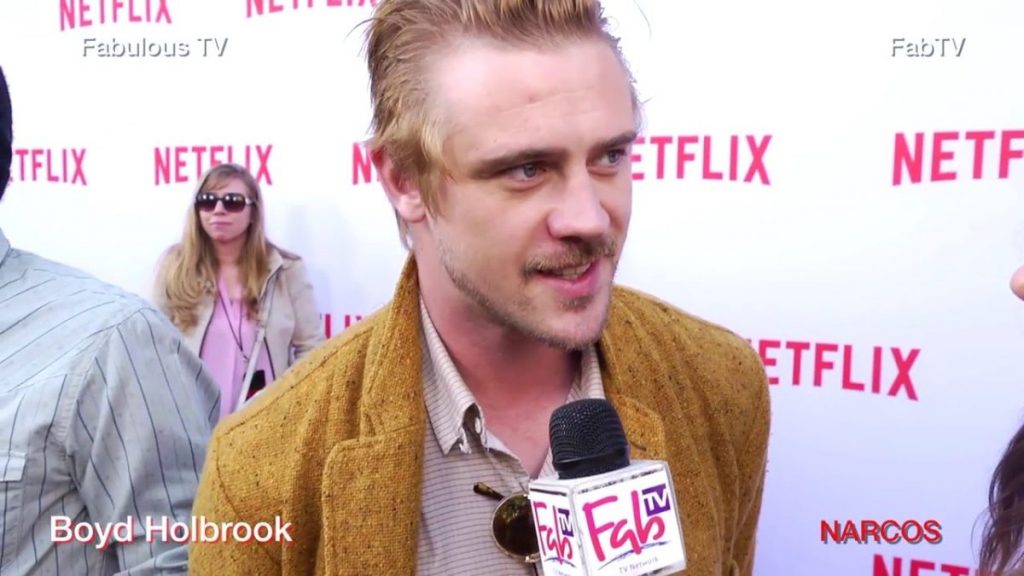 Justified Season 7: Release Date
As of now, neither the showrunner nor the broadcasting network has announced the official release date of Justified Season 7. But we do know that the production is currently underway. So it will take almost a year to wrap up production. Hence deeming this possibility, we can expect that the seventh season will air later in 2023. Stay tuned. TechRadar247 will keep you updated.