Surprise hits are best to watch! We felt the same for My Dress-Up Darling, which is said to be one of the most enjoyable anime of 2022. With a beautiful theme and praise-worthy characters, it is a heartwarming rom-com. Ever since its premiere in 2022, the show managed a significant fanbase overseas. Following the season finale of the pilot chapter, fans have been looking forward to My Dress-Up Darling Season 2. The last episode ended with Kitagawa confessing her love for Gojo, thereby opening the doors for the second instalment. So, this is the reason why My Dress-Up Darling Season 2 has become one of the most anticipated anime among the viewers. Also, given the convincing response of the first season, we might have another chapter in the future. So, is My Dress-Up Darling Season 2 on the cards? Here's everything that you should know!
Adapted from a manga of the same name, My Dress-Up Darling is directed by Keisuke Shinohara. It is not only the anime series that has gained surprising popularity. But the manga has also proved to be successful, as it sold around 10 million copies by October 2023. Well, talking about the anime adaptation of My Dress-Up Darling, it is one of the widely praised rom-com anime. It revolves around Wakana Gojo and his immense passion for crafting dolls. Seeing his interest, Marin was so impressed that she encouraged Gojo to create cosplay costumes. With time, the latter gains confidence, and the two start working together. As they create unique and beautiful costumes, Marin falls for Wakana. But apart from this straightforward premise, the anime has much more to offer. Touted as a slice-of-life anime series, My Dress-Up Darling is all about expressing oneself through skills and talent.
Is My Dress-Up Darling Season 2 Happening? What Is Its Current Status?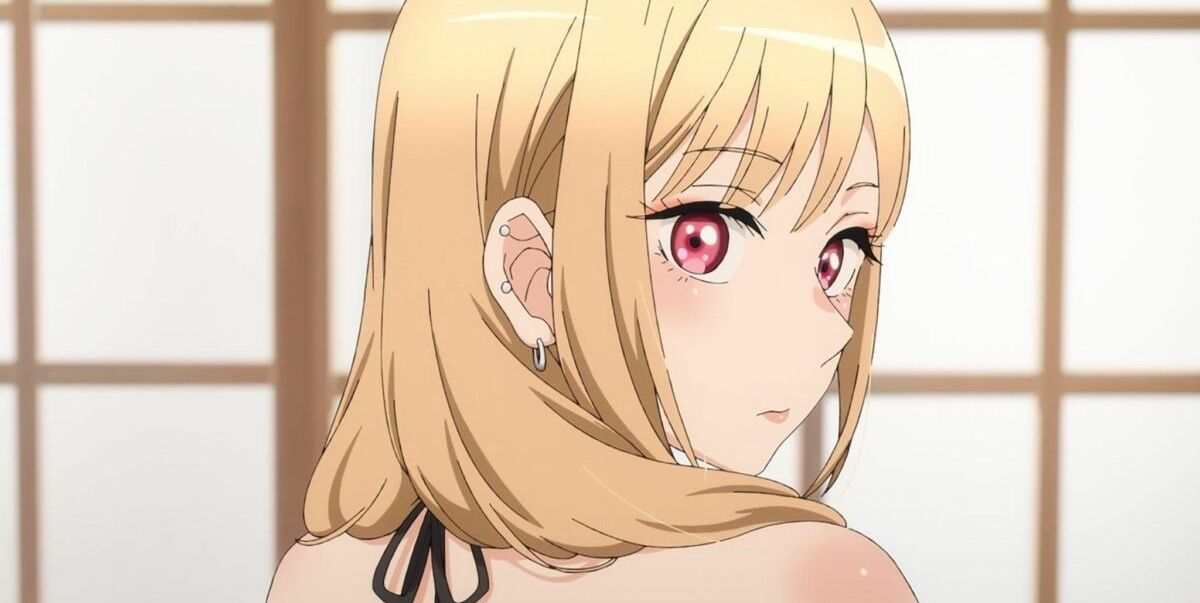 It was in January 2022 that the first season of My Dress-Up Darling premiered. Following a weekly release pattern, the anime concluded itself on March 27, 2022. Therefore, it has already been more than a year since the pilot chapter said goodbye to its fans. So, it is quite obvious that fans will become curious about the sequel. But fortunately, the wait is over. According to the official reports, My Dress-Up Darling Season 2 has already been confirmed. Therefore, there is no second thought that a sequel is arriving for sure. Talking about the details more specifically, the renewal statement was out in September 2022.
The official team took to Twitter and revealed that a follow-up was in the pipeline. Moreover, the tweet also contained an illustration by Mangaka Shinichi Fukuda. Well, apart from this, the official website of My Dress-Up Darling also confirmed that a sequel "is in the works." Furthermore, talking about the current status, there are no concrete details of production. However, as per the inside deets, the production house is busy with the development of other projects before working on My Dress-Up Darling Season 2. So, it is expected that the project might have been pushed back. Further, in one of the tweets posted by producer Shota Umehara, it is quite clear that initially, a sequel was not in their minds. He also revealed that it is the power of support for everyone that a second instalment is being developed.
The Project Is Delayed!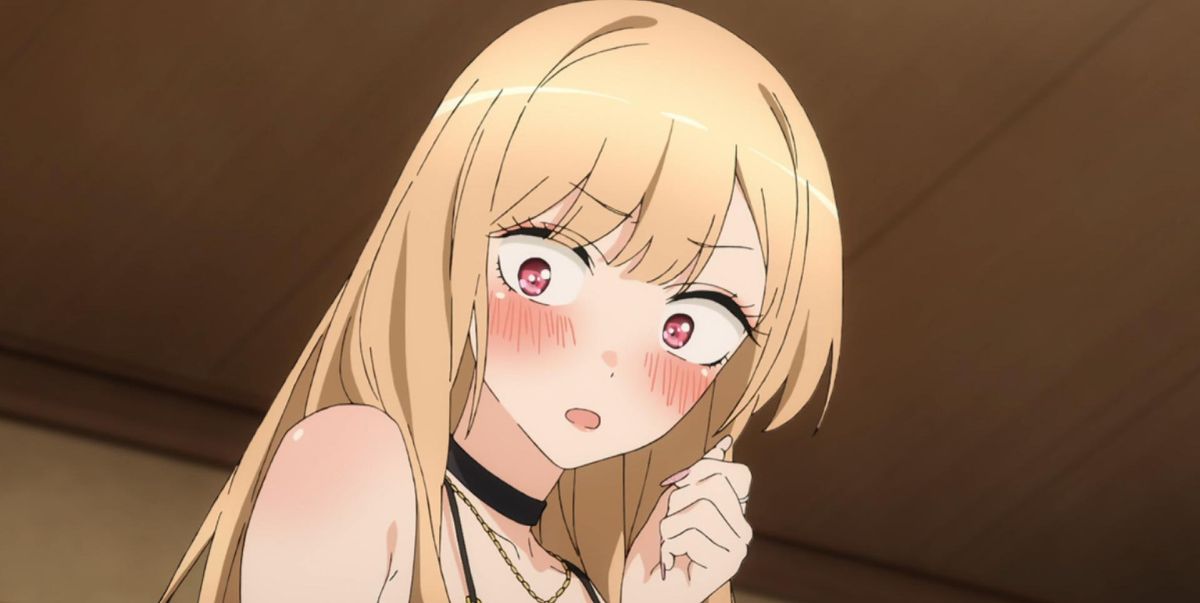 On the other hand, many fans are concerned about the uncertainty regarding the My Dress-Up Darling Season 2's production. This is because Umehara was reportedly hospitalised during the making of Wonder Egg Priority. It's quite obvious that the producer is known to push himself when working on a project. But, as of now, the current stats of the production is yet to be revealed. Well, it has already been a year since the renewal statement showed up. So, it is quite possible that the upcoming season might be in the post-production phase. So, for now, all you can do is wait for official details to be released.
What Happened In The My Dress-Up Darling Season 1? How Will Story Move Forward?
In the last episode of My Dress-Up Darling Season 1, fans had many intriguing aspects to watch. The episode started with Gojo helping Kitagawa make hair ribbons. However, the latter's father did not give her permission to attend the summer festival as she did not complete her homework. But Gojo helped her, and that was when Kitagawa revealed that she had been modelling for a magazine to collect some money to buy an expensive camera. After finishing their work, Kitagawa and Gojo planned to see a horror movie together. But the latter was nervous as he never had such an experience. However, to deal with the situation, Gojo decided to focus on the costumes used in the movie. Interestingly, he survived in the theatres while Kitagawa was left alone in her scary world.
Moreover, after completing the movie, the two went to their school as they wanted to have Kitagawa's math drills back. However, while roaming around the school, she slipped into a pool and began drowning as she didn't know how to swim. So, to save her, Gojo jumped into the pool and took her out. As the time passed, they became good friends. After completing her homework, Kitagawa and Gojo went to attend the Summer festival. Both of them spent a lot of time together and also watched a fireworks show. Following the festival, Gojo and Kitagawa returned home, where the latter again watched a horror movie alone. Now, since she was scared, Kitagawa wanted to talk to Gojo. So, as they started a c onversation on the phone, Gojo fell asleep, and that was when Kitagawa confessed her love to him.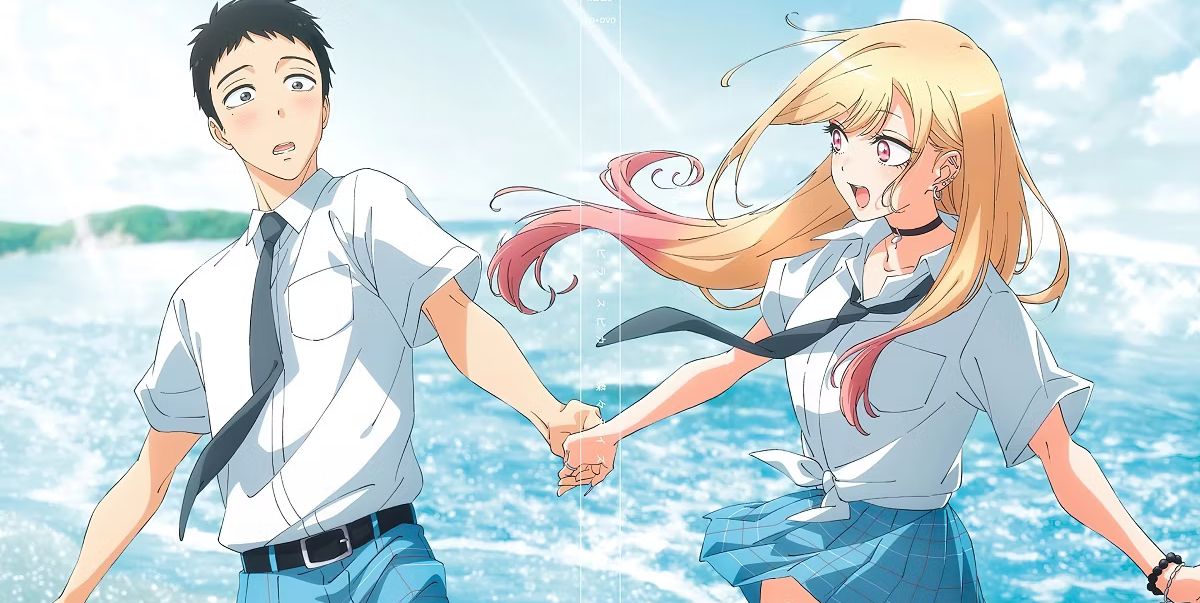 What's Next?
Therefore, given the ending explained, there are a few possible storylines that might be addressed in My Dress-Up Darling Season 2. Whatever the case, the upcoming sequel will be adapted from the existing source material. Well, if you can endure the spoilers, you can read from Chapter 40. Nevertheless, if the anime remains faithful to the manga, we will witness a brewing romance between the two. Not only this, but My Dress-Up Darling Season 2 is also likely to focus on Wakana Gojo and Marin Kitagawa sinking into the world of cosplay.
My Dress-Up Darling Season 2: Release Date
Since the makers have yet to reveal a proper release date, we don't have exact details about the premiere of My Dress-Up Darling Season 2. Even though the team has announced the renewal, they are yet to spill word on the premiere date. Since the production is likely to be delayed, the second season will take some time to show up before the viewers. Well, things will arrive with certainty after the makers unveil some recent development-related updates. Nevertheless, fans are expecting My Dress-Up Darling Season 2 to drop by late 2024. Furthermore, upon its release, it will be available to watch on Crunchyroll and might also be released on Funimation.
So, this is everything about My Dress-Up Darling Season 2 that we know. Let us know your opinions in the comments below. For more updates and interesting content, keep coming back to TECH RADAR 247!