The period Thai drama I Feel You Linger In The Air has been making buzz with its intense approach. Since the beginning, the show has focused on Jom's love life. But after he accidently travels back to the 1920s, he relives his life when he finds Yai. But I Feel You Linger In The Air Episode 11 hints that their love story will be cursed as Jom's time is about to end. Will he die? Well, the mystery is more complicated as Jom's designs have something to do with time traveling. He now needs to figure it out. While the lead characters face trouble, you get ready to witness a new romance. Keep reading to find out.
I Feel You Linger In The Air Episode 11: What Will Happen Next In Jom's Life?
In the closing moment, Jom couldn't find his reflection in the mirror. He starts panicking after realizing that his time in 1920s Chiang Mai is over. But Yai rushes to save him. While he is still figuring out what is happening with Jom, the latter informs him about his existence. He tells him he's from the future and has less time to stay in that era. Despite learning the truth, Yai decides to stick with Jom. He even goes through multiple books to save his love in I Feel You Linger In The Air Episode 11. While the couple faces a tough time, Yai's sister reunites with her love, and they vow to stay together.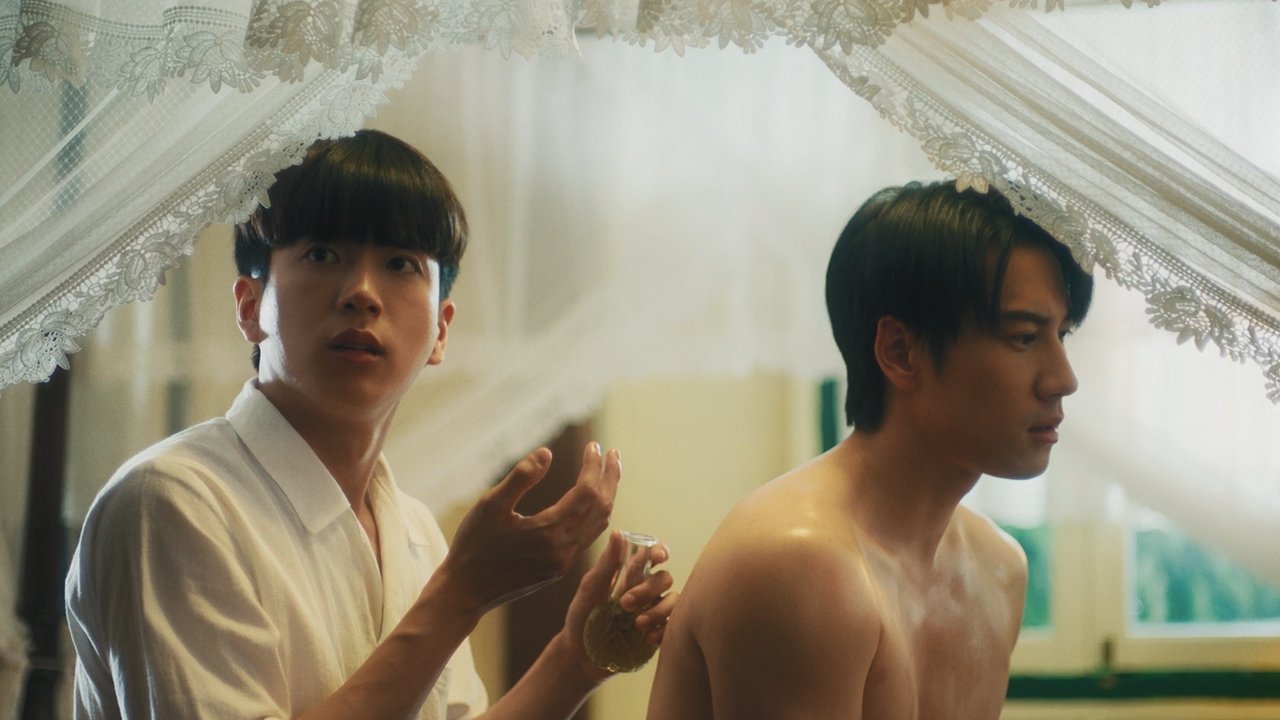 A Quick Recap!
The previous episode began with Jom being disheartened after learning there was no hope to get back his love. His lover Yai was engaged, and his chances with Yai narrowed. However, he sought Mr James' help to stop this engagement and unveil the truth. He planned an act with James' help that narrated the entire event that took place on the night when Kha Pung caught fire. Although their intention was true, Yai's father didn't like how they presented everything. While Yai's father defended his brother and Mr Robert, Jom presented evidence proving that Robert and his father were the culprits.
Following their arrest, Yai's fiancee called off their engagement. She thanked Jom for setting her free, as now she could do whatever she felt right. She also asked Yai to take care of his lover. Shortly then, Yai and Jom had a sweet yet steamy moment. The couple made love while promising to stay beside each other. On the other hand, Yai's mom confronted her husband and told him she would no longer be a passive wife. Meanwhile, Khamsaen asked Fongkaew to go with him. But she refused and told him to wait for her as she had other jobs to do. Later, she helped Yai's sister to meet Mei before saying goodbye.
I Feel You Linger In The Air Episode 11: Release Date
The next episode will make things miserable for the couple. You will see it in I Feel You Linger In The Air Episode 11, which will air on October 27, 2023, at 10.15 pm ICT. It consists of 12 episodes, with only one left to reveal the fate of Yai and Jom. Will they end up together? For that, tune into GMM One and Line TV. The all-new episode airs every Friday night. So, don't miss it. Meanwhile, the global audience can catch the series on YYDS' official YouTube channel. This is all for now. Stay tuned. TechRadar247
will keep you updated.