K-dramas are famous for their goofy yet sweet romance blend with suspense, melodrama, and comedy. And A Good Day To Be A Dog is the same but with a mix of fantasy period drama in the modern world. While the show has faced a setback, leaving its fans worrying about its fate, A Good Day To Be A Dog Episode 4 returns to reveal the future of our lead characters. The promo clip has finally revealed that the upcoming episode will witness some sweet romance between the duo. But they have to be careful as someone is eyeing them. While Sae-won knows how to tackle the situation, Hae-na should work on her way to hide her secret. Will it be exposed soon? Keep reading to learn it.
A Good Day To Be A Dog Episode 4: What Will Happen Between The Lead Couple?
While Sae-won changes the road trip plan at the last minute, Miss Yoon becomes more nosy as she suspects something is happening between Sae-won and Hae-na. She even figures out some evidence that suggests the same. A Good Day To Be A Dog Episode 4 preview teases that Miss Yoon believes Hae-na has fallen for the math teacher. Her doubt becomes clearer when Sae-won continues to stay closer to Hae-na. He even fixes her hair and spends some quality time with her. Their romantic journey takes the next step when Hae-na starts feeling slightly different.
She later asks Yu Na whether the curse is responsible for feeling a bit blue. It continues to buzz her, but Yu Na clears that she has feelings for Sae-won, which somewhat brings Hae-na at ease. Meanwhile, Bo-Kyum is seen looking at some ancient manuscripts. A Good Day To Be A Dog Episode 4 promo also hints that Bo-Kyum knows Hae-na's condition. This is because he states that no matter how hard she tries, nothing will go as she wishes. While things are getting a bit challenging, Hae-na is seen kissing Sae-won in his sleep.
A Quick Recap!
The previous episode began with Hae-na's nightmare, where her colleagues learned about her secret and started treating her as a dog. At the same time, Sae-won entered Yul's room and was shocked to see him with Hae-na. He thought they had done something questionable the previous night. But they together cooked a lie about how Hae-na saved Yul, and the latter promised to keep her secret safe with him. After that, Sae-won walked Hae-na home and asked her to keep the fact that he was Yul's uncle a secret. But Miss Yoon saw them and overheated about a secret. Following this incident, Hae-na went to the pet clinic and told Yu-na about the night.
She scolded her but suggested giving Sae-won a dog keychain to reduce his fear of dogs. She also claimed that it could help reverse the curse. Later that day, Miss Yoon confronted Sae-won and told him he could share his secret. But Sae-won left the conversation in the middle. Meanwhile, the Vice Principal brought his daughter's dog, Mandeuk, to school and asked for the teachers' assistance. He even kept the dog in the staff room. While it made things vulnerable for Sae-won, Hae-na saved him every time. He then started seeing her as his savior and then gifted her some cakes.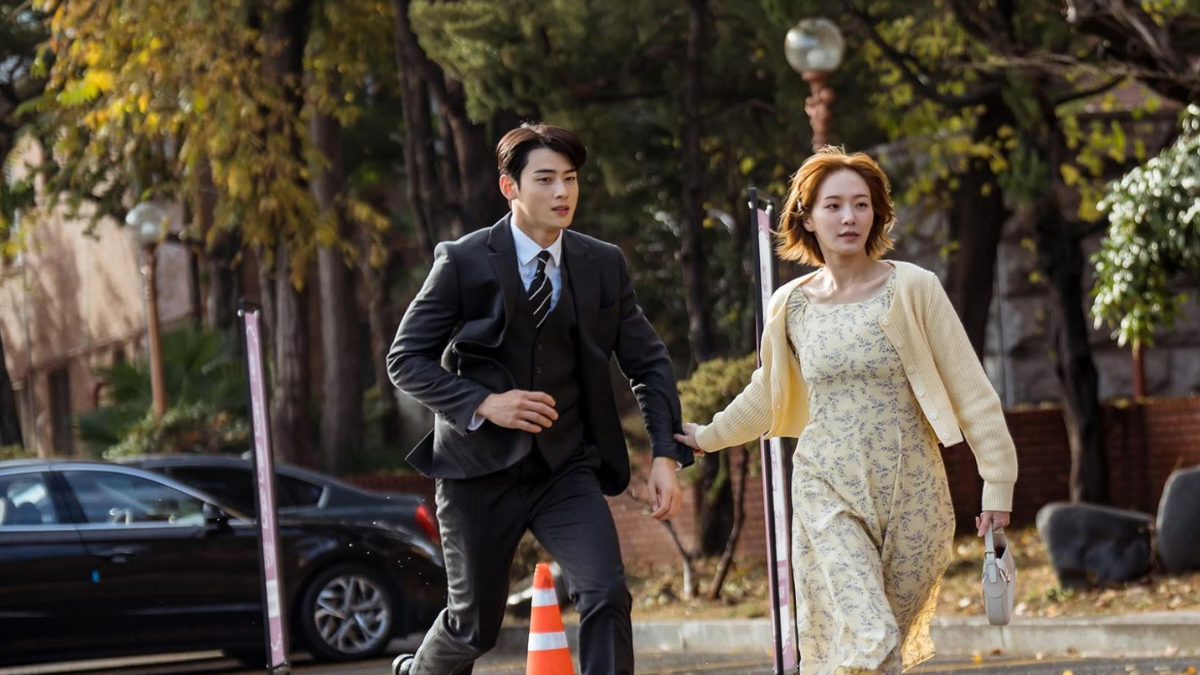 The following day, the teachers discussed their colleagues' wedding and asked Bo-Kyum and Hae-na to buy gifts for the wedding. However, Sae-won interrupted and later went with Hae-na to buy the gift. They had a blast and even decided to take the former's car to the location. However, Miss Joon heard it and pitched a plan to stick with them. But her plan went in vain when Sae-won made some last-minute changes.
A Good Day To Be A Dog Episode 4: Release Date
No doubt, the upcoming episode will be a light-hearted one. However, fans have been waiting for it since the show went off-air. But the wait is over now. A Good Day To Be A Dog Episode 4 is all set to return to your screen on November 1, 2023. It will air at 9 pm KST only on its original Korean network, MBC. As for the global audience, they can watch the show on Viki. It drops one episode every Wednesday. So, don't miss it. Stay tuned. TechRadar247
will keep you updated.