Now that Gil-chae is back home, the drama will take things to the next level. My Dearest has seen a lot as the lead couple suffers to express their love for each other. They were even forced to separate. But this suffering will soon end. This is because My Dearest Episode 17 teases Gil-chae will make a bold move. This time, she will face the truth and decide to do what her heart wishes. Not only this, but the upcoming episode also hints at another romantic encounter. Will she return to Simyang? Well, it will bring bad news if she does. However, Gil-chae is known for fearlessly handling the tough time. So, let's see what she's up to next.
My Dearest Episode 17: What To Expect Next?
After living her best life, Gil-chae is back to hell. But she won't be there for longer. My Dearest Episode 17 teases Gil-chae will finally proceed with the divorce procedure as she doesn't want to be with Won-Moo, who cheated on her. She is now more fearless and determined as she wants to live the rest of her life with Jang-hyun. And luckily, the latter arrives at Gil-chae's town with the Crown Prince. After catching their glare, the couple shares an emotional moment. He learns about Gil-chae's suffering and divorce. And now he is confident she will return to him after his divorce. The couple shares some pleasant times, promising and dreaming of staying like this for a thousand years.
A Quick Recap!
In the previous episode, Goo Jam saved the love of his life, Jong Jong. While they managed to escape, the pair had a heartfelt moment when Goo Jam kissed her. But being Gil-chae's student, instead of admiring the moment, she pushed him away. Later, Jong Jong and Gil-chae had a teary reunion. She felt guilty for failing to protect her. However, Goo Jam's arrival forced Jang-hyun to wake up. The last week saw some beautiful moments between Gil-chae and Jang-hyun. He didn't want to separate from her. When they finally decided to stay true to their feelings, Gak-hwa interfered. She threatened Jang-hyun to send Gil-chae home.
However, instead of being scared, Jang-hyun pinned her down. Despite that, Gak-hwa didn't blink and continued threatening him. But Jang-hyun ignored it and decided to rekindle the romance. The couple was happy together. In fact, Gil-chae chose to stay with Jang-hyun after learning it was Jang-hyun who risked his life to save her, not her husband. But their destiny had other plans. Jang-hyun received the news of the King's passing, and now Gak-hwa was in charge of the captives while the King's six-year-old son was the new ruler. After learning the intensity of the threat, Jang-hyun forced Gil-chae to leave Simyang.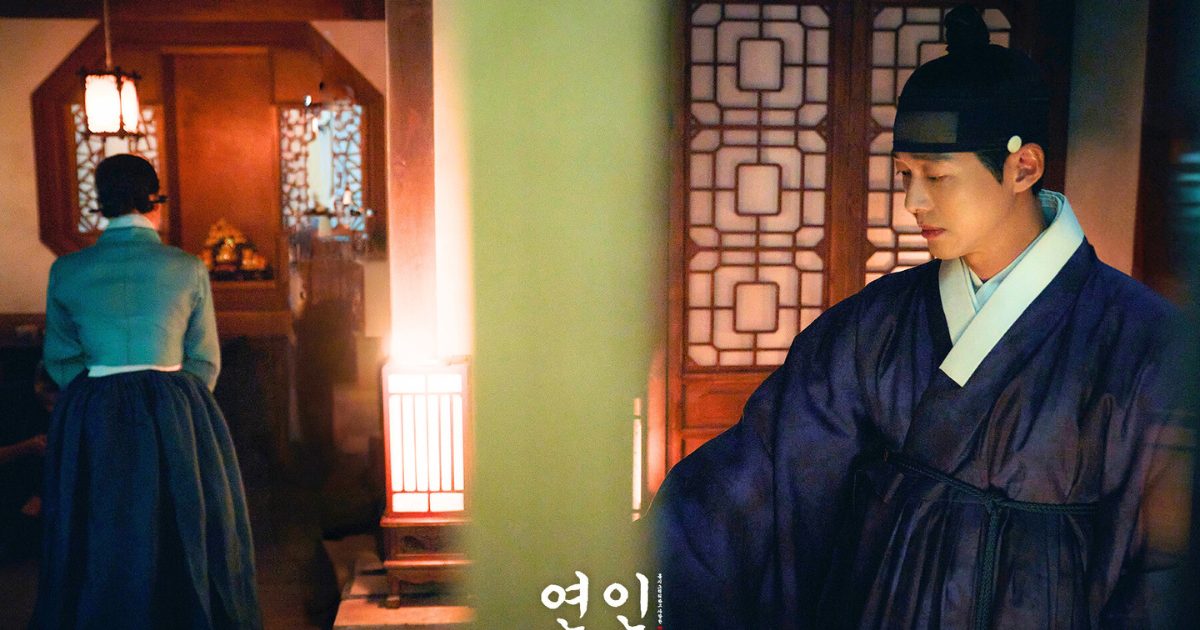 It was a heartbreaking moment for both. But once Gil-chae returned home, she learned that her husband had married another woman, who was also pregnant. Her father tried to kill her because of rumors about her being raped surfaced everywhere. After facing such humiliation, Gil-chae decided to divorce her husband and finally confronted him.
My Dearest Episode 17: Release Date
The upcoming episode will again reunite the couple. But will it bring them together, for real? You will learn it in My Dearest Episode 17, which will air on November 3, 2023, at 9.40 pm KST. It airs every Friday and Saturday only on its original Korean network, MBC. My Dearest Part 2 consists of 10 episodes, and now only a few more are left to wrap up this season. So, don't miss it. For the global audience, they can tune into Viki to enjoy their favorite period drama. This is all for now. Stay tuned. TechRadar247 will keep you updated.