So far, the audience has seen Mu-chan and Hyun trying to uncover the mystery surrounding all the murders taking place in the city. However, the previous episode has hinted that the case is more twisted than the cops have ever imagined. While they try to put an end to this murder mayhem, The Killing Vote Episode 11 teases that Hyun is in danger. It will eventually force Mu-chan to make a tough choice. Will he choose Hyun over Min-soo? Well, the latter's life is at risk. He is the next target of Gaetal, and now it remains to be seen whether he will survive. The previous episode has already been suggested at his end. So, let's see who will meet their demise.
The Killing Vote Episode 11: What Will Happen Next?
With the truth out now, everyone seeks justice for Na-rae. They want to punish Min-soo for his action, and Seok-joo is all set to pull out the strings. In fact, he has tried to amend with Mu-chan to work on his master plan. But the latter isn't listening to his heart, eventually making things more dramatic for him. Further, The Killing Vote Episode 11 preview suggests that Min-soo will survive the vicious attack. That will ultimately force Seok-joo to take things to the next level. This will definitely lead to catastrophic events.
On the other hand, Hyun is now aware of Ji-hoon's identity. She knows he's the adoptive son of Seok-joo and also one of the Gaetal. But Hyun promises to save him. However, it won't be an easy decision as things will take a drastic turn. The Killing Vote Episode 11 teases that a stranger kidnaps Hyun, leaving her in a vulnerable position. However, her kidnap makes things more complicated for the police department as Seok-joo comes up with a negotiation. Now, her safety is in Seok-joo's hands. Meanwhile, Ji-young goes to any length to save her son.
A Quick Recap!
The previous episode opened up with Hyun being trapped inside Min-soo's secret room. While she managed to open the computer, she came across a video of Na-rae's kidnapping. It revealed that Woo-taek and Min-soo had kidnapped her. Meanwhile, the latter was on his way home, unaware of the fact that a motorcyclist was following his car. At the same time, Hyun sent Mu-chan the video and told about her situation. He convinced the team to conduct a search operation. On the other hand, Min-soo learned that he was Seok-joo's next target. To save himself, Min-soo surrendered and confronted that he was Na-rae's murderer. As for evidence, he played an audio on his phone.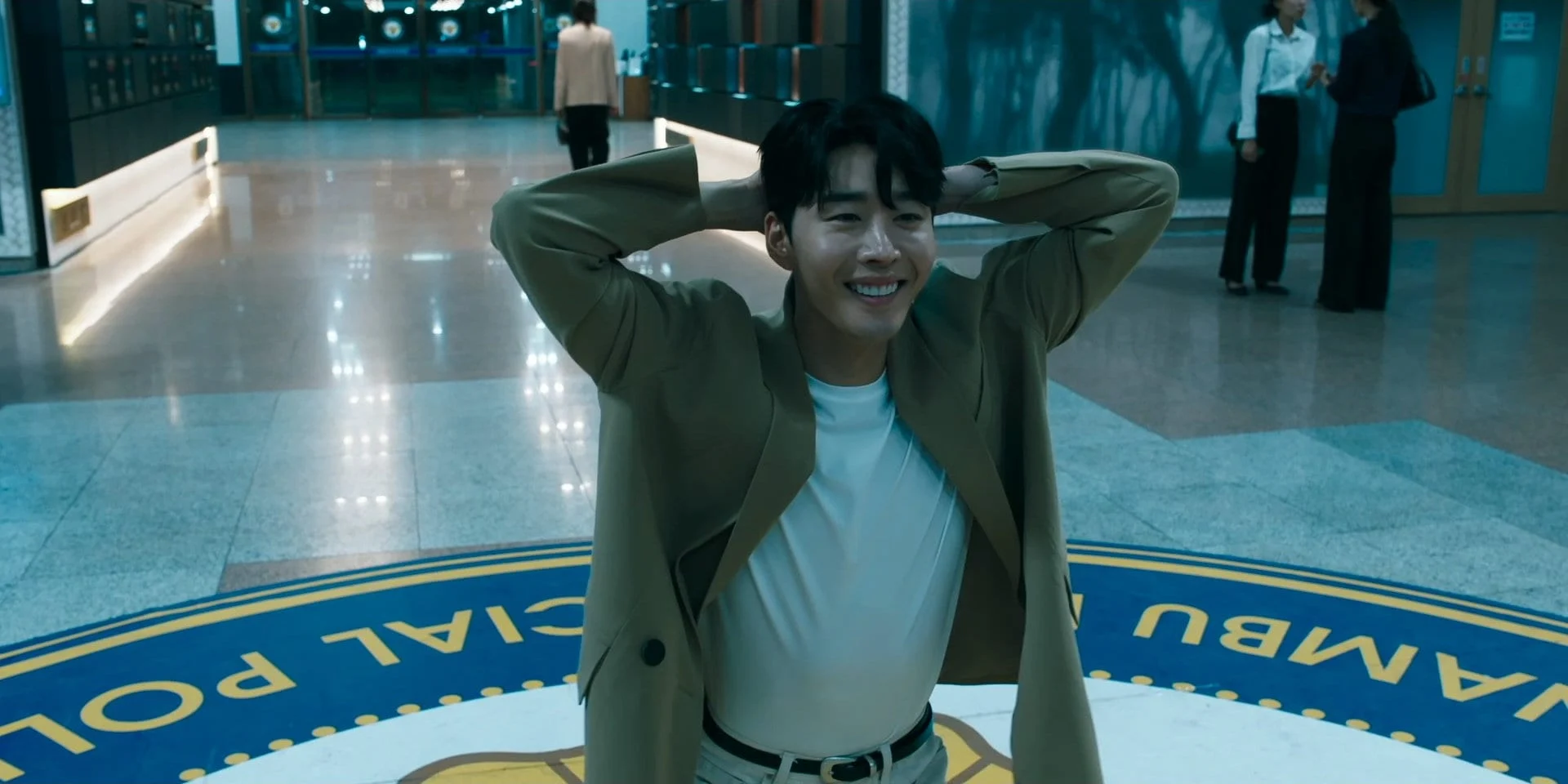 But Hyun was surprised to see that the computers suddenly formatted themselves. While she was devastated, Mu-chan opened the door and saved her. Min was startled to learn that Min-soo was a bad guy. Upon learning this, Ji-hoon commanded Gaetal Number 3 to search for Min-soo's laptop. During this process, Mu-chan and the team discovered that Ji-young knew his son's actions. However, Mu-chan decided to focus on Seok-joo and end this Gaetal drama. At the show, Do-hee surprised her audience by featuring Gaetal. He asked the audience to continue supporting justice.
The Killing Vote Episode 11: Release Date
The crime-thriller K-drama is now edging closer to its end. Now, fans will finally learn about the real intention of Seok-joo. You will learn it in The Killing Vote Episode 11, which will air on November 2, 2023, at 9 p.m. KST. The show has 12 episodes, with only one left to uncover the mystery. It is available on local Korean networks such as SBS TV, while the global audience can stream it on Amazon Prime Video. Stay tuned. TechRadar247
will keep you updated.