The mischief of Loki will continue in Loki Season 2 Episode 5 when he tries to stop the mishap from happening. But with the conclusion of the fourth episode, the audience is curious to know whether the protagonists survive the mega explosion. So far, Loki and his TVA friends have tried their best to deal with the looming threat. They have even encountered several of their past selves. But now things are turning more perilous as their existence is in grave danger. With time slipping, it will be challenging for them to fight Ravonna Renslayer and He Who Remains. But as of now, it remains to be seen whether they survive the explosion. Keep reading to find out!
Loki Season 2 Episode 5: Are They Alive? What Will Happen Next?
With the massive explosion of the Temporal Loom, the fate of the lead characters remains in limbo. However, the Loki Season 2 Episode 5 trailer hints that Loki, Mobius, Sylvie, O.B., B-15, and Casey are all fine. They have survived the explosion but have returned to their original timelines. That complicates everything. This is because, in the preview clip, Loki narrates that their existence is in grave danger. Although everything has returned to its original form, the threat is still on the horizon. Although they survive, TVA will continue to time slip because of the previous explosion.
And now, Loki is the one who can save everything. The teaser suggests that he narrates the entire incident to his TVA friends to fix the Temporal Loom. While he's working on fixing the situation, the group will time slip, which will help them explore the backstory of Mobius. In the past, he could be a Jetski Sales Executive. Loki has possibly a time slip on the Sacred Timeline. It will also help them to explore other characters' backstories. Meanwhile, Ravonna Renslayer is seen looking at a void facing someone in Loki Season 2 Episode 5. Is that person He Who Remains?
While the story continues to twist, Syvlive comes up with a question. Well, the pair hasn't had a proper reunion yet. So, they will likely rekindle in Loki Season 2 Episode 5 while trying to save their friends from the looming danger. The clip also features Loki telling someone that all he wants to do is save his friends.
A Quick Recap!
A lot of stories took place parallelly in Loki Season 2 Episode 4. It began with Miss Minutes narrating the He Who Remains story to Ravonna Renslayer. She told Renslayer that He Who Remains had let her lead his army in the past. But after their victory, he took the entire credit, and with the help of TVA and Miss Minutes, he wiped off Ravonna's memory. It drove Renslayer insane, and she was determined to take over the TVA. For that, she approached Dox, Wolfe, and others whom the TVA detained. While Wolfe agreed to join hands, Dox and her team refused to follow Ravonna's plan. So, the latter killed Dox and her team.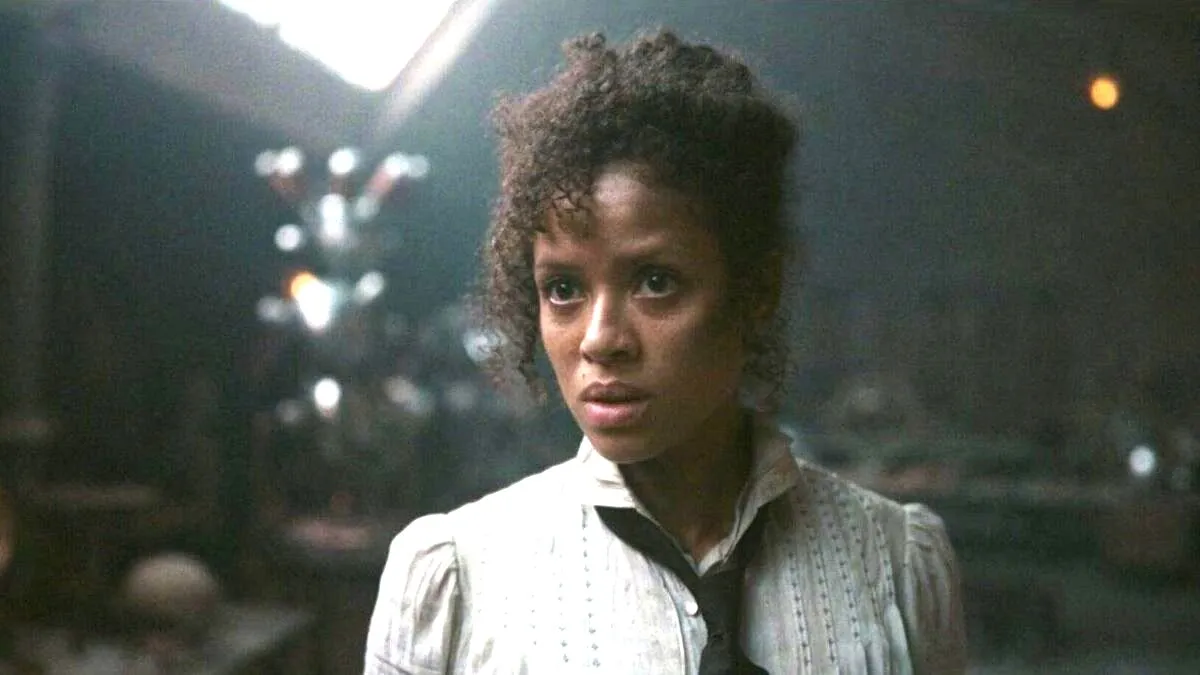 Meanwhile, Mobius and Loki worked on fixing the Temporal Loom catastrophe. While they planned to use O.B.'s Throughout Multiplier, they learned that Victor Timely was the primary source of the former's knowledge. But suddenly, Wolfe barged in and kidnapped Timely, which later led to a rescue mission. During this time, Loki and Sylvie met Loki's time-slipping self, which later took the viewers back to the first episode. The episode then saw Sylvie manipulating Wolfe to join hands with them while O.B. deactivated TVA's magic-suppressing devices, including Miss Minutes. Now that Victor was rescued, they succeeded in reviving the Temporal Loom.
Loki Season 2 Episode 5: Release Date
The upcoming episode will finally reveal the fate of Loki and TVA. Is it the end of TVA? You will learn in Loki Season 2 Episode 5, which will air on November 2, 2023, at 6 p.m. ET. The fifth episode serves as the penultimate episode of this season. And now that there is only one episode left to explore Loki's story arc, fans are curious to learn whether Tom Hiddleston will return with Loki Season 3.
As of now, an official announcement has yet to be made. But until then, you can enjoy Loki Season 2 exclusively on Disney+. The show airs every Thursday night. So, don't miss it. Stay tuned. TechRadar247 will keep you updated.