There's no doubt that fans are crazy for the crime thriller drama Mirzapur. It has recently celebrated its third anniversary, and now fans are curious whether they'll get to see their favorite characters' back. Well, season 2 has already left the door open for Mirzapur Season 3. But will the creators return with more action-packed, power-hunger, and revenge mayhem drama? After watching the cliffhanger, many pray the answer to be 'yes.' Fortunately, the series' star cast has also hinted at the possible third season. So, is Mirzapur Season 3 on the cards? While the show has been the hottest hit series on Prime Video, we have bittersweet news for its die-hard fans. Keep reading to know that!
Created by Puneet Krishna and Karan Anshuman, Mirzapur is set in a fictional world ruled by Akhandanand "Kaleen Bhaiya" Tripathi. The series focuses on the tale of rivalry, hunger for power, and revenge. It focuses on the revenge journey of Tripathi's son Munna, the power-hungry heir of Kaleen Bhaiya's illegal empire. However, after crossing paths with Ramakant Pandit and his sons, Guddu and Bablu, things change in his life. The series soon shifts its narration to the game of power, greed, and ambition that threatens the entire lawless city.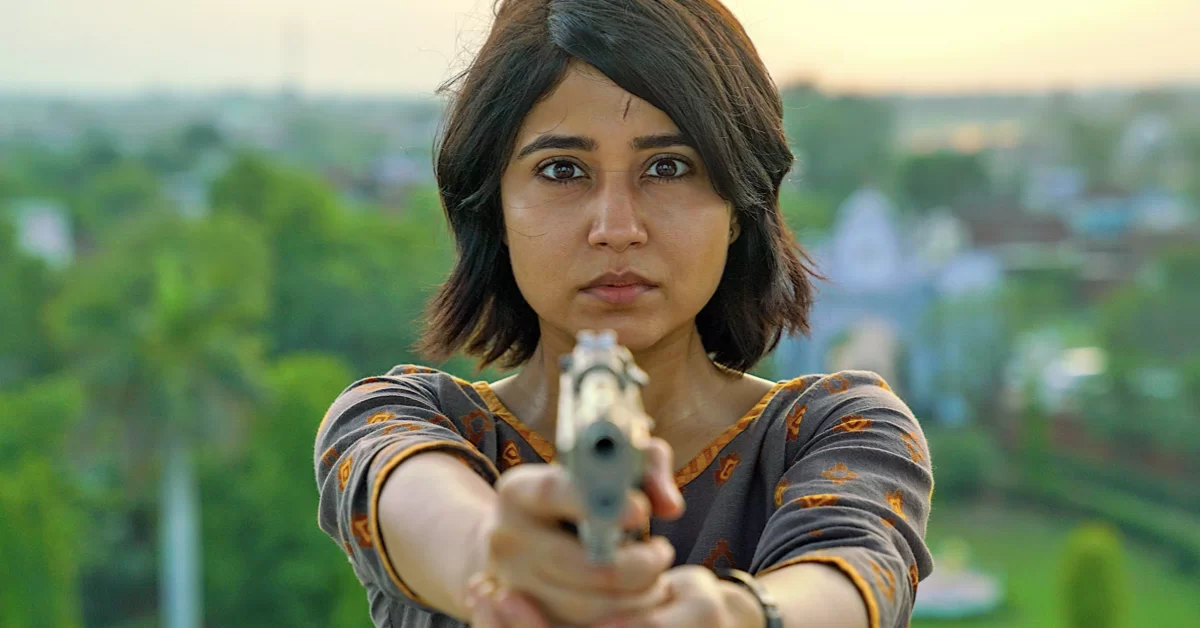 Rasika Dugal Teased Mirzapur Season 3 Is On Its Way!
Since Mirzapur debuted on Prime Video, it has taken the entire web series world by storm. It has created a whole different world for the Indian entertainment industry. And with its immense success, people are now curious to know whether their favorite series, action thriller drama, will return with another season. But the wait is about to be over! This is because Beena Tripathi fame Rasika Dugal has recently teased a much-anticipated update about Mirzapur Season 3. While celebrating the fourth anniversary of the series, Dugal took to Instagram to announce season 3.
She shared throwback pictures from the first season and wrote: "Akhandanand wondering how to deal with the women of Mirzapur." She also added, "Who will survive Mirzapur Season 3?" It mainly made her fans wonder whether she's hinted at the third season. Well, the show has celebrated its fourth anniversary in October 2023. So, it seems like the streaming giant will soon unveil the updates regarding the third season.
But it's not only that Dugal has teased in recent months. Recently, she has dropped another short clip of her in Beena Tripathi's outfit talking on the phone. In the clip, she tells someone, "We'll release Mirzapur Season 3 soon, can't take a risk." Shortly after, the fans flooded the comments section, reflecting their eagerness for the third season.
But Is Mirzapur Season 3 Officially Announced?
Unfortunately, Prime Video hasn't yet renewed Mirzapur Season 3. Although the show has been the monstrous hit series of the platform, Prime Video has yet to make an official announcement. Despite that, the hype for the third season is on the next level. The series die-hard fans believe the next season will soon make it to their screen. Well, there's no brainer that the show's debut hit the world by storm. In fact, both seasons are the most-watched seasons on Prime Video.
The series has also received 8.5 stars out of 10 on IMDb. Besides this, the series is a highly critically acclaimed series. Hence, considering its popularity as well as the finale cliffhanger, there's a chance that the streaming platform will soon announce Mirzapur Season 3. But it remains unclear when Prime Video will drop this news. However, we will update you shortly after learning this news.
Mirzapur Season 3: Production Status!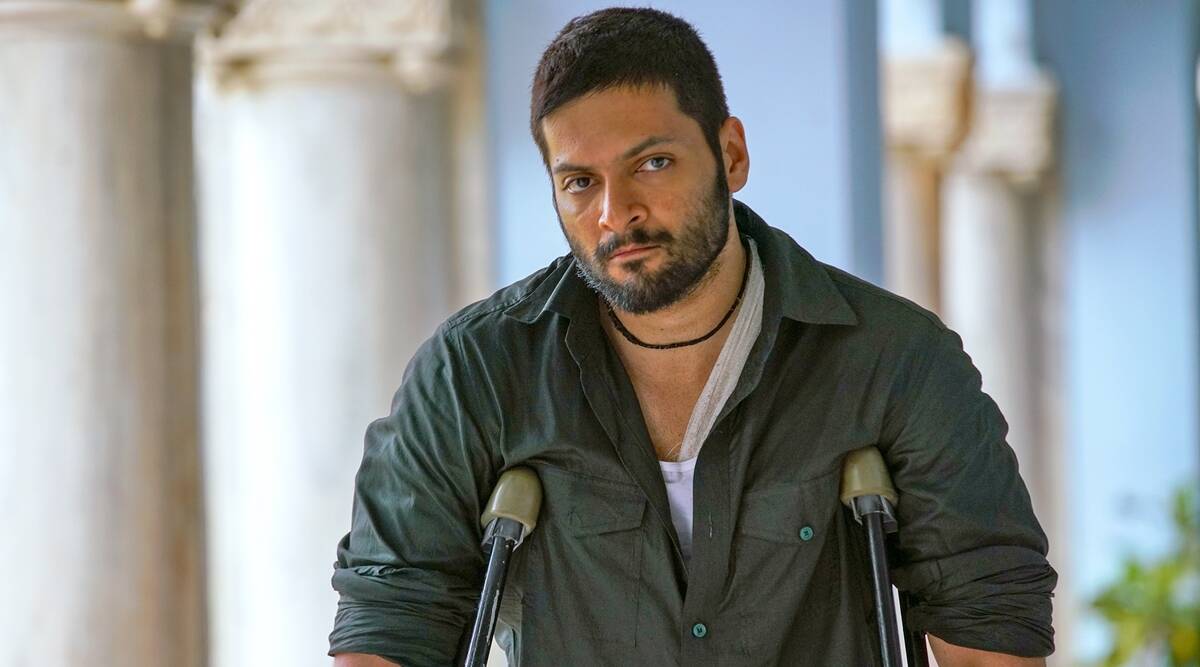 While Prime Video has yet to renew Mirzapur Season 3 officially, the makers have already mapped the entire third season. In fact, in late July 2022, Excel Entertainment, the production house behind the series, announced that filming for the third season had already begun. While the star cast and the creators hadn't surprised its fans with some behind-the-scenes pictures, the news suggests the filming has already been wrapped. As per the source, Mirzapur Season 3 wrapped up a few months ago. In fact, the star cast has already filmed its dubbed version as well. Hence, there's a huge chance of its return.
Finale Hints Major Plot Twist In Mirzapur Season 3! What Will Happen Next?
Kaleen Bhaiya's Revenge
In the final episode, Munna decides to kill Kaleen Bhaiya after Raja attacks him and falsely reveals that it was the latter who sent him to kill Munna. After believing in his words, the latter decided to kill his own father. However, at the cremation ground, the father and son reunited after learning Kaleen Bhaiya was actually planning to pass on his throne to Munna. But their celebration was short-lived because Guddu and Golu attacked Munna and Kaleen while Sharad cowardly watched them from afar. Now that Munna is killed
and Kaleen is severely injured, Mirzapur Season 3 will witness another revenge spree.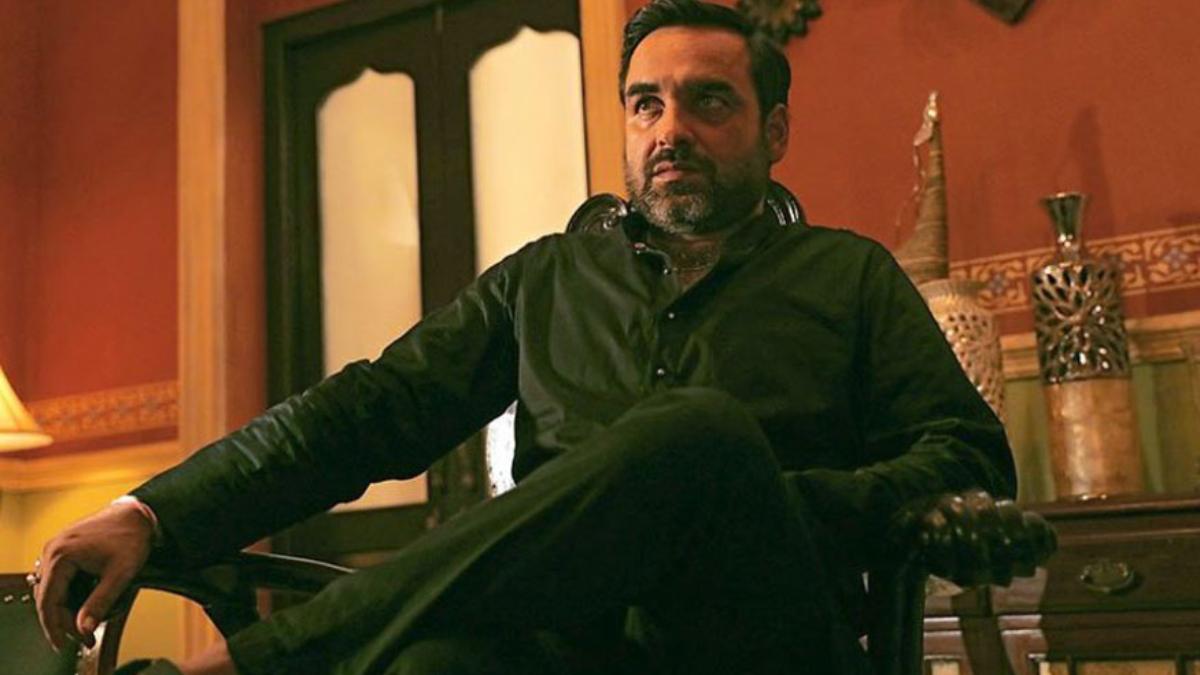 Kaleen will indeed seek revenge for his son. The upcoming season will show him in full power as he joins hands with Sharad Shukla to take down Golu and Guddu. And since Guddu is the new mafia boss of Mirzapur, the revenge will become more personal this time. Besides this, Kaleen will also search for his father's murderer. So, he will seek Maqbool Khan's help. Unbeknownst, the latter has helped Kaleen's wife, Beena, to kill Satyananad Tripathi. Now, things will take to the next level in Mirzapur Season 3 as it will finally reveal whether Kaleen will learn about Beena's truth.
Madhuri Yadav, The New Power Queen In The Town
After Munna's death, Madhuri sits down on the CM chair. Well, she's now the new CM and one of the most powerful people in the town. She won't be vulnerable after returning as a widow. Instead, Mirzapur Season 3 will see her fearless side as she will utilize her power to take revenge against Guddu. Well, she's determined to stop him and take revenge for her husband's death. Besides this, the third season will also see her starting a new journey with her new partner.
Beena Tripathi May Die
Recently, Dugal has teased about her character's fate. She has revealed that she's not worried about a character being killed. Dugal added if the creators had decided to end the character's journey in the story, then she wouldn't have begged to carry her character to the next season. While it's a vague statement, considering her actions in the previous season, Beena will likely die. Kaleen soon learns about his father's death and quickly plots a way to kill Beena.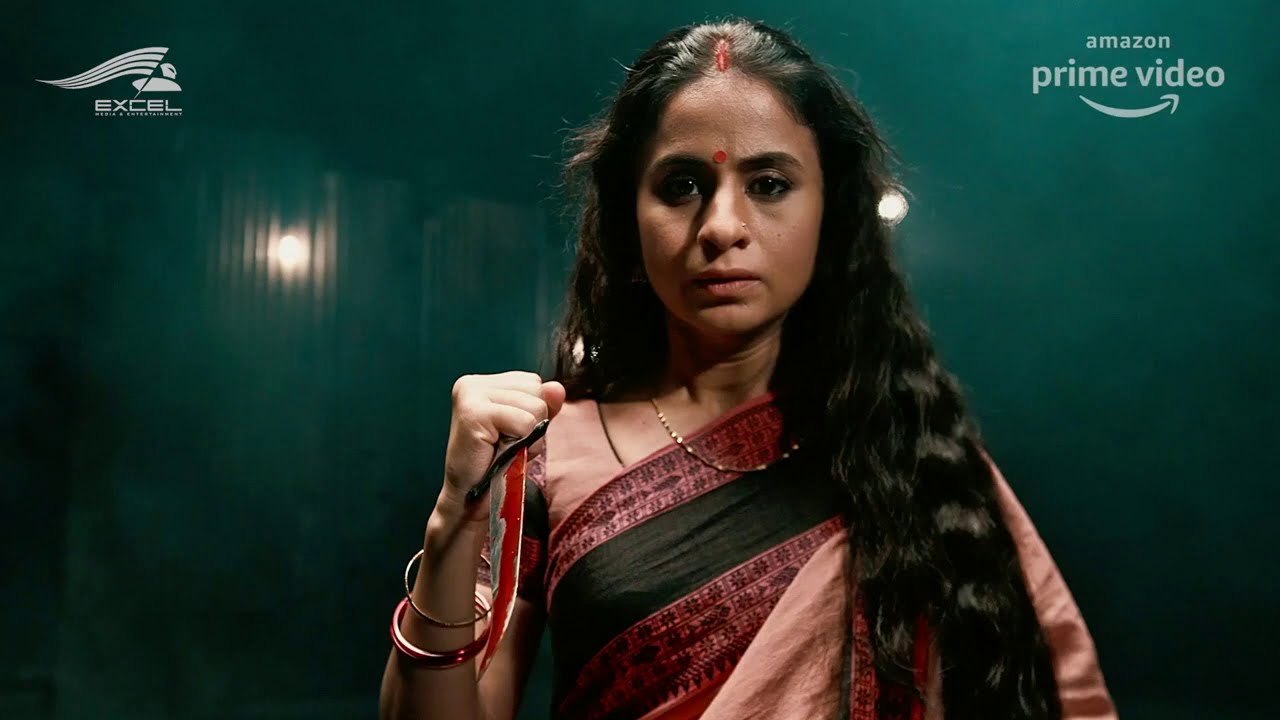 On the other hand, Mirzapur Season 3 will also reveal who is the biological father of Beena's baby. Well, the previous season revealed that Kaleen Bhaiya couldn't be a father after being medically tested. So, now it remains to be seen who's Beena's child's biological dad. Well, many believe that it could be Raja (Nitin Mahesh Joshi) who once had sex with Beena. Since he's dead, things will now be more complicated.
There Is More!
The previous season saw the death of Dadda Tyagi's sons Bharat and Shatrughan. However, the finale teases that Shatrughan is alive and living his elder brother, Bharat's life. Well, he's doing this to protect Golu from the family's wrath. Further, this twist will play a role in the drug dealing business. It is more likely that Shatrughan will take charge of the drug business to take things to the next level. Meanwhile, Mirzapur Season 3 will see the nuptial of Dimpy and Robin. The couple got engaged in the previous episode. But they faced a few setbacks. Now, it will be interesting to see how things will move between them.
Mirzapur Season 3: Cast Details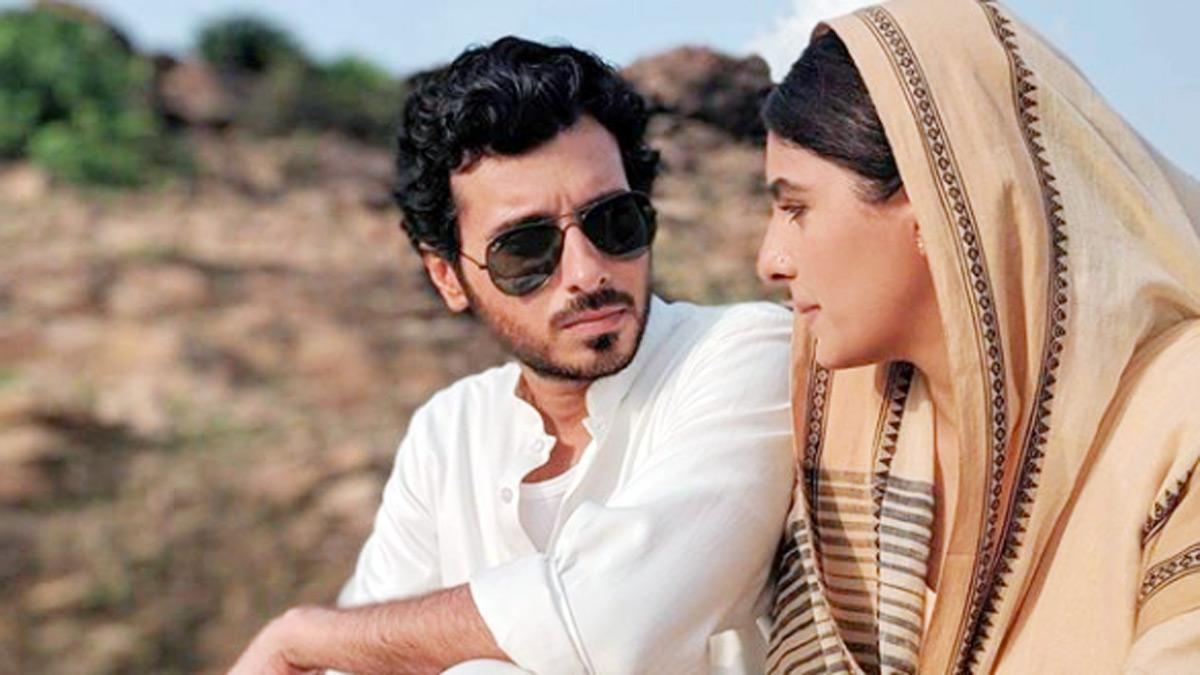 Undoubtedly, the main cast members will return for Mirzapur Season 3. Pankaj Tripathi will return as Kaleen Bhaiya, with Rasika Dugal as his wife, Beena Tripathi. Ali Fazal, Shweta Tripathi Sharma, and Lilliput will return as Guddu, Golu, and Dadda. Isha Talwar as Madhuri Yadav Tripathi, Vijay Varma as Shatrughan Tyagi, Harshita Shekhar Gaur as Dimpy Pandit, and Rajesh Tailang as Ramakant Pandit will also return. The other cast members will also return to the recurring role. However, Divyenndu and Kulbhushan Kharbanda won't return as Munna and Bauji in Mirzapur Season 3.
Mirzapur Season 3: Release Date
As of now, there are no official words regarding the third season. So, it remains unclear when Prime Video will make the official announcement. But there was news that the third outing would return to the screen in October 2023. However, it never happened. Considering the filming has already wrapped up, the Mirzapur Season 3 release date will likely be announced soon. We expect it to air sometime in the fall of 2023 or early 2024. This is all for now. Stay tuned. TechRadar247 will keep you updated.