It seems like Scott and Archer will be treating a pregnant woman with some complications in Chicago Med Season 7 Episode 13. Halstead and Charles will treat an elderly patient with mental health issues, while Marcel will go out of his way to help a patient. Hence, keep reading to learn all you need to know about the returning episode.
Chicago Med Season 7 Episode 13 Precap: What Will Happen?
The thirteenth episode of Chicago Med Season 7 Episode 13 is titled "Reality leaves a Lot to the Imagination." Scott and Archer would be treating a pregnant woman who is suffering from a severe infection. Maggie will be dealing with shocking news. Moreover, Charles and Halstead will question an elderly patient's Alzheimer's diagnosis in the upcoming episode. In addition, Marcel will take a huge risk to help out a patient in need.
A Quick Recap!
In the previous episode, Ethan went for a swim at the fitness center. He was trying to get back in shape and recover after the surgery. He got a call from his father's nurse, who requested him to visit his father's house. Ethan met Charles, who offered him a ride to his father's place. He spent some time with his father. However, the nurse ran out and informed him that his father had collapsed as he was about to leave. Ethan rushed his father to the hospital.
Further, in Chicago Med Season 7 Episode 12, Pamela and Marcel visited a patient who was about to undergo a live transplant surgery the next day. Marcel asked Pamela for a drink, but she ignored his offer. The duo realized that the patient had an infection and could not go ahead with the surgery. The patient's son lost his cool and burst out on Pamela. Marcel came into the situation and tried to defend her. Pamela got frustrated and moved on to oversee other patients, leaving marcel behind.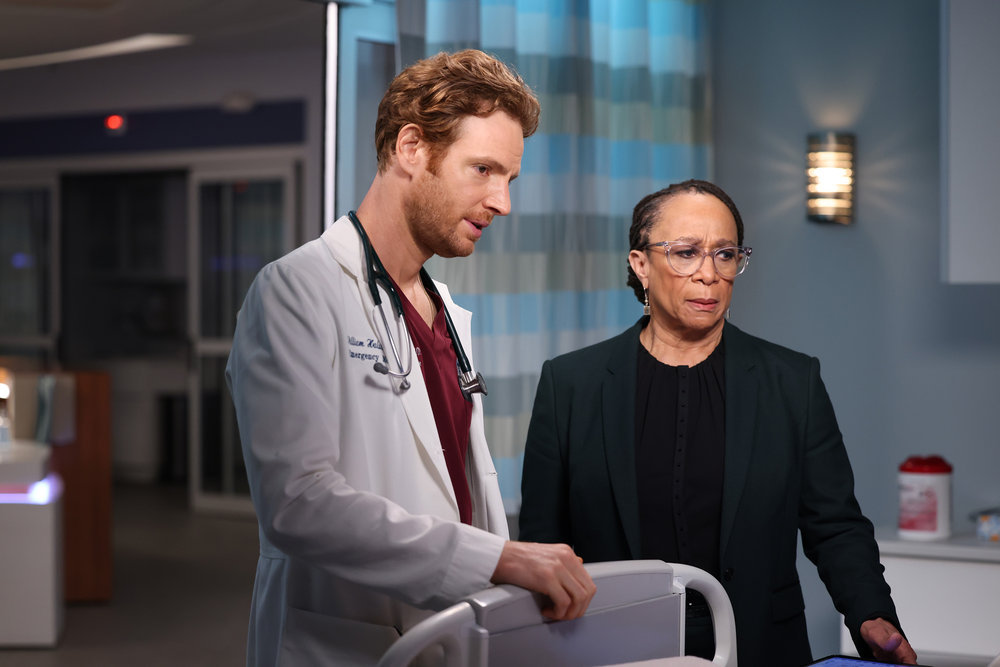 Will Performs A C-Section While Dylan Helps His Ex-Girlfriend
Will and Stevie handled a pregnant woman named Lisa who came to the hospital. They ordered a scan and decided to perform an emergency C-section to save the baby. However, Lisa was completely against getting blood from a vaccinated donor. The doctors and her husband tried to convince Lisa, but she did not listen. Hence, the doctors were forced to go ahead with the C-section. They managed to save the baby, but Lisa began to bleed out and eventually passed away due to blood loss.
Meanwhile, in Chicago Med Season 7 Episode 12, Terrel's wife, Carmen, rushed their son to the hospital after experiencing problems with breathing. Dylan helped his ex-girlfriend and consoled her in an emotional situation. However, Terrel walked in on Dylan Huggin Carmen. He had to be taken out by the hospital security after losing his cool.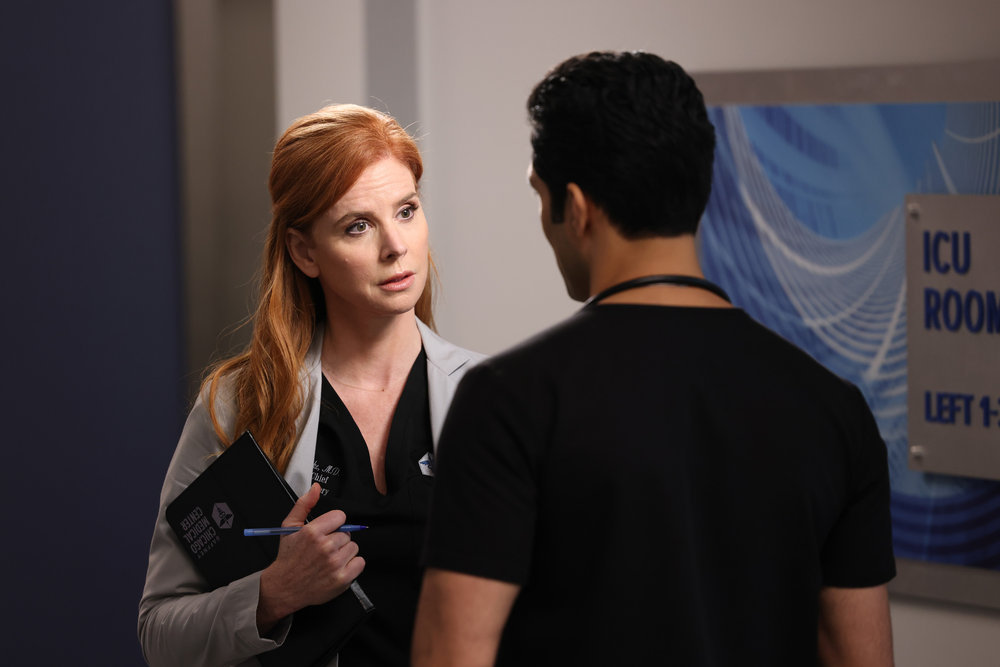 Marcel Saves The Day While Ethan Deals With A Loss
Pamela and her team prepared to perform the liver transplant. Everyone in the OR fell conscious during the surgery. They felt it was due to poisonous gas. However, marcel discovered that the mask had been infected. He found the medicines to revive the unconscious doctors.
While Pamela was unconscious, Marcel and Sharon performed the transplantation surgery. Ethan discovered that his father had been diagnosed with a Brain tumor months ago. But, he chose to hide the news from Ethan. His father forced him to go out and change the tire on his deathbed, as he did not want Ethan to see him dying in Chicago Med Season 7 Episode 12.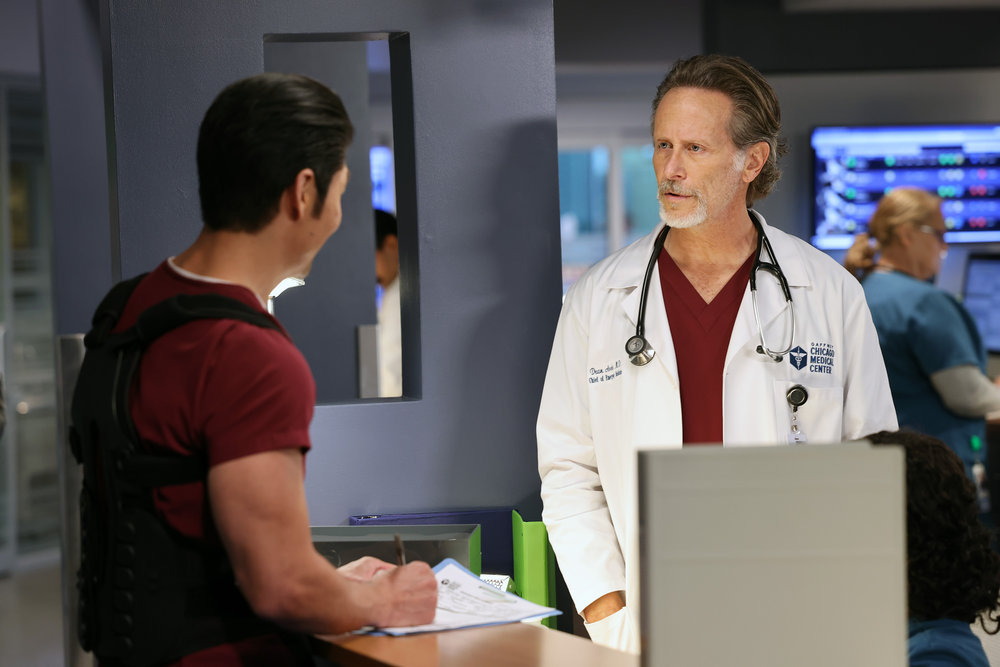 Chicago Med Season 7 Episode 13: Airing Date
The seventh season is returning after a small break due to the broadcast of the Winter Olympics. NBC will air Chicago Med Season 7 Episode 13 on February 23, 2022. The network will continue airing a new episode weekly on Wednesdays at 8:00 p.m. ET. In addition, each episode of the current season will have around 45 minutes of average runtime.
Where To Stream The Returning Episode Online?
If you miss NBC's broadcast, you can stream the latest episode on the network's official website and the NBC app. Moreover, season 7 is available to stream on Peacock TV, Sling TV, Fubo TV, Hulu+Live, USA Network, and YouTube TV. So, don't miss out on episode 13, and stay tuned for more thrilling episode previews only on Techradar247.com.