It seems like Blake's surgical team will face a mysterious situation in Chicago Med Season 7 Episode 12. They will end up collapsing in the middle of liver transplantation. Moreover, Choi will return to the show as Charles gives him some necessary advice in the next episode. Hence, keep reading to learn all the details about episode 12.
Chicago Med Season 7 Episode 12 Preview: What Will Happen?
The upcoming episode of Chicago Med Season 7 is titled "What You Don't Know Can't Hurt You." Unfortunately, Halstead and Hammer will find themselves stuck in a complicated marriage face-off. Meanwhile, Blake's surgical team of doctors will mysteriously collapse during a surgery. Although Ethan Choi will return to Chicago Med Season 7 Episode 12. And Charles will try to convince Choi to reconcile with his father.
A Quick Recap!
In the previous episode, Scott was approached by his old friend named Terrel. His son Darius's arm had some issues, and Scott examined the boy. He felt that the twelve-year-old had a broken arm. They took the boy to the hospital. However, it turned out that Scott, Terrel, and his wife, Carmen used to be friends when Scott used to be a cop. Something happened years ago, and their relationship went sour. Thus, Terrel was not fully sure of Scott's treatment and consulted Dr. Archer, who suggested performing surgery. 
Terrel agreed with Archer's opinion, and they went ahead with the surgery. During the procedure, Archer noticed a tumor on the boy's arm. Scott informed the parents and expressed the need to perform surgery quickly. Terrel wanted another doctor's opinion, but time was running out. Eventually, Carmen managed to convince Terrel, and he agreed to the surgery. The surgery went well, and Terrel threatened Scott to stay away from his family.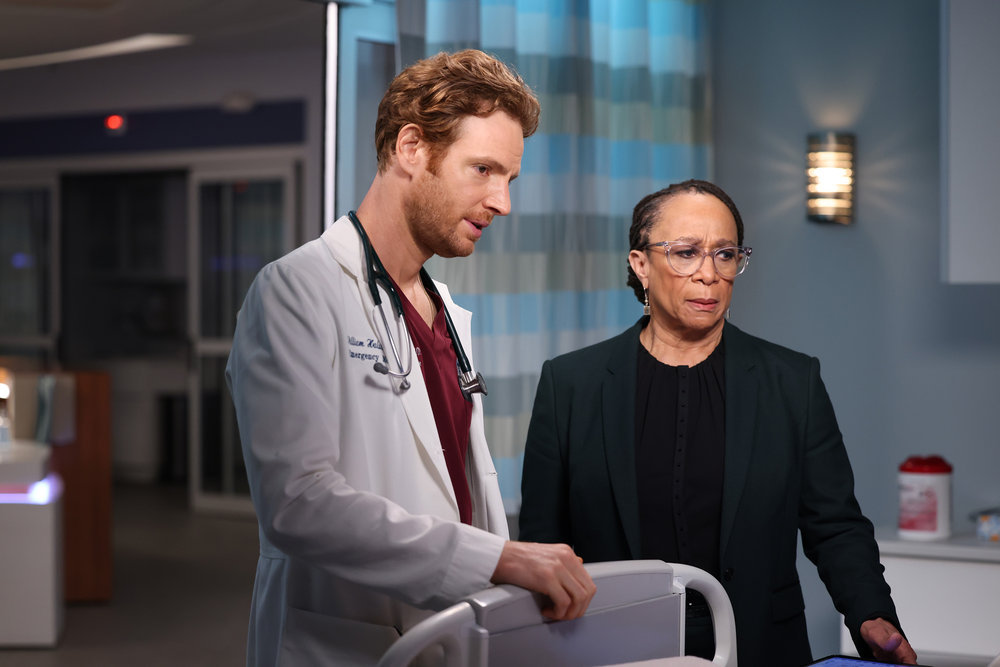 Meanwhile, in Chicago Med Season 7 Episode 11, Sr. Randall Shintu told Goodwin about Avery Quinn's law firm. They were filing a class-action lawsuit against the hospital, including all the doctors as defendants. Shintu was convinced that the matter could lead to being a destructive media trial.
However, Goodwin visited Avery and presented herself in exchange for removing the doctors' names from the case. Moreover, Taylor invited Maggie for dinner to meet with her family. Maggie was unsure and asked for Goodwin's advice. But, she decided to go ahead with the dinner, and it did not turn out to be so bad for Maggie.
A Renowned Football Player Needs Liver Transplantation
Further, Dr. Shintu handled a high-priority patient, West tucker, a famous pro football player. West needed an urgent liver transplant, but the doctors could not take the risk of performing surgery. Blake was aware of the footballer's alcoholism. He had not been sober of alcohol for the past six months. Shintu took the doctors to Goodwin in order to proceed with the surgery. Shintu then explained the public image aspect of the case. So, Blake and Marcel eventually succeeded with the surgery after some complications in Chicago Med Season 7 Episode 11.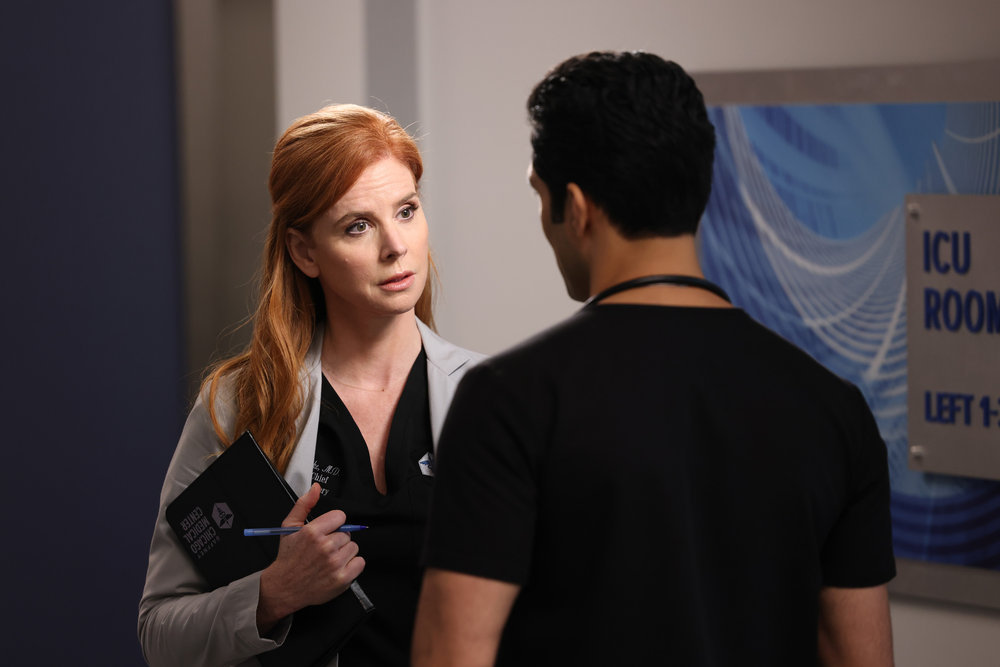 Chicago Med Season 7 Episode 12: Airing Date
NBC will air Chicago Med Season 7 Episode 12 on January 19, 2022. The network airs each new episode weekly on Wednesdays at 8:00 p.m. ET. And every episode of season 7 has around 45 minutes of estimated runtime.
Where To Stream The Upcoming Episode Online?
If you miss NBC's broadcast, you can stream the latest episode on the network's official website and the NBC app. Moreover, season 7 is also available on Sling TV, Fubo TV, DirecTV, Peacock TV, USA Network, Hulu+Live, and YouTube TV. So, don't miss the next episode and keep coming back for more thrilling episode previews about your favorite TV shows.