Halstead will handle a new recruit under his wing during an investigation in Chicago PD Season 9 Episode 18. He will get suspicious about the recruit who shows psychopathic tendencies. The team will do a background check on the recruit, revealing his shady past. So, keep reading ahead to learn all you need to know about episode 18.
Chicago PD Season 9 Episode 18 Preview: What Will Happen?
The eighteenth episode of Chicago PD season 9 is titled "New Guard." Halstead will take a new recruit under his wing. The recruit will assist him during an investigation. However, the dynamics change quickly when Halstead tries to look into the recruit's complicated past. The background check on the recruit will reveal that he tried to put a guy on the ground. Halstead will have a threatening encounter with the psychopathic recruit who will follow him home.
A Quick Recap!
In the previous episode, Ruzek and Burgess had difficulty connecting after Makayla's abduction. So, Ruzek indulged himself in finding his high school teacher's missing daughter, Olivia. She had been missing for months, and they could not find her body in any of the morgues. Adam took a trip to her hostel and tracked Olivia's car. He found people overdosing on drugs where Olivia's car was. Ruzek found Olivia and discovered her drug addict boss, Wade, was running a major drug operation.
Further, in Chicago PD Season 9 Episode 17, Ruzek decided to undercover. he planned to take Wade down in the middle of a drug deal. He met with Wade and decided the time and place for the deal. However, Wade changed the place of the deal at the last moment. He took Olivia and Ruzek to an abandoned factory and pointed a gun at Ruzek. Wade was suspicious that Ruzek might be a cop. So, he forced Ruzek to take some drugs, or he would kill Olivia. Moreover, Ruzek took the drugs, and Wade was convinced.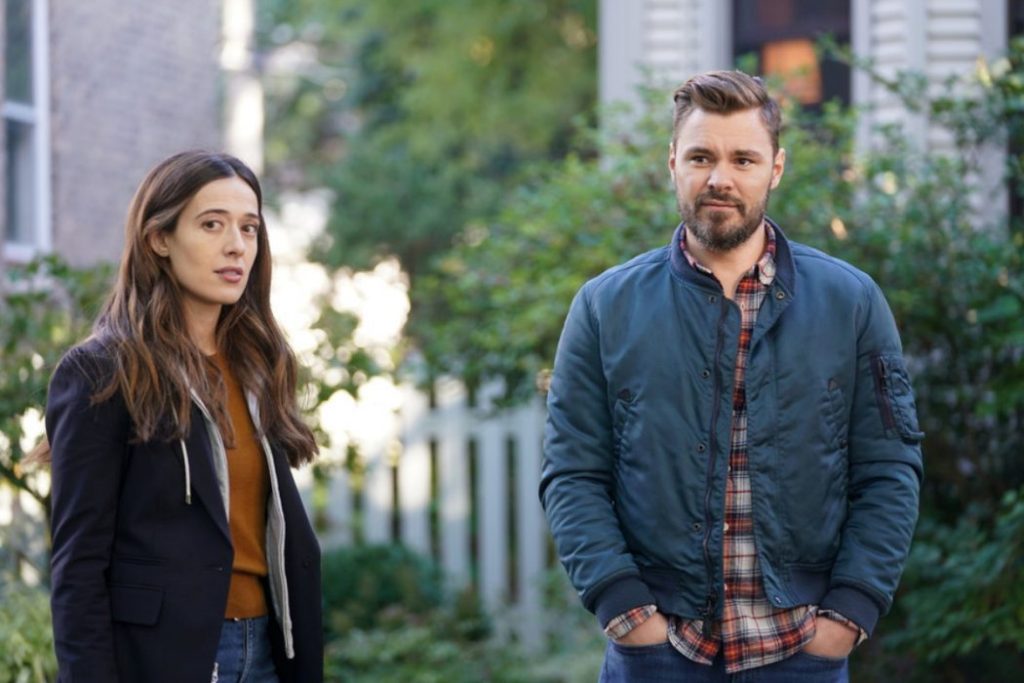 While Wade went away to bring the drugs, Ruzek asked Olivia to bring his truck's Narcan. he also sent an emergency message to Kim. Wade saw Olivia and followed her to Adam's truck. Wade saw a police vest in Ruzek's truck and shot Olivia. However, Halstead and Upton manage to catch Wade. Kim saved Adam on time by giving him an antidote. Unfortunately, Ruzek decided to move out as Kim and Makayla seemed to do better without him in Chicago PD Season 9 Episode 17.
Chicago PD Season 9 Episode 18: Airing Date
NBC will air Chicago PD Season 9 Episode 18 on April 13, 2022. The network will broadcast a new episode weekly on Wednesdays at 10:00 p.m. ET. And each episode of the current season will have around 45 minutes of estimated runtime.
Where To Stream The Upcoming Episode Online?
If you miss NBC's broadcast, you can stream the latest episode on the network's website and the NBC app. Moreover, season 9 is available to stream on Hulu+Live, USA NetworkFubo TV, Sling TV, Hulu, DirecTV, YouTube TV, and Peacock TV. So, don't forget to watch episode 18 and keep returning for more thrilling episode previews only on TechRadar247.com.