When it comes to gadgets, even the teeny tiny pieces of technology entice us. And it is pretty exciting what these gadgets can do. Every person has a favourite gadget. And it is always some concept behind the success of a product. Some fancy their smartphones. Some like to have the latest headphones. And for people like me, fitness trackers or smartwatches are very interesting. The idea that it looks like a regular watch, but does stuff that is quite futuristic, is what has made the concept so successful. Some latest models can even imitate the dial on your favourite old quartz watch.
A fitness tracker does not only track your movement
They are capable of measuring your heartbeat
They can identify different types of movements. The latest models  might measure your cardio and weight training separately
They can remind you to drink water, or wake you up in the morning
You can check your notifications, get weather updates, control your Bluetooth device on the go. I control my music from MI Band 4 while listening to it on the JBL C100TWS. Both are connected simultaneously to my phone
The top tier products also allow you to interact with the device with your voice. You can also pick up a call on your smartwatch(with the in-built microphone) and listen to your favourite song(with the built-in speaker)
Fitness trackers can also observe your sleep and movement patterns. Some can even predict an adverse health condition
If you decide to invest in an expensive product, you can do almost everything that you do on your smartphone
As fascinating is what these devices can do, it might be challenging to decide which one is right for you. Almost all the known brands have some products in this category. Few offer better-built quality and more accurate results. Others come in appealing colors. Depending on the amount that you have decided to spend, here are some recommendations.
Starting from the budget-friendly models
MI BAND 4 – 2400INR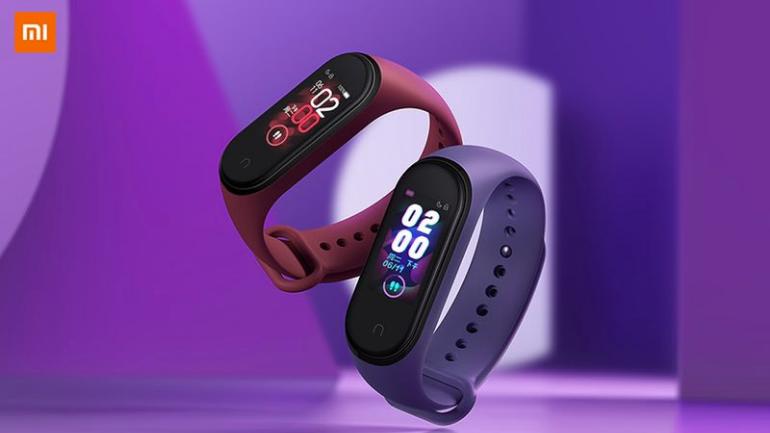 The build quality is pretty good. The strap is made of silicone and is comfortable on the hand. You get an interactive interface, with a 0.95" AMOLED screen(120 x 240 RGB). The panel also helps the band lasting through more than 20 days at a single charge, as it consumes very little juice.
The band is capable of measuring the calories your burn, the distance you walked, steps, and even your heartbeat. You can take it with you on pool parties or swims without any worries. The capsule is 5 ATM water-resistant.
Other features include a dedicated screen for controlling your music. I appreciate that they put a brightness setting into the device. You can adjust it according to you. The vibrations are decent. The display differentiates well between colors.
You can also set a wallpaper that might have any image on your mobile phone, owing to the AMOLED coloured display.
FITBIT INSPIRE – 6000 INR
Build quality is reliable. The simple form factor is for those who do not want a fancy looking device. The fitness tracker is pretty good at what it does. Fitbit is one of the oldest in business. Their devices are one of the most accurate ones available. You can do pretty much everything that you could do on the last listing.
You can see call, text and app notifications from your smartphone. The mobile application has a feature called Fitbit Coach, which offers step-by-step instructions for your favourite workouts. We get a 0.98" rectangular b/w display.
HUAMI AMAZFIT PACE – 9999INR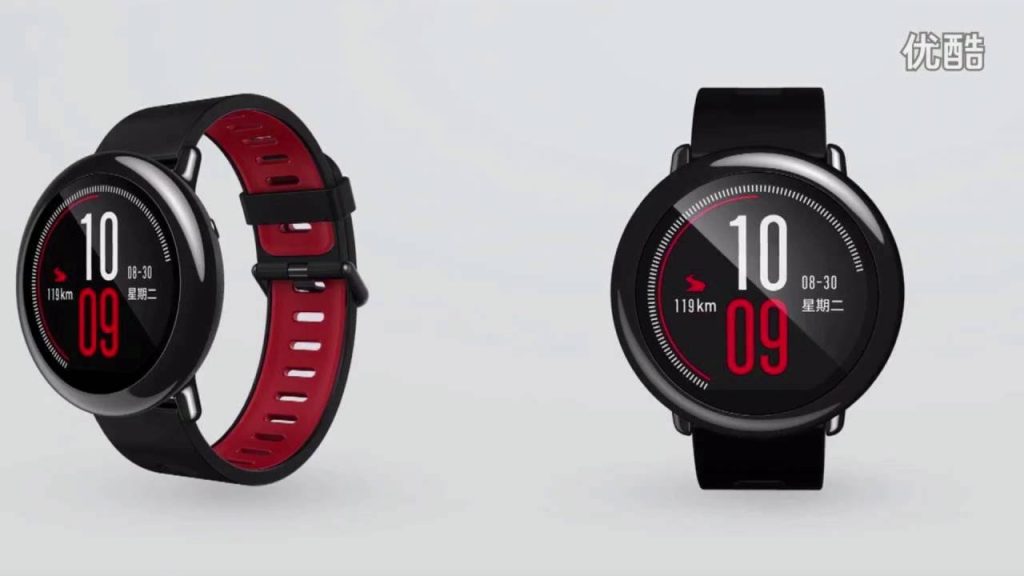 The circular form factor is very comfortable for all-day-long use. The bezels are made of high-quality ceramic, and the strap is made with silicon. The device feels sturdy and the red-black colour scheme is unique.
You get a 1.34"(320 x 300) display. Owing to its transflective quality, the screen gets brighter when viewing in sunlight or bright lights. It lasts for about 11 days on a single charge. For the features it offers, the battery life is decent. Customisable watch faces are very appealing.
All the notifications from your phone will appear on the smartwatch. You can take for a swim or shower as the watch is IP67 rated. It also has an inbuilt barometer. The watch also houses a GPS module, so that you can track your movements in real-time.
HUAWEI WATCH GT(46mm) – 14999INR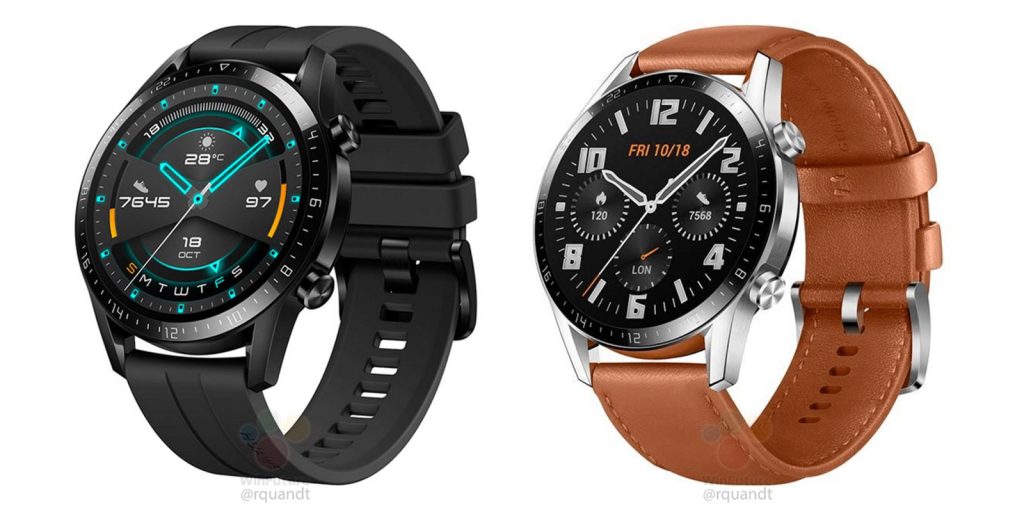 The chassis has a 1.39" AMOLED display. It comes with a Kirin A1 processor and 2GB of RAM. A total of 2.2GB out of 4GB is available for the user to use as internal storage. The bezel-less design is eye-catchy. The screen is capable of producing brilliant and sharp colors. You get to see the notification from all applications, and the larger display adds to the experience. You can customise from the watch faces as well.
You get inbuilt mic and speaker in the watch, which is of decent quality. This means that you can reply to messages and pick up calls using your watch. It connects with your smartphone via Bluetooth 5.1 and is GPS enabled. Battery backup on this one is around 5 days.
The watch has multiple modes that can track movements such as running, swimming, cycling, and more. Heart rate detection is like the standard feature of a fitness tracker, and it is present here. You can use the stress relaxing feature, in which the watch guides you to breathing exercises.
Samsung Galaxy gear comes for a similar price, but HUAWEI WATCH beats it in terms of quality and features.
APPLE WATCH 3 – 20900INR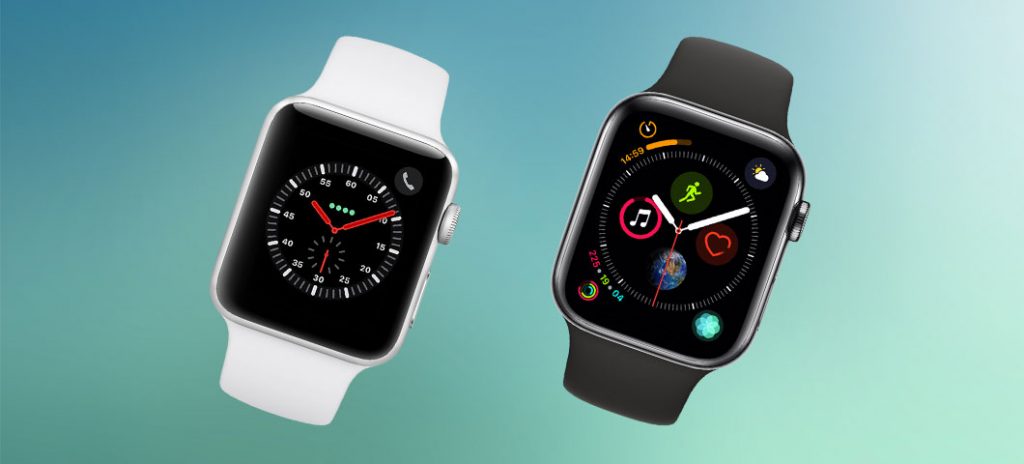 The smartwatch line-up from Apple is a bit on the expensive side. Well, so are other products from the company. The 1.68"(312 x 390) square Retina Display is pleasing to the eyes. Colour production is just amazing, like on a smartphone. The design is robust and the product feels premium. The body is made with high-quality aluminium.
The battery lasts you for a day. You have to charge it daily, just like your phone. The watch runs on Apple's Watch OS. You can listen to music and interact with Siri using the inbuilt mic and speaker. You c an access your iPhone through the watch. It comes with an internal memory of 8GB and runs on a dual-core processor

You have all the general measurements, with the minimum margin of error in this list. You can also measure calorie intake with the help of a mobile application. Though it runs on Bluetooth 4.2, it is not a bad option considering the price point. The best in this list, and the most expensive one as well.
Apple's voice to text implementation is probably the best when it comes to smartwatches