Allison Janney, with her co-stars, is returning to entertain your world with Mom Season 8. However, the mother-daughter duo would be missing in the next season since Anna Faris decided not to return to play Christy Plunkett in the next season. Well, it's quite surprising because CBS's show without Anna is like Harry Potter without Hogwarts. However, the production house decided that the show must go on. So, let's see how things changed after Anna's absence.
Mom, created by Gemma Baker, Chuck Lorre, and Eddie Gorodetsky, is a sitcom on CBS. It follows a single mother, Christy Plunkett (Anna Faris), who decides to begin her life in Napa, California, after dealing with drug abuse. There she restarts her life as a waitress and tries to stay sober as much she can. Christy's mother, Bonnie Plunkett (Allison Janney), is also a recovering drug addict. However, Christy decided to return to school and pursue her career as a lawyer. Meanwhile, Bonnie met with Adam Janikowski (William Fichtner), a retired stuntman, and she eventually marries him.
Mom Season 8: Production Began For The Next Season
With following the new health guidelines, Mom Season 8 is on its way to begin filming. Recently, Mom star Allison Janney shared their first day of shoot calling "we are all back" with new health protocols. Allison added that everything looks so different, and it seems they are in a whole foreign territory. However, she is glad to return filming in the middle of the pandemic.
Further, Allison posted a video with a glimpse of their first day of the shoot. In her short video, she's having fun with her co-stars. This includes Mimi Kennedy, Jamie Pressly, Beth Hall. However, you can see all of them wearing a mask and enjoying their gathering.
Janney And Others Return To Film The Remaining Episode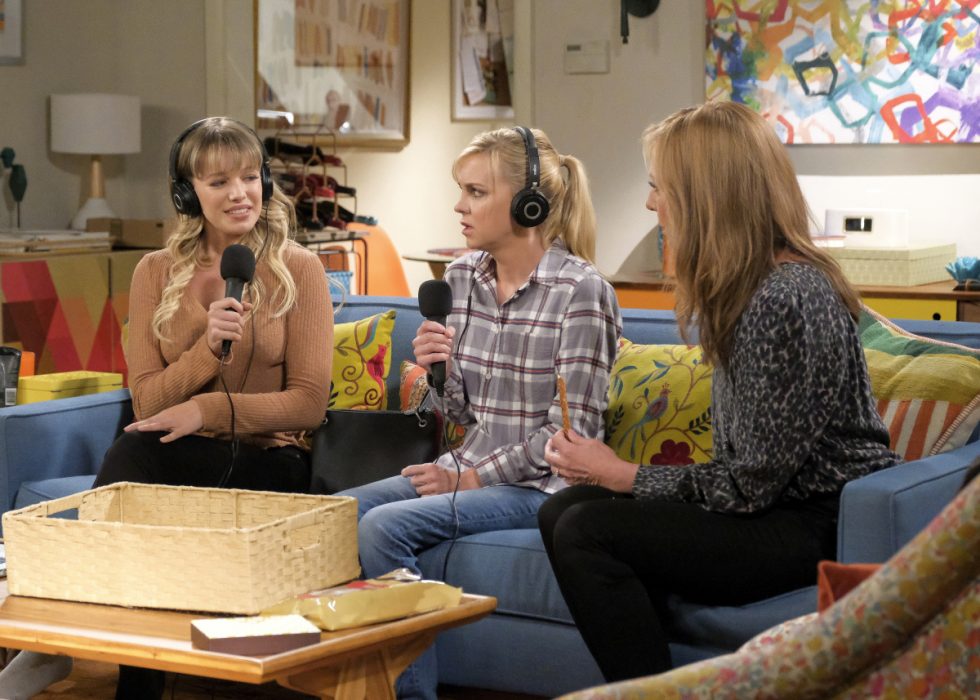 Janney and Mom's other cast members have one more episode of the seventh season to film. Since the production had put on hold after the outburst of the COVID-19. Thus, the filming for their seventh season left in the middle. However, how this remaining episode would look like is still a mystery. But, it's better to see them performing on the stage instead of Zoom acts.
Mom Season 8: Anna Faris' Shocking Exit
Anna Faris Decided Not To Return
Anna Faris, who played Christy in CBS's original Mom, has decided to leave after the seventh season. She suddenly exited in the middle of her two-year deal, which Anna signed in 2019. However, Anna thanked everyone for making the past few years a loving and fulfilling journey for her. Anna added that she had a wonderful experience working with the entire cast members. Although Christy's journey has come to its end, she's still blessed that the show allowed her to pursue some new projects and check her fate.
Production House Praised Anna
Chuck Lorre Productions and Warner Bros TV, CBS stated they were blessed to have Anna. From the very start, they knew that Anna is the one who could play Christy better and correctly. They have no second choice to replace Anna. However, their journey with Anna comes to its end. Therefore they added they had lovely years working with her and also wished her best for her forthcoming projects.
Christy Absence Would Portray In The Next Season
However, it seems that no one wanted to replace Anna, as her incredible performance has set a mark which they believed that no one can ever reach. That's why the writers have decided to script Anna's exit. It means Christy wouldn't be present in the next season.
The upcoming season would portray her absence and a storyline centered on her. Well, it seems everyone hoping that Anna would return anytime in the next season or perhaps in the future seasons.