From Sean Connery to Daniel Craig, let's explore the world of iconic agent James Bond 007. It's been said that Daniel Craig is looking forward to step away from his double agent shoes. However, you don't have to be upset as his next movie, "No Time To Die," would release soon in 2021. But what happens after that? Who will join the James Bond Franchise? Well, a search for the new James Bond has already begun. However, it's unclear who will step on Daniel's shoes. But, you'll be surprised to know that the creators are considering Sam Heughan and Tom Hardy to replace James Bond.
However, currently, these are just words as the creator has stayed mum to reveal anything regarding Daniel Craig's replacement. But, one thing is clear whoever will step into Daniel's footsteps will indeed join the stellar list of James Bond 007 actors over the past years. Let's see the world of the double agent from the beginning, the era of Sean Connery to Daniel Craig's era.
Daniel Craig (2006 To Present)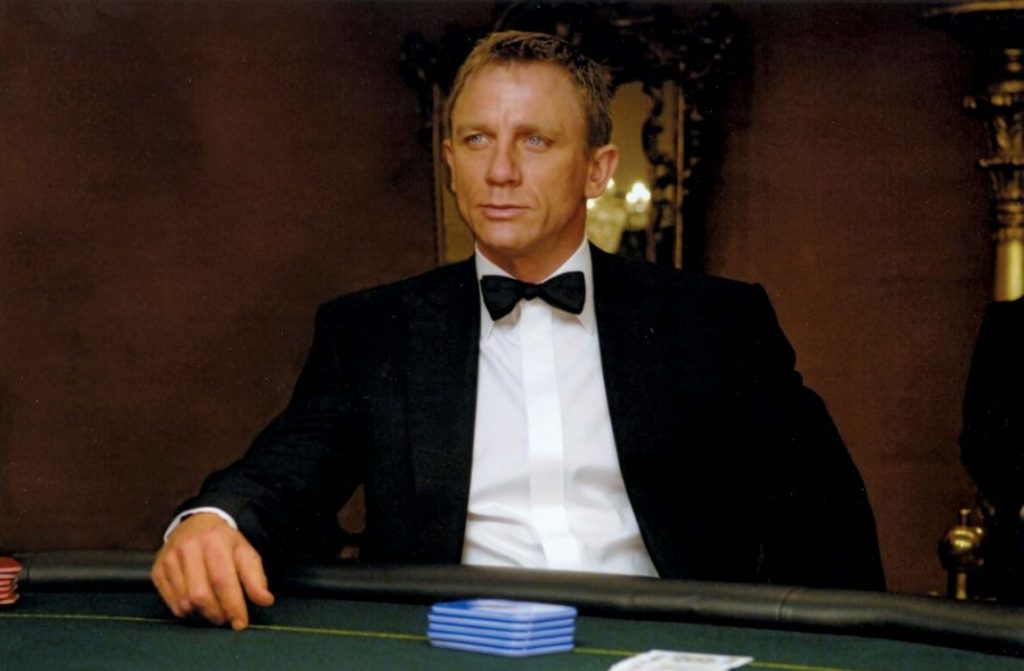 Daniel Craig made his debut as a double agent in 2006's Casino Royale. That shortly came out as the best Bond film and praised by many fans and critics. It immediately turned a gold mine for Daniel Craig. However, some fans didn't like the casting choice. As Craig wasn't close to the past James Bond's actors, due to his height, eye, and hair color. Further, it appeared that he has somehow lacked in the civility that James Bond has.
But, Craig had won the critics' heart by his outstanding performance. Despite the mixed review, Daniel's Casino Royale has become the icon of the Bond films. However, Craig had decided to leave the franchise after Spectre. But, he decided to return once again that made him the longest-serving James Bond of the time. It includes Craig's Casino Royale, Quantum Of Solace, Skyfall, Spectre, and No Time To Die.
Pierce Brosnan (1995-2002)
Brosnan had initially auditioned for James Bond's role back in 1986. However, he landed to the role in 1994, making his debut as James Bond in 1995's GoldenEye. His portrayal of the role beautifully blended up with Connery and Moore's Bond. Brosnan was witty, kind-hearted, and his tenure appeared a little funny than Dalton's. But, he didn't miss to portray the old-fashioned machismo and grit which had been related to the character over the past years.
Brosnan's Bond is also popularly being punished by M in GoldenEye since being a "sexist, misanthrope dinosaur." It soon changed the Bond look from what it was in the Connery era. However, Brosnan had been optimistic about returning for the fifth film. But, after negotiations, he had to step back from the franchise in 2004. The epic film of Brosnan's Bond includes GoldenEye; Tomorrow Never Dies, The World Is Not Enough, and Die Another Day.
Timothy Dalton (1987-1989)
Timothy had been cast shortly after Moore's drop the franchise. Although he appeared in only two Bond films, he remains as the famous James Bond. After a more kind and calm James Bond appearance, Dalton has completely shifted everyone's mind by portraying a serious personality. He considered the closest portrayal of Fleming's character- a cold, sterner, and less light-hearted.
However, Dalton's third film delayed due to some legal dispute. But, when his next movie was about to return, his contract as James Bond had expired. Thus it made Dalton portray Bond only in two films, including The Living Daylights and Licence To Kill.
Roger Moore (1973-1985)
Before taking Bond's role, Moore was best known for his small-screen performance in The Persuaders and The Saint. In both the shows, he had played a relatively similar role to Bond. However, Moore's Bond had been considered as more of light-hearted, followed by humor that he profusely added in the scene. He has been considered as the most elegant Bond ever.
Further, Moore had also improvised some of the scenes through his touch, fashion, and taste. By introducing the Cuban cigars instead of cigarettes and wearing safari suits. Moreover, Moore is also considered as the longest-serving Bond than Daniel Craig in the official number of films. These include Live And Let Die, The Man With The Golden Gun, The Spy Who Loved Me, Moonraker, For Your Eves Only, Octopussy A View To A Kill.
George Lazenby (1969)
The shortest-served Bond, George Lazenby, just lasted only in one film- On His Majesty's Secret Service. However, George had been unnamed until he joined the Bond franchise. But, his performance had often received many criticism. George's brilliant performance at some time had recorded a few awards nominations to his mantle as well. These include the Golden Globe Award for New Star of the Year.
George was hoping to return as Bond once again. In fact, he talked with his manger too. But, his manager told that the secret agent role would drop in the 70s. However, George later regretted his decision.
David Niven (1967)
Although David Niven had played Bond in 1967's Casino Royale, he wasn't considered as official James Bond since EON Productions didn't produce the movie. But, it's surprising to know that David Niven had been the first choice of Ian Fleming before casting Connery. According to the author, he closely matched with the character. However, David had portrayed an old Bond who had settled down after winning over Victoria Cross at 56 and lived with a child, and love to play the piano.
Sean Connery (1962-1967, 1971 and 1983)
Sean Connery was the first actor who had set a record in his time as Bond. Further, he is still considered as the best James Bond so far. Connery has played the character over seven films, including Dr. No, From Russia With Love, Goldfinger, Thunderball, You Only Live Twice. However, after passing his sixth film to George Lazenby, he again returned in his 1971's Diamonds Are Forever. He, too, came back as Bond in Never Say Never Again, but it was the non-official film of Bond's franchise.
Surprisingly, Ian Fleming, Bond's author, didn't support the choice of Sean Connery to play James Bond. According to Ian, Connery didn't possess the elegance that they required in the role. Indeed, Connery's Bond came as somewhat different from what Ian mentioned in the book.
So, this is still unknown as who will join the James Bond Franchise? However, to know further details regarding this, keep following us at this space.