Chicago Med Season 6 Episode 2 will deal with the Corona Virus situation along with some heartbreak and relationship dramas. However, a new Chief has been announced. He will undoubtedly bring new circumstances to the series. Fans will be witnessing how the front-line working people are functioning to protect the life of infected ones. The whole package of updates is waiting ahead for you; scroll down to know.
Chicago Med Season 6 Episode 2: Upcoming Scenario
The second episode of Chicago Med Season 6 is titled "Those Things Hidden in Plain Sight." The story is going to include the announcement of a new Chief. Ethan Joy has become the new chief. It seems that everyone is not happy with the decision. Soon after becoming the chief, he starts interfering in other's patient's treatment.
However, Dr. Manning decides to stand up for her patient. Dr. Charles is going to deal with some family issues. Therefore, everyone is going through a tough time. Things are going to toughen up, so better be ready for the consequences. Chicago Med Season 6 Episode 2 is indeed going to be a thrilling ride.
Fans are going to see the return of Nick Gehlfuss
as Dr. Will, Yaya DaCosta as April, Torrey DeVitto as Dr. Natalie, Brian Tee as Ethan Choi, Marlyne Barrett as Maggie, Oliver Platt as Dr. Daniel, Dominic Rains as Dr. Crockett, and S. Epatha Merkerson as Sharon.
What We Have Watched Till Now?
The premiere episode, "When Did We Begin to Change?" started the most awaited season. It's just been a few days after the Pandemic hit the world. Everything is appropriately managed as PPE kits and proper essential things are brought into place. Dr. Charles, who was COVID positive, is now slowly recovering.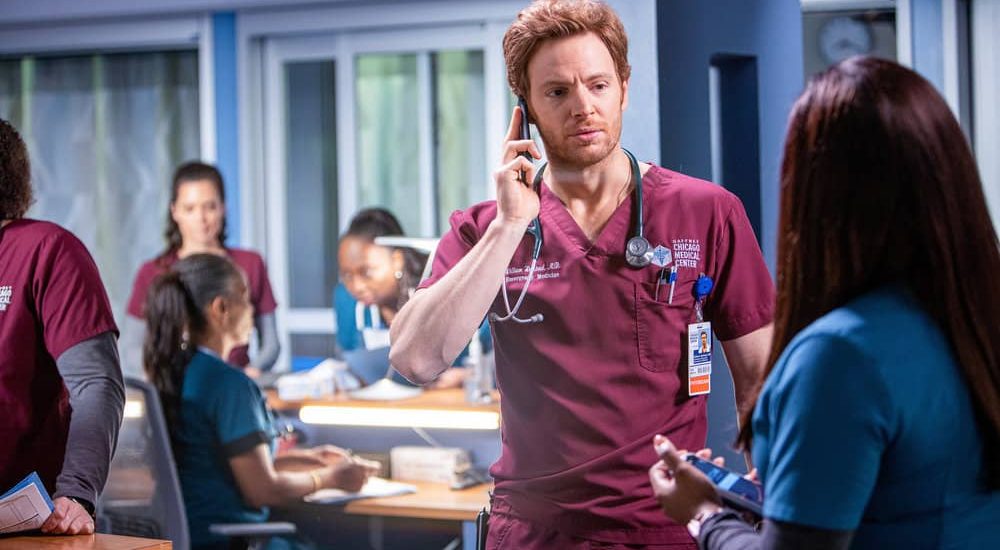 However, we saw Will admitting to Hannah in the ambulance that he is in love with her. But, it seems that the drugs have taken control of her in a larger way. Hannah has a smaller percent inside her who wants to go back to normal and enjoy life with Will. She puts forward the idea of going back to rehab. But the twist which she brings is that she wants Will to give her company. Hannah thinks that she can easily lose control without his presence. Well, we saw Will handling things practically.
Will clears that she needs to bring herself back to the track with or without his support. Indeed, Will can not become another addict to Hannah. The couple's ways might go in different directions if not done the same.
Moreover, Sharon is working from home due to health issues. On the other side, April and Dr. Choi are still dealing with COVID patients.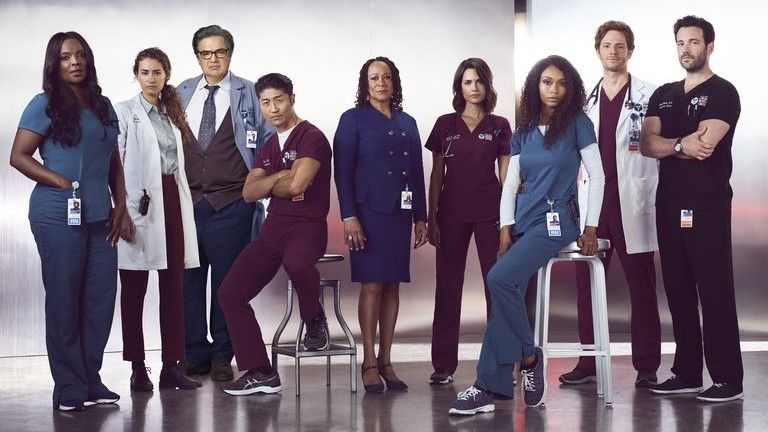 Chicago Med Season 6 Episode 2: Release Date
Chicago Med Season 6 Episode 2 will hit the screens on Wednesday, November 18, 2020. It will be there at 8 PM EST/ 7 PM CST on NBC. Moreover, one can also stream on Fubo, DirecTV, YouTube TV. The previous episodes are also available on Amazon Prime Videos and Hulu. So, keep watching, and we will keep you updating.