House of Cards Season 7: Created by Beau Willimon, House of Cards is an American political television drama that aired on Netflix. The last season, season six of the show released in November 2018. Ever since then, fans have been asking for House of Cards Season 7.
The sixth season continues to tell the story of the newly inaugurated Democratic president Claire Underwood. She is dealing with the new threats from within and outside of the White House after the death of her husband and former president Frank Underwood. The elites Annette and Bill Shepherd attempt to manipulate and destroy Claire's presidency. In the meantime, she tries to escape her husband's shadow.
The sixth season ended with a number of loose ends that fans need answers to. Would there be House of Cards Season 7 that comes bearing all these answers? It does not look like it. In fact, Netflix has canceled the show. But Why? Here is all about it- 
Why Was The Show Cancelled?
Back in 2016, Netflix decided to cancel House of Cards after six seasons. The Hollywood Reporter reported that according to the creators of the show, House of Cards had reached a point in terms of creativity where they don't have many arcs to pursue. So, it felt reasonable for them to bring the show to an end.
However, we believe that there were many other reasons for this cancellation. One of the biggest reasons was the sexual assault allegations against Kevin Spacey. This cancellation announcement came only a day after Buzzfeed had published an article where actor Anthony Rapp alleged that Kevin Spacey tried to have sex with him when the former was only fourteen. Though Netflix did not say that out loud, it seemed quite clear that this scandal had affected the future of House of Cards. 
Netflix could not have seen these allegations against Spacey, and then his exit from the House of Cards franchise would cause some major issues for the series. The fifth season had successfully set up that the sixth season of the show would be Claire vs. Frank. To take control of the situation, Frank had resigned from the presidency to dodge Claire. Then succeeded him as a President. However, Claire didn't want to be dragged down because of his husband's name. So, she claimed that her leadership would be a steely-eyed declaration with My turn. While the sixth season was successful in changing the direction that the fifth season had indicated, it still would have been difficult for the creators to continue with the show.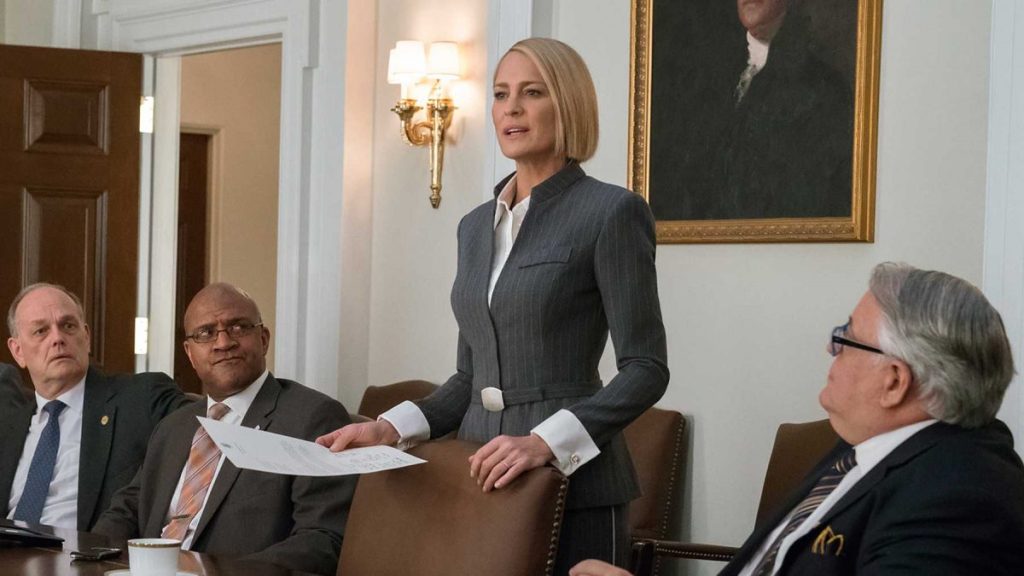 House of Cards Season 7: Would It Ever Return?
While we believe in saying, Never say never, it seems less likely that House of Cards Season 7 would ever happen. Netflix, indeed, believes in reviving TV shows that have been canceled before. For instance, they have brought many tv series back to life before, including Gilmore Girls, Black Mirror, and Arrested Development. However, when it comes to House of Cards, it seems unlikely that Netflix would allow any other streaming platform to take over the show.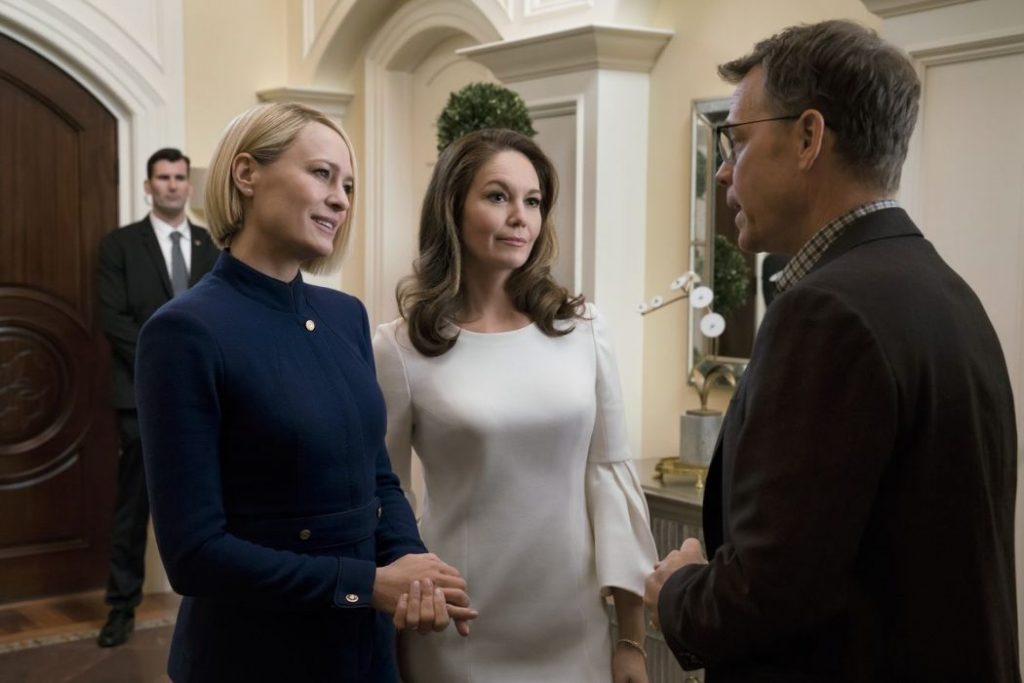 With the end of House of Cards in 2018, it was indeed an end of the era for Netflix. The show was the first original series that Netflix had produced. The show had brought in a number of viewers to the streaming platform. Ever since then, Netflix has been successful in expanding its territory with originally made content. With that said, rounding back to House of Cards, now that the show is canceled. There is a slim chance of the show coming back, it means that President Claire Haul's rule is established for a long time now. We will pass on all the updates about the show as we get it. So, you stay tuned. In the meantime, all six seasons of the show are now available on Netflix. Tune in to watch if you haven't already.