We all know, for Erin Reagan (Bridget Moynahan), her job is more important than anything. But Blue Bloods Season 11 has planned some changes in Bridget's role. Recently, Bridget teased what new twist would come in Erin's way in Blue Bloods Season 11. Last season introduced Dylan Walsh's Mayor Chase, who suspects Erin. However, apart from this, some titles for the upcoming episodes of Blue Bloods has been released. Well, the first episode would dive deep into the bent coppers and how Frank Reagan (Tom Selleck) deals with the upcoming situation in the forthcoming season.
In the last season, Mayor Chase told Erin: "He thinks accused criminals and their victims both have equal rights. They don't have equal rights." Further, he firmly believed that Erin is a bent officer. But, Erin disagreed with him, and she's suspicious of the Mayor. Later, Mayor met Commissioner Francis "Frank" Reagan and replaced one of his employees, Garrett Moore (Gregory Jbara). Although Frank firmly disagreed with the Mayor's decision. But, Mayor said Garrett is more like a labrador retriever, and they want a pitbull in their team.
Blue Bloods Season 11: What To Expect From The Next Season?
Moynahan Revealed What Will Happen In Season 11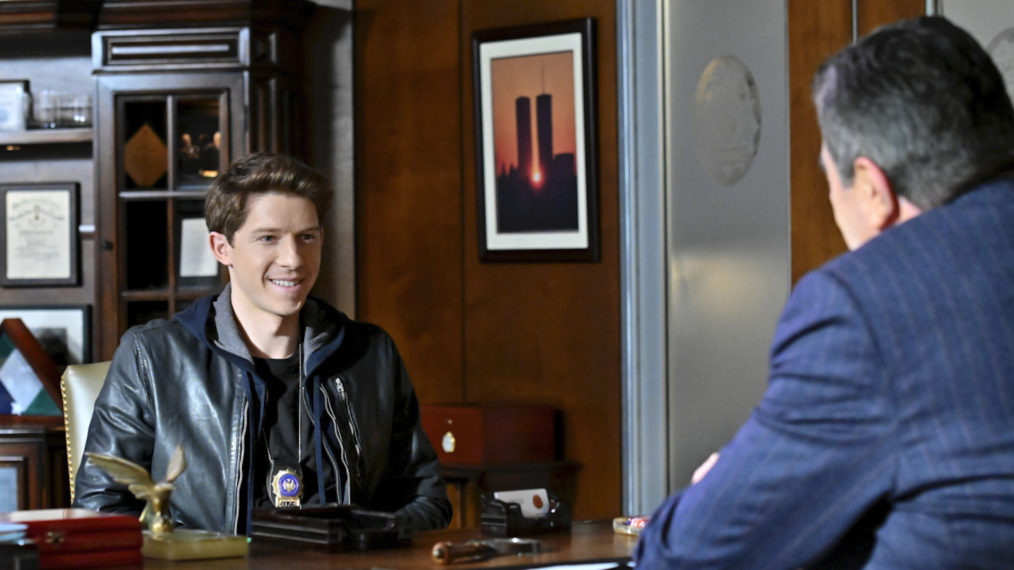 Recently, Moynahan appeared Live with Kelly and Ryan to discuss the eleventh season
. As for Erin, Moynahan said she was in some trouble at the last season, and they would continue from there. Further, she teased that they have a new family member whose story is yet to reveal. So, fans could expect some funny and lovely storylines ahead following the troubled time for Erin.
Avoided Public Contact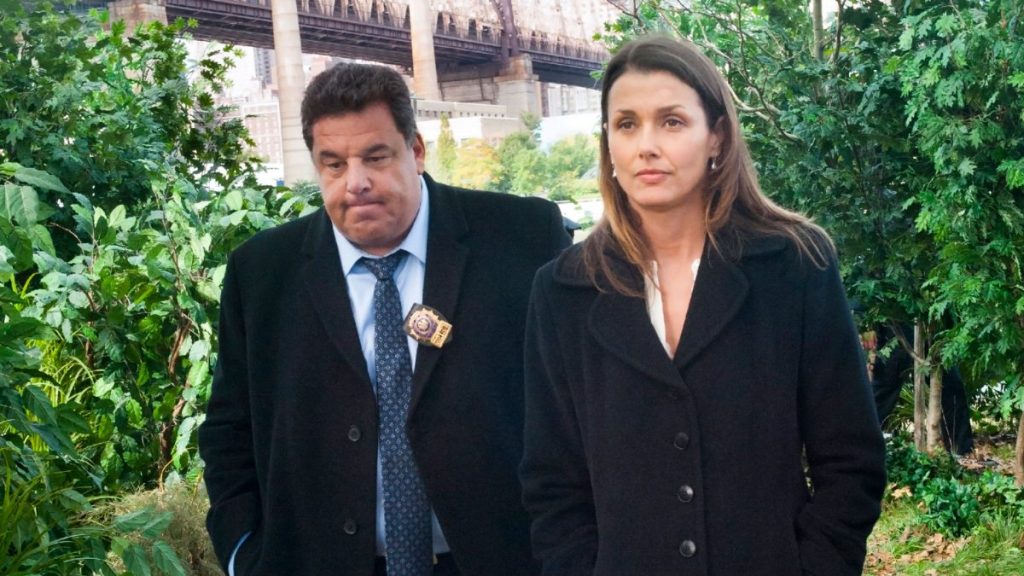 Well, it's quite normal to see Blue Bloods characters moving and running on the streets. This season would be quite different, as Moynahan revealed that in Blue Bloods Season 11, they tried to avoid public contact. Most of the filming took place in less populated areas, as they didn't appear back in New York City yet.
Many Things Would Encounter At The Same Time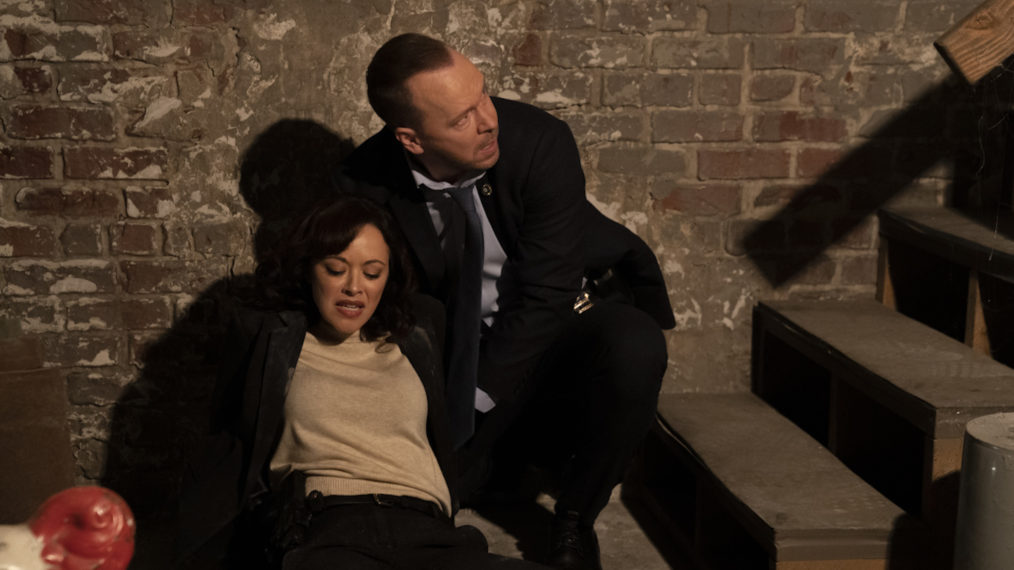 Blue Bloods Season 11 Episode 1 is titled "Triumph Over Trauma." It follows Frank's meeting with City Council Speaker Regina Thomas (Whoopi Goldberg) to discuss police brutality. Meanwhile, Detective Daniel "Danny" Fitzgerald Reagan (Donnie Wahlberg) and Detective Maria Baez (Marisa Ramirez) go missing while chasing a dangerous killer.
The recent look teased that Baez suffers a lot as one picture shows someone pushed her from the stairs while in the other, she found pressed to the brick wall with blood flowing from her chest. Before things could go more wrong, Officer Jameson "Jamie" Reagan (Will Estes) and Joe Hill (Will Hochman) finally find them. But, the official synopsis revealed nothing about Erin, so it's still a mystery.
Second Episode Title Revealed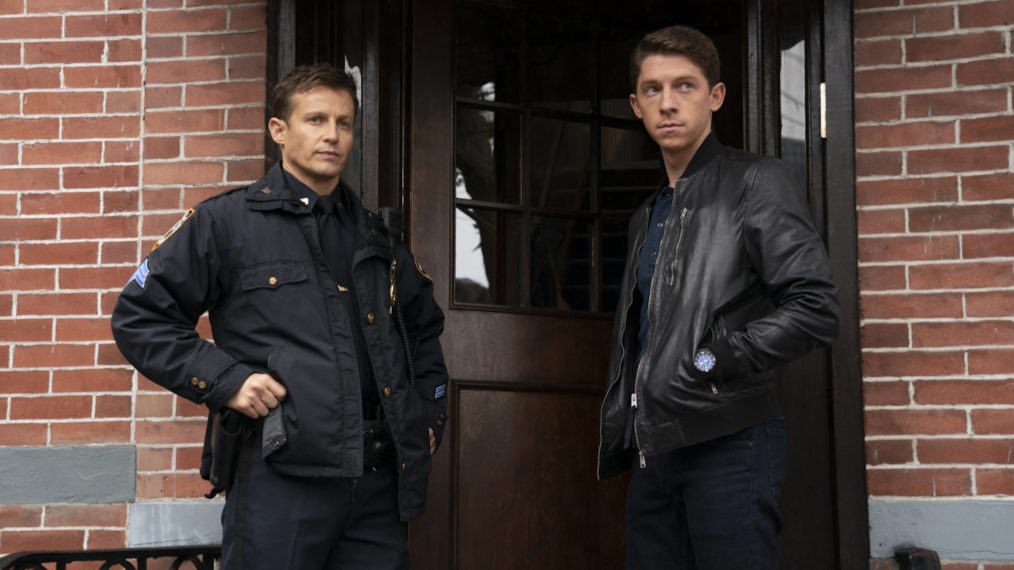 Recently, the executive producer revealed that Blue Bloods Season 11 Episode 2 is titled More Than Meets The Eye. Well, nothing has revealed about what could happen in the second episode. The filming won't start soon as the production said that fans have to wait for long. The second episode wouldn't air this year. It explains that the second season filming is slated to shoot in New York. So, the next episode could take a long time to return.
Blue Bloods Season 11: Release Date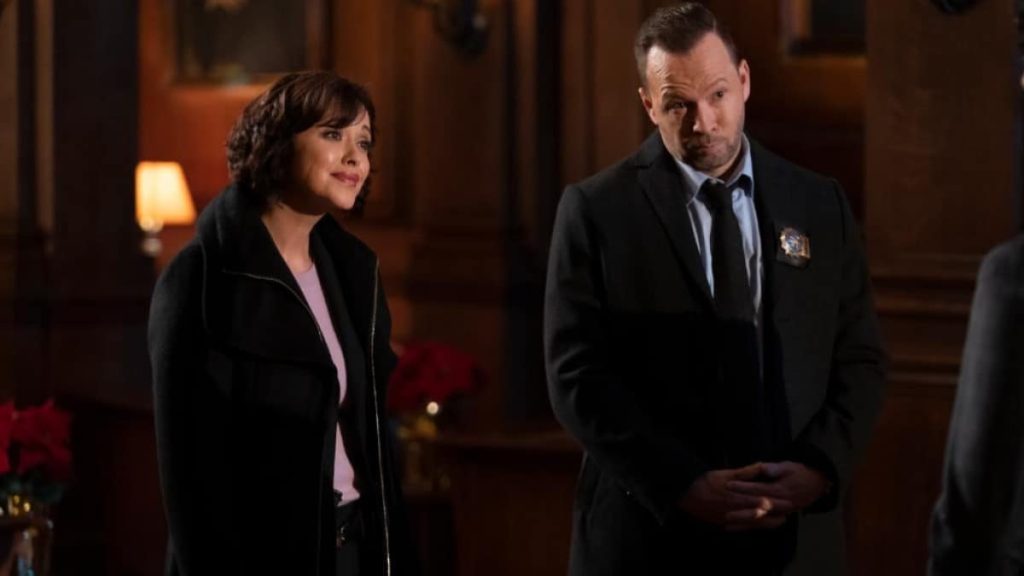 Well, your wait is going to over. Since Blue Bloods Season 11 would soon reveal what would happen with Erin in the upcoming season. Blue Bloods Season 11 returns on December 4, 2020, at 10 pm only on CBS. For more updates, stay updated with us.