Letterkenny Season 9: Letterkenny is one of those Hulu originals that fans have been desperately asking for. Eight seasons of the show are out, and fans have been waiting for Letterkenny Season 9. However, there hasn't been much news about what's happening to the show. But now, after months, we have some very happy news for all the fans. Letterkenny season 9 is coming back. A new announcement by Hulu has confirmed that Letterkenny Season 9 is coming back this year. But when? Keep reading to find out-
Letterkenny Season 9: Trailer And Release Date Out
Letterkenny was renewed for the ninth season in June 2020. However, even after the renewal, the team couldn't get back to production. The cast and crew had to go to North America for filming the ninth season. So, they canceled it, given the situation back in the time. Hulu had acquired all the rights for Letterkenny back in May 2019, for all the future seasons of the show.
However, they had not spoken much about the status of the ninth season until now. Recently Hulu decided to treat all its Letterkenny fans with Letterkenny Season 9. The streaming service recently announced that Season 9 will release on December 26. Along with this happy news, we have a small trailer for all the fans. Watch the trailer below-
What Will Happen?
The trailer for season nine does show a lot of fighting and some very character-specific moments. However, it does not give out much about what fans can expect from Letterkenny Season 9. The good news here is that Hulu has shared a synopsis that reveals what could come up in the show. It reveals that the Hockey players will learn about Judaism. Not just that, Tannis will start her own energy drink brand. The whole gang, including the hicks, skids, hockey players, and all will attend an American Buck
and Doe, which they didn't think were a thing.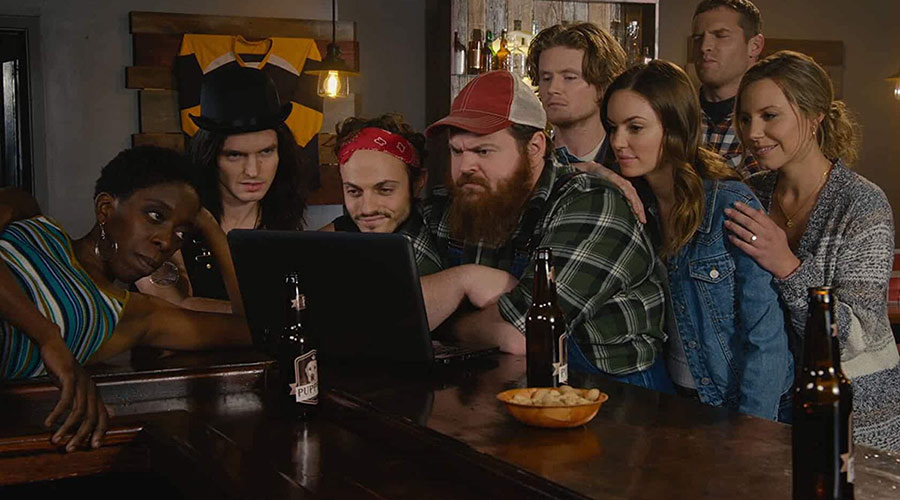 Now talking about Wayne, he is the toughest guy in all the Letterkenny. However, it looks like Letterkenny Season 9 will bring out the softer side of this tough guy. The trailer for the upcoming season sees Wayne very much in love with Rosie, his ex-turned-current-flame. This seems to be something that has angered many women in the town.
Who Will Be In The Show?
Created by Jared Keeso and Jacob Tierney, the series has both of them starring in it along with Nathan Dales, who plays Daryl, Trevor Wilson, who plays Dan, Dylan Playfair as Reilly, Tyler Johnston as Stewart, and Andrew Herr as Jonesy. We can expect all of them to come back for Letterkenny Season 9.
The upcoming season of the show will have seven episodes that will all release on the same day. While this release date is a bit late than what the creators would have wanted but this indeed is sooner than most of them. So, this will be a sweet treat for the fans. Don't forget to tune in and enjoy the episodes.