We have come to know that Mom and its fans can still make it through, even without Christy. Bonnie is entertaining enough to handle all the drama all by herself. Mom Season 8 Episode 4 will delve us deeper into the story of her character.
There has been meetings of new people, new flames, and complications. Will Bonnie be able to keep her old relationships constant? She might just want the escape from normal life. Let us discover the upcoming story of Mom Season 8 Episode 4.
Mom Season 8 Episode 4: What's Coming?
Mom Season 8 Episode 4 is titled "Astronaut and Fat Trimmings." The story of this episode is penned down by Susan McMartin, Britte Anchor, and Chandra Thomas. However, the teleplay is by Nick Bakar, Warren Bell, and Sheldon Bull. There will be a gap of a week in the release of the fourth episode, all because of Thanksgiving week.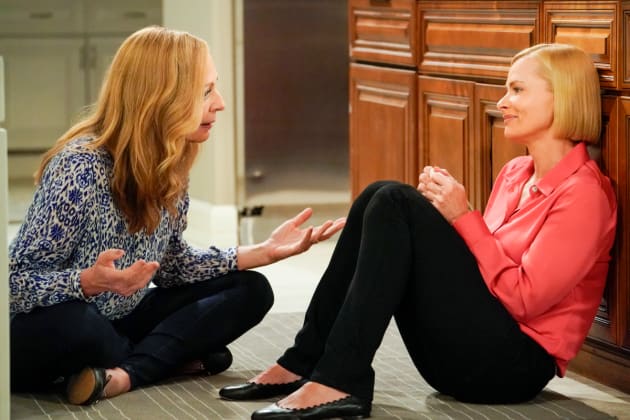 Moreover, there hasn't been any revelation of the official synopsis. We speculate that the platform has kept the upcoming story under wrap because of the long wait between two episodes.
We will further see more bumps coming in the way of Bonnie and Adam. Will the couple be able to continue the stability in their marriage? We have to wait further to know the answer.
Fans will see the return of Allison Janney as Bonnie Plunkett, Mimi Kennedy as Marjorie, Jaime Pressly as Jill Kendall, Beth Hall as Wendy Harris, William Fichtner as Adam, and Kristen Johnston as Tammy Diffendorf.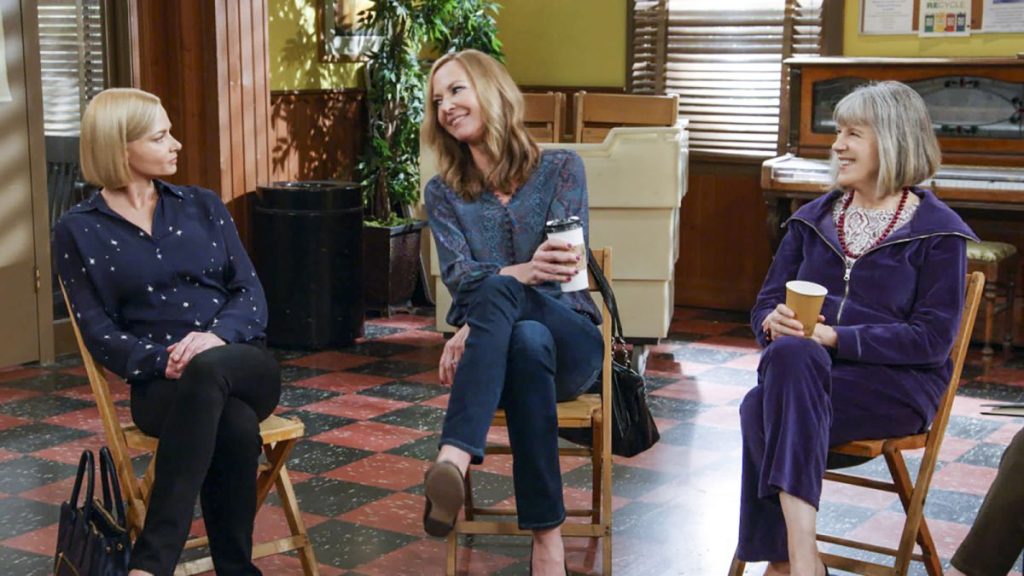 What We Have Watched Till Now?
Mom Season 8 premiere episode focused on the departure of Christy. We saw her going to the East Coast for her further law studies. However, a vacant room is left for the viewers. But, it was beautifully filled by Bonnie and other characters of the series.
The last episode was titled "Tang and a Safe Space for Everybody." Bonnie meets Rod Knaughton, 1980s band Sachet. Bonnie remembers him because they had spent four nights together around some 30-years ago. But, sadly, Rod does not recognize her anymore. Furthermore, we see Bonnie re-introducing herself to him and making fun.
She later feels sorry and goes to his home to make amends. It came to her realization that Rod lives with his mom and has been sober longer than he let on.
On the other side, we see Tammy wanting to remodify Bonnie and Adam's house. She sees Adam struggling to reach the shelves. Indeed, she will be making changes in order to avoid so much inconvenience. Let us have some patience to see the re-decor ahead.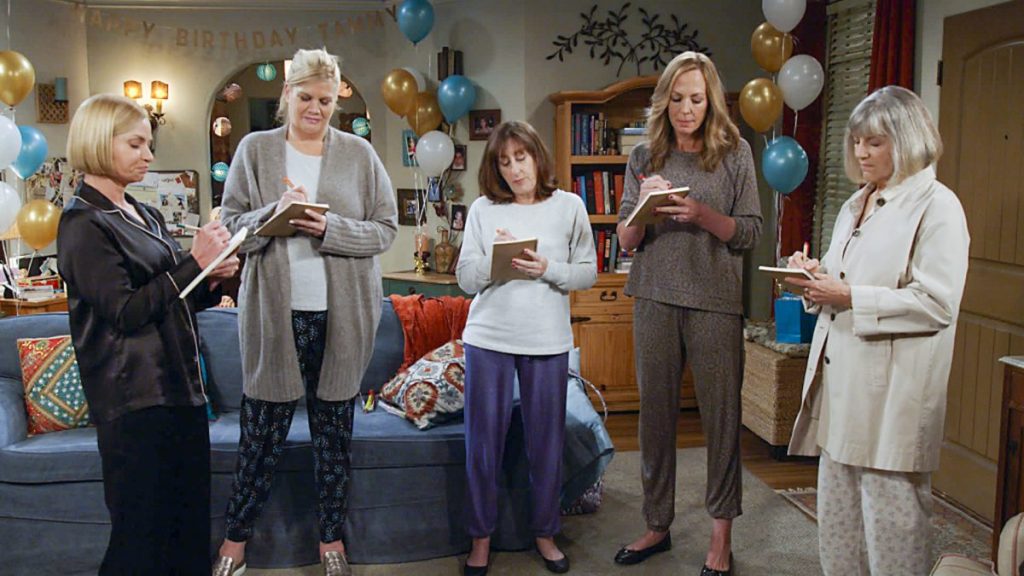 Mom Season 8 Episode 4: Release Date
Mom Season 8 Episode 4 will come upon the screen on Thursday, December 3, 2020. You can easily watch the coming episode on CBS's official site and app. Stay in digital touch for more information in this space.