Recently AMC released the premiere date for the six extra episodes of The Walking Dead Season 10. Due to the ongoing pandemic, the series has been moved away from its usual release schedule in October. The creators are bringing six extra episodes that will bridge the gap between the tenth season and the upcoming 24 episode season 11. 
The official synopsis for these additional six episodes reveals that viewers will get to see their survivors as they pick themselves up after the destruction of the Whisperers that were left in their wake. The struggle they have had over the years is weighing upon their traumas, bringing out their most vulnerable sides. Our heroes will question the state of humanity, their community, and also the state of their minds. Will these survivors find the strength to get on with lives, friendships, and their group? We will see.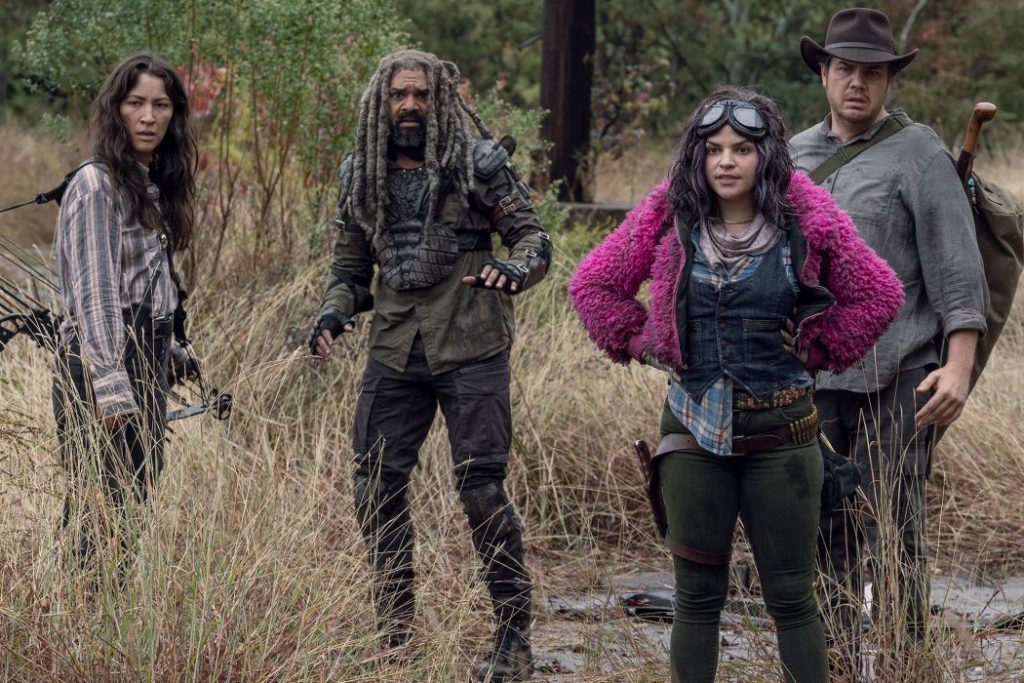 These additional six episodes will see a set of new guest stars that will join in this extended tenth season. These faces include Robert Patrick as Mays from Terminator 2: Judgement Day, Okea Eme-Akwari from Cobra Kai as a new character Elijah, and Hilarie Burton Morgan, who will come in to play Lucille (Negan's late wife).
These new episodes will take The Walking Dead to the closing as they plan to end the show after eleven seasons. Here is all you need to know about these upcoming six episodes. These episodes will start airing as episode seventeen and so on.
Walking Dead Season 10: Episode 17- Home Sweet Home
Directed by David Boyd, the episode is penned down by Kevin Deiboldt and Corey Reed. The episode will see Maggie as she comes back with a story she does not wants to share even when her past comes to catch her. Negan's safety is in danger again. Daryl and Maggie go on to fight the unknown and unseen threat that's coming in.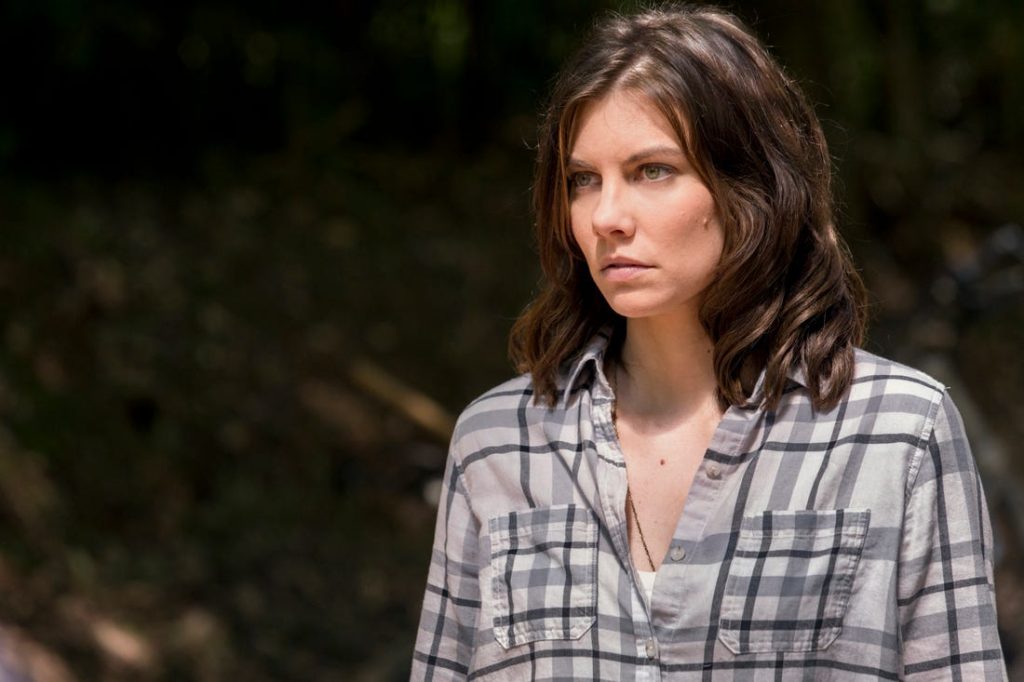 Episode 18- Find Me
Directed by David Boyd, this episode is written by Nicole Mirante-Matthews. The episode sees Daryl and Carol as their adventure goes down the spiral. The two of them come across an old cabin. This takes Daryl back to the time when he left the group after Rick's disappearance. He relives the time that only the apocalypse could manifest.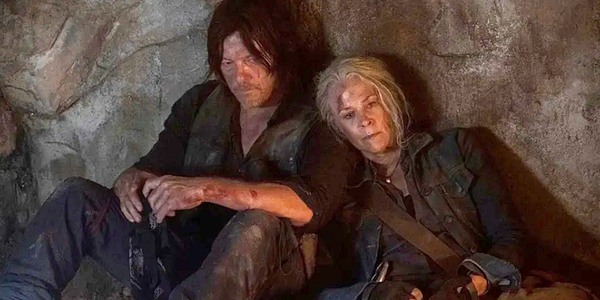 Walking Dead Season 10: Episode 19- One More
Directed by Laura Belsey, Erik Mountain and Jim Barnes act as the writers for the show. In the episode, we will get to see Gabriel and Aaron as they go out in search of food and supplies in order to bring back Alexandria. Small misshapes turn into big disasters when their faith is lost, and optimism is broken. The two of them are put to an ultimate test.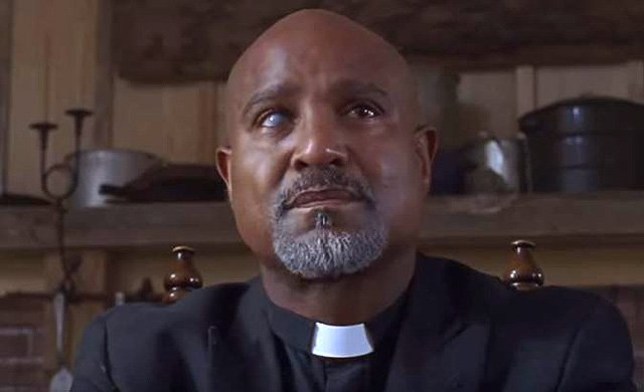 Episode 20- Splinter
Directed by Laura Belsey, the episode is written by Julia Ruchman and Vivian Tse. This episode sees Eugene, Ezekiel, Yumiko, and Princess as they are captured and then separated. The Princess starts struggling with the traumas of her past as she tries to escape with Ezekiel's help.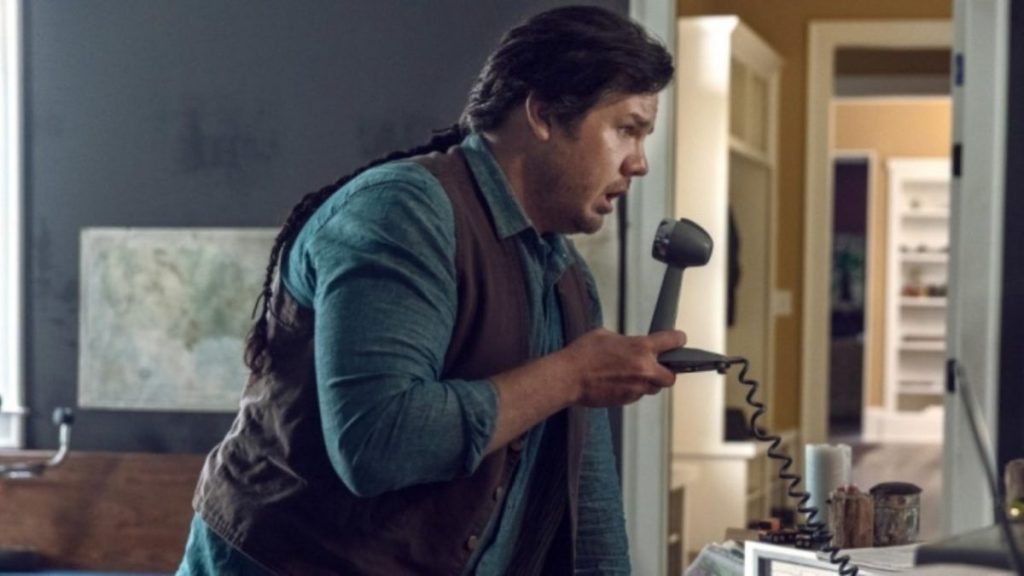 Walking Dead Season 10: Episode 21- Diverged
Directed by David Boyd, Heather Bellson acts as the writer for the twenty-first episode of The Walking Dead season 10. In this episode, viewers will get to see Daryl and Carol as they come to a fork in the road and choose to go to different roads. Both of them are going to their own survival modes, and the easiest challenge becomes the hardest for them. Will this distance help them mend their friendship or end it permanently?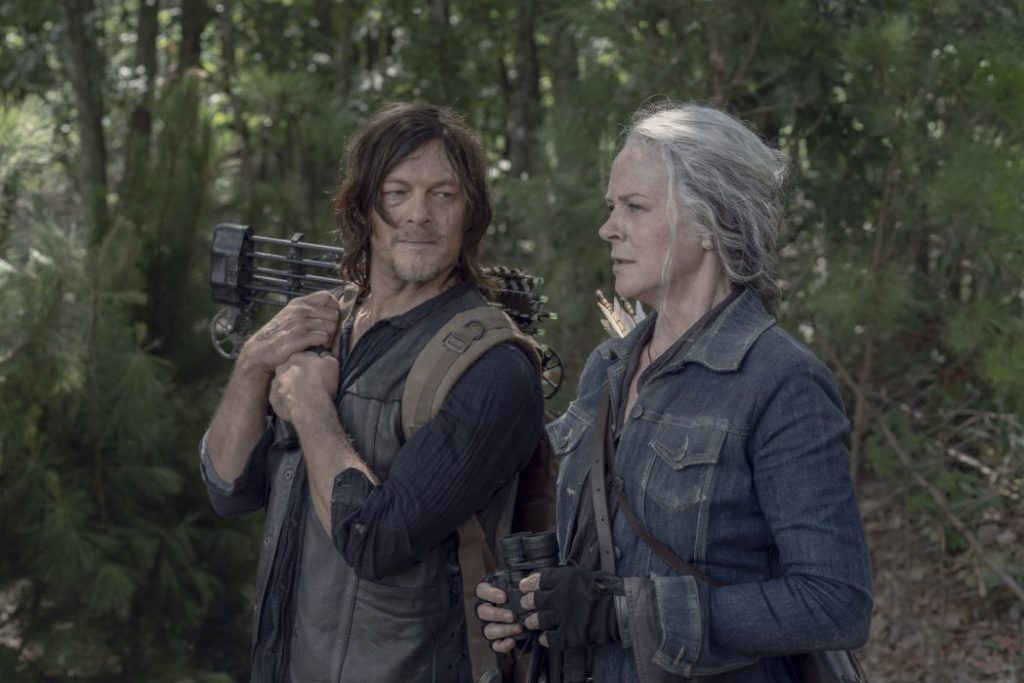 Episode 22- Here's Negan
Directed by Laura Belsey, David Leslie Johnson-McGoldrick has penned this episode. This episode sees Carol as she takes Negan on a journey where they can deal with the increasing tension. Negan thinks about all the events that brought him to the point where he is right now, and from there, he will start drawing conclusions about his future.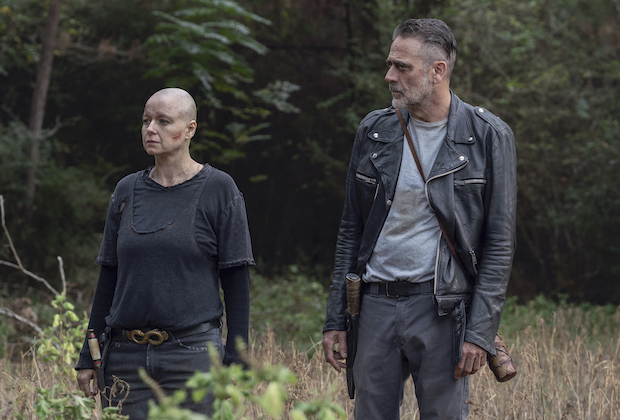 These episodes will start airing from February 28, 2021. One episode will air every Sunday thereafter on AMC. The network has also announced that these episodes will debut earlier on AMC+ streaming service. Subscribers of the service will get to see new episodes every Thursday before the premiere on Sunday nights. That means, The Walking Dead Season 10 Episode 17 will air on AMC on February 28 and on February 25 on AMC+.