The title of Boruto Episode 179 is "Victor's Scheme." The upcoming episode will finally feature the leader of the Kara organization, Jigen. The fans have been waiting for this moment for quite a while, and now they will finally get this next week. The next generation anime is finally catching up to its manga. As a result, the viewers will get to see some unfamiliar faces in the next set of episodes.
The manga readers have been waiting for the most skillful members and the leader of the Kara organization to appear and involve in this battle. But in the next episode, Jigen will not involve with the ninjas of the Hidden Leaf village as one of his own men is planning to turn against him. So what will happen next? Keep reading to know.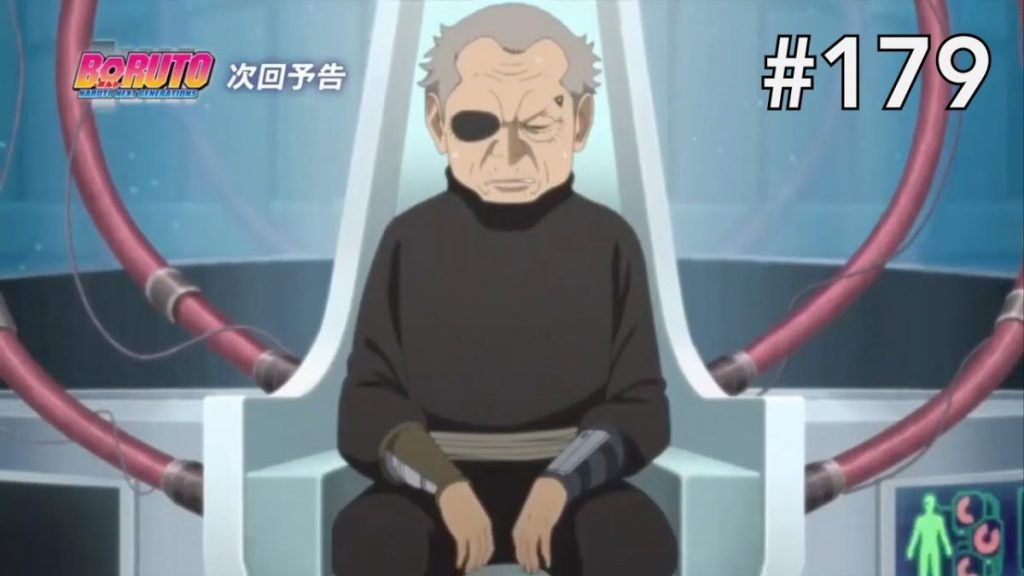 Boruto Episode 179: Preview & Plot Details
The title of the upcoming episode is itself hinting about its plot. Victor knows he doesn't have much time to live. So he is planning to steal one of Kara's experiments, and the group is calling it a vessel. Victor recently failed to summon a Divine tree at the end of Kara's actuation arc. So now he decided to turn against his leader Jigen for his own benefit. The preview is also hinting about the same. It also teased the interaction of Victor with Jigen and Delta. Now it will be interesting to see how Boruto Episode 179 will introduce the two most powerful members of the Kara organization.
It seems like the anime will blend the original content with that of the manga to showcase a whole new angle on the Kara story. And the fans are very excited to see how it will be going to turn out. Plus, after the defeat of Deepa, now the fans can expect Delta to have some massive fights with the shinobis of the Hidden Leaf village. 
Previous Episode Recap!
The previous episode of Boruto was quite emotional for Naruto fans. Shikamaru and Ino discussed the old days and how their father sacrificed themselves and entrusted them with their duties in order to defeat ten tails Jinchuriki.
At the remembrance, Tsunade talked about how Madara Uchiha led the fourth great ninja war and how many lives were sacrificed to stop him. All the five great nations and the samurai of the land of iron fought as one so that they can defeat their enemy. The old and the new generation offered new flowers to the grave of the soldiers who sacrificed themselves in the war.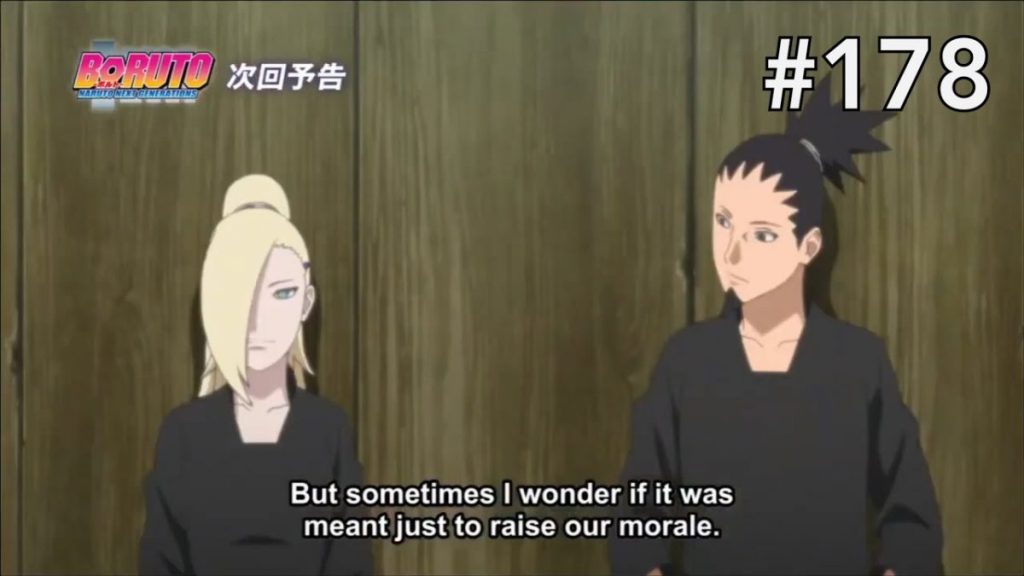 Boruto Episode 179: Release Date
The fans won't have to wait much longer as the anime will continue to release according to its weekly schedule. Boruto Episode 179 will release on Sunday, December 20, 2020. The fans can stream the latest episodes on Hulu and Crunchyroll.