June's (Elizabeth Moss) heroic or can say criminal action at the end of season 3 has dropped so many assumptions about The Handmaid's Tale Season 4. However, finally, after a year and a half, the creator spoke about June's action and what they lead to in The Handmaid's Tale Season 4. Well, it doesn't seem that it would bring any fortune in June's life. But, everything would indeed change afterward. Was June already aware of her consequences? Let's see!
The Handmaid's Tale is focused on Margaret Atwood's novel of the same name. It follows Gilead native people where women were infected by environmental pollution. It leads to a decrease in the fertility rate of women living there. However, Gilead elite people came up with an idea to use women who can conceive to normalize their current condition.
Creator Hinted What Will Happen In The Upcoming Season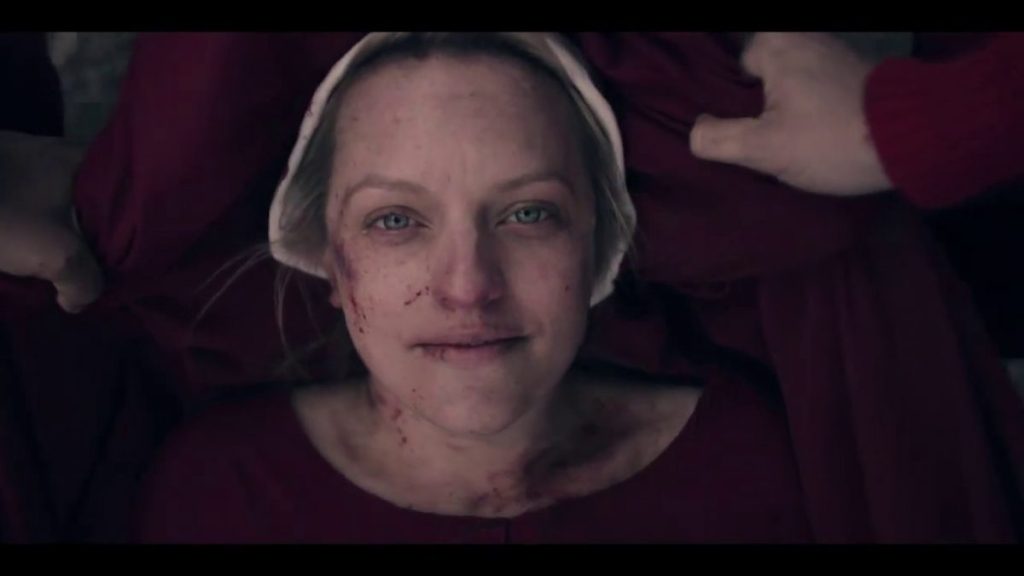 Recently, the series creator Bruce Miller revealed that if the fans look closely at Margaret Atwood's world, they'll get to know that June sending 86 children from Gilead to Canada is a crime. As June is currently living in a world where children are fewer, the ruling party controls it in their bizarre way. Now, these 86 children from Gilead's will count as 86,000. So, you can understand the position of the country. It indeed leads to war.
It's A Beginning Of Refugee Life
Bruce continued that adding those international elements was to bring the show back on its track. He said while narrating it, they forgot that the show is about refugees. Everything moved so closer to June that they forget what Atwood's trying to say in her book. The Handmaids Tale is all about international relations. Further, everyone in Canada is a refugee in their show, and they all live a refugee life.
So, it's the beginning of how refugees formed Canada. Further, he took everyone's attention to that Canada's known for a place where for the past a few decades' people from different religions or locations have been settling down. So, the show is only trying to focus on such issues.
They Will Carry Gilead With Them
However, it's thrilling to see how Emily (Alexis Bledel), Rita (Amanda Brugel), and Moira (Samira Wiley) settled with the children in the new place. But, they succeeded in freeing those children from Gilead's evil influence. However, as Aunt Lydia (Ann Dowd) said, they have carried Gilead with them as it's within them.
The Handmaid's Tale Season 4: Filming Status!
Bruce mentioned that currently, the filming for The Handmaids Tale Season 4 is still underway. Recently, they shared some pictures of the location. Further, principal photography has already been completed. And, they are looking for the possibility of The Handmaid's Tale Season 5. They already have different ideas in their mind, which they would portray in the next season.
Renewed For The Handmaid's Tale Season 5
Initially, the team was planning how to take The Handmaid's Tale to a different level. But, after this year, the creator believed that it's crucial to reconsider their thoughts, as they have already reached the peak point in their story. So, it's an excellent time to reconsider as the real world has changed a lot. And to portray that, the show has already received a renewal for The Handmaid's Tale Season 5.