The exclusive new trailer for Final Space Season 3 teased that the team will return with a bang. However, things would be quite different and unfamiliar for the squad. Final Space promised to bring back Gary Godspeed (Olan Rogers), Bolo (Keith David), Avocato (Coty Galloway), and the remaining Team Squad. The show led to a dramatic edge, which broke the Titans and Invictus's myths. Well, let's move straight to the trailer to know what's going to happen in Final Space Season 3.
Final Space follows Gary Godspeed, who bonds with the cryptic planet-ruining aliens' Mooncake in the middle of his imprisonment. However, he was unaware that the mighty telekinetic creature, Lord Commander, is searching for his new friend Mooncake. Well, Lord can go to any limit to get Mooncake's powers, which are still hidden from Gary and his friend. But, in the process of saving the universe, Gary and his friend go on a quest with an army of robots and ship's computer HUE to explore Final Space.
Final Space Season 3: New Trailer Teased The Battle Has Just To Begin
In an interview, Roger shared that Final Space Season 3 will be a more dramatic yet shockingly funnier season ever. The stakes are already high as the third season is more focused on the Team Squad's survival. The last season delve into the treasure hunt and quest to explore the galaxy better if you remember. But, this time, they have to deal with the dangerous creature of the universe.
Lord Commander Returns With More Powers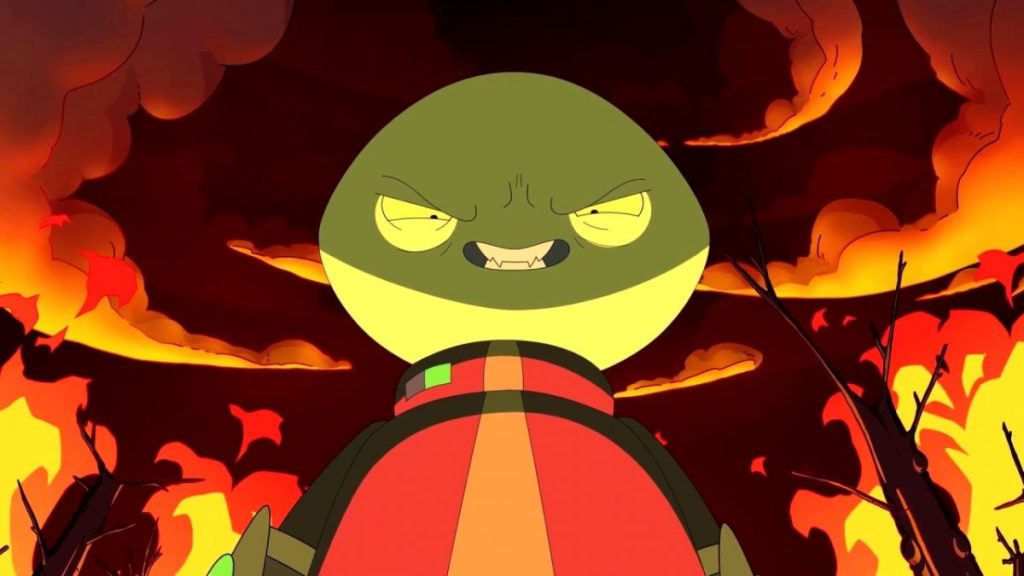 As mentioned in the trailer Lord Commander (David Tennant) has returned, and he's dangerous than ever. Further, this time Lord Commander will be the center of focus. Now he's back in his original form to invade the galaxy and captured the Mooncake's powers before Invictus could rip his soul.
The Two Main Antagonist Are Facing Each Other
Well, Lord Commander is only a dangerous threat for Team Squad. However, Invictus is the universe's threat. So, this time situation is more critical. But, in the interview, Roger stated that they tried to balance the case. However, it's thrilling to know that both the spectacular antagonists would stand in front of each other. But, currently, they are looking to portray it in a more cinematic way that they can do. As of now, the writers have only reached halfway, so we can definitely expect a great season ahead.
Final Space Season 3: Release Date
At the end of the trailer, Adult Swim mentioned the premiere of Final Space Season 3. They have indicated that Final Space Season 3 will air in 2021. Yet, they haven't mentioned any specific date. So, stay tuned to know when Final Space Season 3 will air.
Is This The Last Season?
Fortunately, there are more chapters to explore, as, in an interview, Roger mentioned that they had planned Final Space to explore six seasons. But, currently, they don't know how the current season goes as they have added plenty of elements and explored many stories in the third season. But, indeed, they are looking for solid six seasons. So, fans can relax now.