Ricky Gervais finally reunited with his best pal, German Shepherd Anti, as they return to start production on After Life Season 3. Well, the last season takes us on our knees when Tony Johnson finally decided to take the big step. But in the closing moments, everything returned to its place where it was before. Now that, the series eventually returned to play its cards for one last time. So let's hope it would bring some good omen in everyone's life.
Netflix's black comedy-drama After Life follows Tony's struggle while coping with his beloved wife's death. After his wife, Lisa, dies from breast cancer, his life turned upside-down. He planned to suicide but instead decided to live a healthy life by doing and saying whatever he wants to punish the entire world for his wife's death. Even Tony thinks that it is his superpower as nobody tries to meddle in his work.
After Life Season 3: Who Will Be In The Cast?
Last of the Summer Wine alum Kate Robbins has recently joined the comedian Ricky Gervais in the third and final season of After Life. But, details of Kate's role have yet to unveil. However, Kate quickly shared that she's so pleased to join the cast of After Life in her recent post. Well, Kate is also known for her work in Crossroads, Citizen Khan, and Holby City. However, Kate found her fame in her single album More Than In Love which hits the screen in the 80s.
Who Will Return?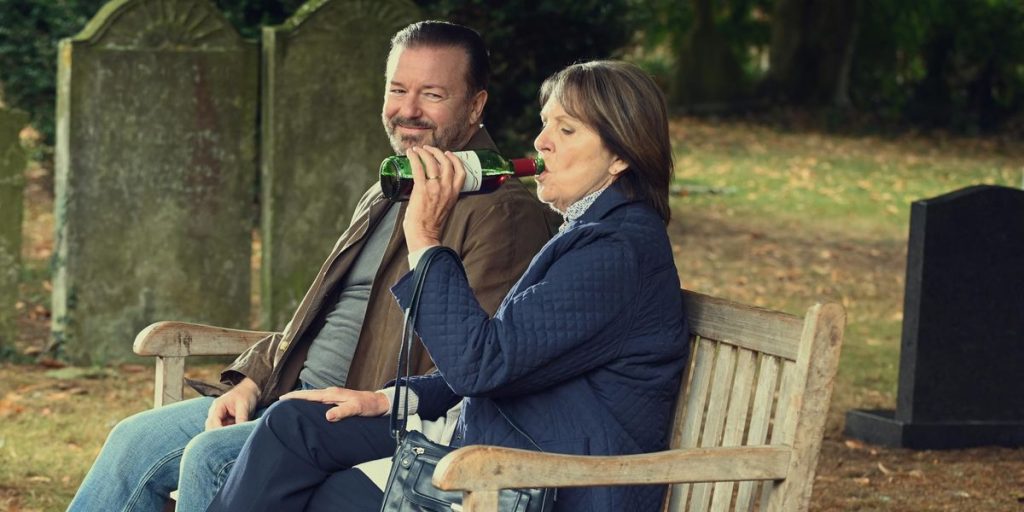 Besides her, the main cast members would indeed return to reprise their roles one last time. These include onscreen husband and wife Ricky Gervais as Tony and Kerry Godliman as Lisa Johnson. Though Lisa died at the beginning of the show yet, she would return as Tony's memories before her demise.
Other cast members include Joe Wilkinson as Pat and Mandeep Dhillon as Sandy. Roisin Conaty as Daphne/ Roxy and Penelope Wilton as Anne will also return. As well as Jo Hartley as June will return with Ashley Jensen as Emma. Tony Way as Lenny and Tom Basden as Matt Braden will also return.
After Life Season 3: Has Production Begun For The Next Run?
Last weekend comedian Ricky announced that production would begin this week, and soon he delighted his fans by sharing a first behind-the-scenes picture. As you can see, Ricky's finally in his signature green jacket while proudly holding the clapperboard of the first take with a huge smile. Back in May, Ricky mocked that it's daunting to write the next season while teasing the end of his series journey.
Ricky said while creating a show. You put everything into making it the best show ever. "You burn bridges" and then work on every bit to make it worth watching. However, it's great that he returned with the following season. Meanwhile, Kate shared she had fun shooting her first day on the set.
After Life Season 3: When Will It Return?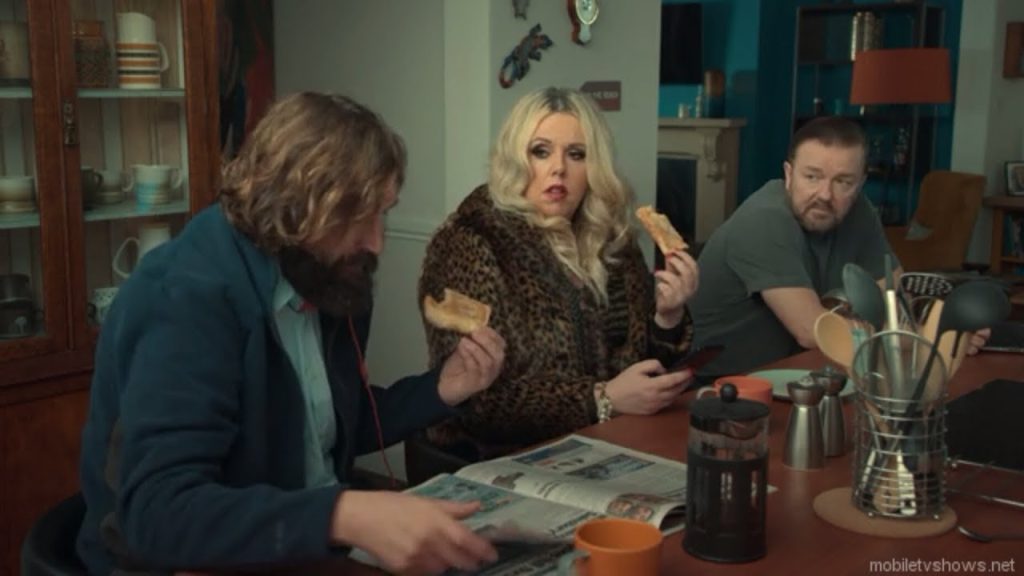 After Life Season 3's filming has just started, so we can't expect that the series would return to its usual summer lineup. But if the production goes smoothly without any setbacks due to the ongoing pandemic, then the third season could return this fall.