While the cast and crew are still celebrating their return on set, the cast addition might bring more complications to the characters' life in New Amsterdam Season 4. Well, the new character is finally onboard. But the casting news hints that this new cast means many permanent characters would take their leave.
The last season saw Max dealing with several different challenges while trying to fix the hospital image. But somehow, new challenges helped Max and Helen to build a strong bond. Now let's see how this new character would bring chaos to the couple's life.
New Amsterdam Season 4: Has Production Begun Yet?
Within a week after the third season dropped its finale, the series star Ryan Eggold confirmed that the fourth season's filming would begin soon. Well, it's pretty interesting to note that New Amsterdam was one of those shows which received plenty of setbacks due to the pandemic and started filming in the past year. But now, it is one of those shows that started filming earlier than imagined. Soon in early July, Ryan shared the snap from the first day of filming with the caption "First day of school S4 Day 1."
New Amsterdam Season 4: New Addition In Cast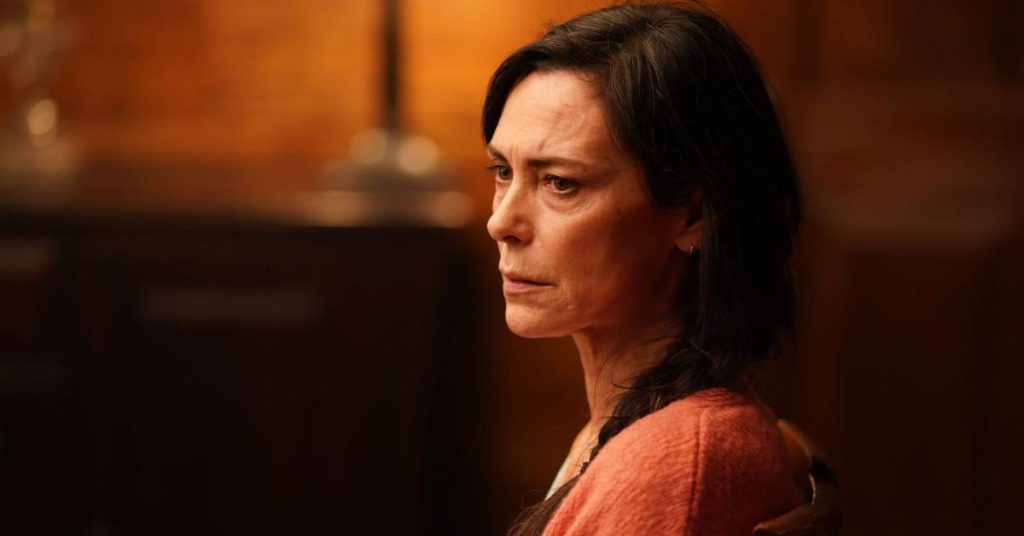 The last season saw Anupam Kher's Dr. Vijay Kapoor's mournful departure alongside Daniel Dae Kim's Dr. Cassian Shin. However, this new joining could be a big game-changer. Recently, the news came out that ABC's Big Sky star Michelle Forbes will join the cast as Dr. Veronica Fuentes, fearless and consistent in her goals, joins New Amsterdam to re-establish the hospital as it's failing. So Dr. Veronica will begin her time with cleaning the inept board to reverse the hospital's downward trend.
Well, the third season's finale saw many characters' fate in jeopardy, and now Dr. Veronica's arrival will bring more trouble in the hospital. But it is safe to say that Ryan Eggold will return as Dr. Max Goodwin. Besides, Freema Agyeman as Dr. Helen Sharpe will return despite having some loose ends to deal with in the U.K. However, Janet Montgomery's Dr. Lauren Bloom crossed some lines in the last season. Thus, her return is a big question now. Besides her, Tyler Labine as Dr. Iggy and Jocko Sims as Dr. Floyd Reynods will return as well.
New Amsterdam Season 4: BTS Teased Sharpwin Moments
The finale teased a new beginning in Helen and Max's life. However, the pandemic cut short the last season, and now the behind-the-scene image teased that it would continue from where it left off. Recently, the showrunner David Schulner shared his picture from the set at four in the morning. Howbeit at first, it didn't appear that he's given an excellent appetizer to calm fans' cravings.
But while closely looking at the image, the background setting appeared as Helen's bedroom, which hints at Helen and Max's romantic moment. Thus the first few episodes will dive deeper into Helen and Max's relationship as finally, the couple decided to stay together. However, it doesn't look like it would last long, as Dr. Veronica's entry might put a halt to their romance. That later bring chaos in Max and his some trustworthy doctors' life.
New Amsterdam Season 4: When Will It Return?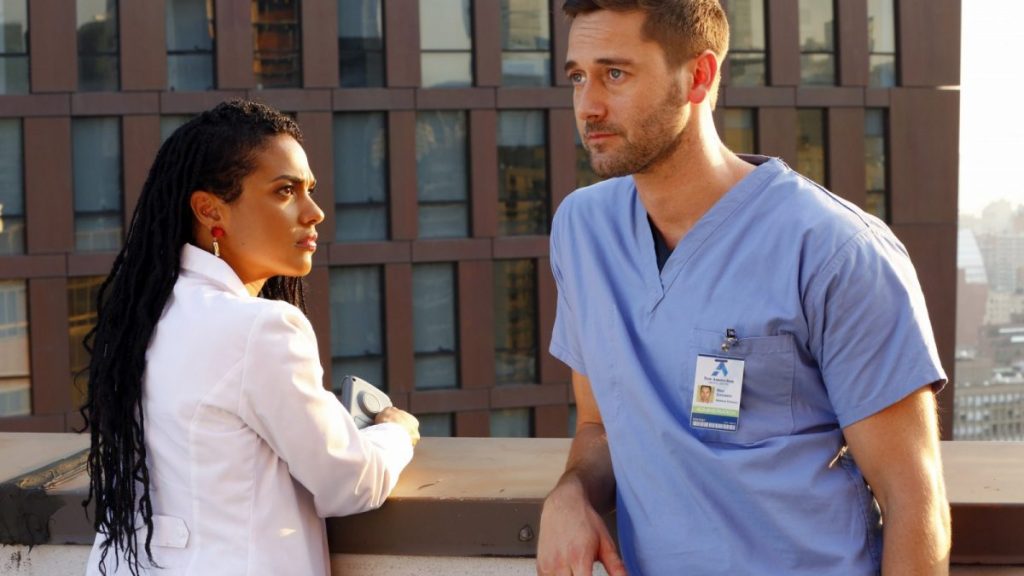 It has only been a few months since the series dropped its finale. However, you don't have to wait for longer to watch new episodes. New Amsterdam Season 4 will air soon on Tuesday, September 21, 2021, at 10 pm ET only on NBC. However, if you wish to re-watch the first three seasons in due time, you can catch them on Peacock.