The ninth installment of Chicago Fire ended with a major cliffhanger. It is yet to be revealed as to how many characters survived the ninth season finale and will reappear in Chicago Fire Season 10. Lately, Taylor Kinner has dropped some hints on his character. A new question also popped up that suggested the return of Serinda Swan's character. So, who else will return, and when will the new season hit NBC? Here are all the latest details.
Chicago Fire is an American action drama TV series. Michael Brandt and Derek Haas created the show, whereas Dick Wolf served as its executive producer. Its inaugural season came out on October 12, 2012. Since then, NBC has released a total of nine installments of this series. The ninth season recently concluded on May 26, 2021, and it is already set to return next month with its tenth installment.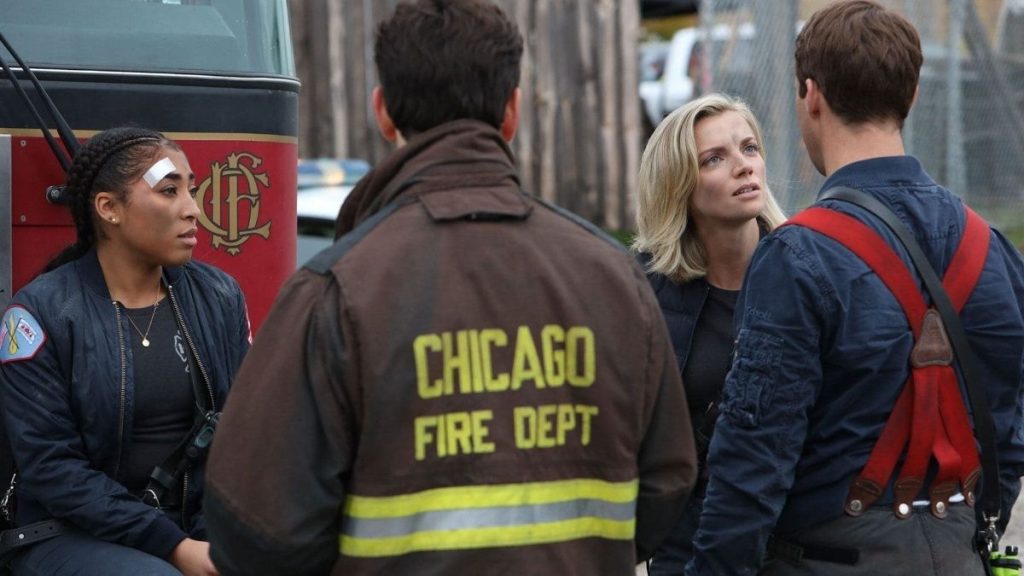 Chicago Fire Season 10: What Will Happen?
In the ending moments of the ninth season, the viewers saw the squad receiving a late-night call. It was about an overturned boat, and a person got trapped inside. The team rushed to the scene and successfully got the guy, only to found out that their only exit is blocked. Meanwhile, the rescue team realized they are out of oxygen. The show ended as Severide and others were trying to find another way out.
Now, the first episode of Chicago Fire Season 10 will pick up from the exact same moment. It will finally reveal the fate of the members of Squad 3. The premiere episode will reveal whether they will be able to emerge out of this dangerous situation or not. In the past, a lot of major characters have met their unfortunate demise. So, it won't be a surprise if one of the members of Squad 3 will sacrifice themselves to save the rest of them.
Will Taylor Kinney Return?
Earlier, there were speculations that Taylor Kinney's Lieutenant Kelly Severide would not survive the ninth season's cliffhanger finale as his contract ended along with the ninth season. So far, any words on the renewal of his contract haven't come out. Therefore, the fans thought he might not return. But it doesn't seem to be the case now.
A few days back, Taylor Kinney posted a picture on his Instagram handle that is indicating that there is more to a story of Kelly Severide. In this picture, he can be seen alongside other members of Squad 3. So, the chances are great that he will survive the disastrous situation and return to Chicago Fire Season 10. Also, Serina Swan showed her interest in making a comeback to the show to stir up the life of Severide. So, there is a possibility of her return as well. 
Chicago Fire Season 10: Release Date
The fans won't have to wait for very long as the new season of this action drama series will hit the TV screens in less than four weeks. Chicago Fire Season 10 is all set to release on Wednesday, September 22, 2021, on NBC. This will be the day when everyone gets to know the fate of Kelly Severide and the rest of Squad 3.