ABC has announced that The Good Doctor Season 5 will return with some new faces after Antonia Thomas left the show in the finale. But the new faces will come with unique stories to explore, which might create some challenges for the team.
Based on the 2013's K-drama of the same name, it follows a young autistic surgeon, Shaun Murphy, who joined San Jose St. Bonaventure Hospital to start a new life. Now that the couple Shaun and Lea has taken a step forward in their relationship, let's see what happens next in their life.
The Good Doctor Season 5: Adds New Faces In The Team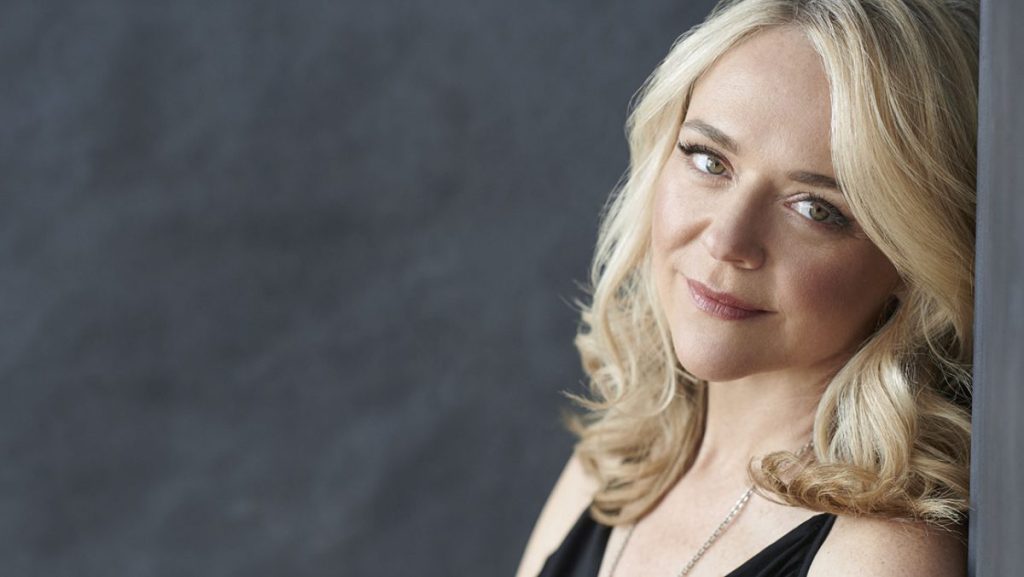 Recently, Deadline reported that Tony winner Rachel Bay Jones has joined the medical drama for a major recurring role. However, Rachel's character details are yet to reveal. Rachel is best known for her work as Heidi Hansen in Dear Evan Hansen, for which she won the Tony award. Her other Broadway credits include Hair, Pippin, and Women on the Verge of a Nervous Breakdown. While on TV, Rachel's works include Amazon's Panic, CBS' The United States of Al, and Paramount+'s Why Women Kill.
Other than her, three new faces will join as the series regulars for the next run. Noah Galvin, who appeared in a recurring role in season 4, has been upped as series regulars for the next run. Galvin will play Dr. Asher Wolke, a new surgical resident. Besides him, Bria Samoné Henderson as Dr. Jordan Allen will return as series regulars who played a recurring role in the last season. In addition, Osvaldo Benavides as Dr. Mateo Rendón Osma, who appeared as the guest star in the finale, has upped as series regulars.
Who Will Return?
The series regular Antonia Thomas, who played Dr. Claire Browne, will not return for the next season as she joined the local hospital in Guatemala to help the less fortunate with needed medical care. However, despite her departure, the other main cast will indeed return. These include Freddie Highmore as Dr. Shaun Murphy, Paige Spara as Lea Dilallo, and Richard Schiff as Dr. Aaron Glassman.
In addition, Fiona Gubelmann as Dr. Morgan Reznick will return with Will Yun Lee as Dr. Alex Park. In addition, Hill Harper as Dr. Marcus Andrews and Christina Chang as Dr. Audrey Lim will also return.
The Good Doctor Season 5: Finale Teased How Things Will Unfold
The last season explored the complications Shaun and Lea faced in their relationship. Finally, after confessing their true feelings for each other, they discover that Lea was pregnant and decided to keep that baby. Sadly, a complication arose, and they lost their baby. But fortunately, a trip to Guatemala helped them deal with their loss, and it even worked as they got engaged at the end of the season. But this beginning comes with great responsibility. Is the couple prepared for it?
Meanwhile, Park and Morgan realized their feelings and later confessed them to each other. While Lim and Dr. Rendon started a long-distance relationship, Lim is still unaware of Dr. Rendon's mysterious personality. Well, he has been hiding a lot from Lim, which might create trouble in their relationship. Moreover, Park started dating one of the pediatric residents before leaving for the trip. So now Park has to face her before coming into a relationship with Morgan.
The Good Doctor Season 5: When Will It Return?
Finally, the wait for the fifth season is about to over. Recently the network announced that The Good Doctor Season 5 would return to its fall lineup earlier than expected. Although the pandemic delayed many series, ABC confirmed that The Good Doctor would air on September 27, 2021, at 10 pm ET. Till then, stay tuned with us for more details.