The fifth season of Rick and Morty is yet to conclude, and the theories about Rick and Morty Season 6 have already started surfacing online. This year, the show faced its fair share of ups and downs. But it won't affect the sci-fi journey of the lead duo as they're preparing to bounce back even stronger. Not just that, the voice actress of Summer recently revealed a lot of important stuff about the forthcoming season of this animated show. So, what is it, and when will the new season come out? Here are all the latest details.
Rick and Morty is an American sci-fi sitcom adult animated TV series. Justin Roiland and Dan Harmon created this show for AdultSwim, Cartoon Network's nighttime programming block. The animated show made its debut back on December 2, 2013. At present, the series is airing its fifth season that will conclude on September 5, 2021, after running for ten episodes.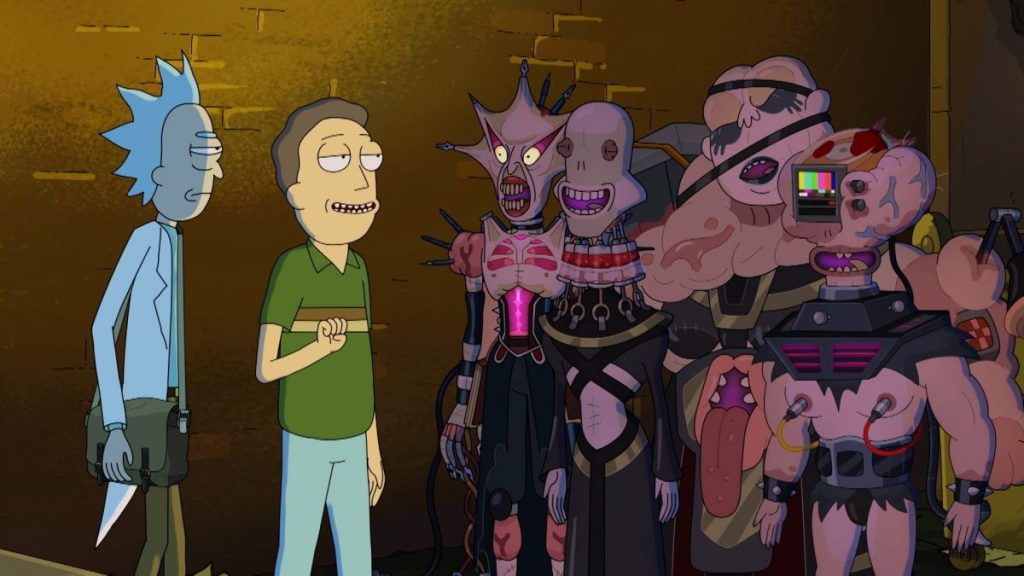 Rick And Morty Season 6: Renewal & Production Status!
Back in May 2018, the network renewed the show for a total of 70 more episodes over unspecified seasons. After the completion of the fifth season, the show will run for fifty more episodes. If it continues to have ten episodes per season, then there will be a total of ten seasons. Therefore, fans don't have to worry about its renewal status.
Also, the great thing is that the writing team is currently working on Rick and Morty Season 6. They will finish it very soon and then begin working on the seventh installment of the series. Grammer Spencer confirmed this news during her interview with Inverse. As of now, the sixth season is still in development, but its production will likely begin very soon. 
Grammer Spencer On Evil Summer
Inverse recently had an Insta live session with the voice actress of Summer, Grammer Spencer. During the chat, Grammer talked about the possibility of an evil Summer. The fans have already seen evil Morty, and now they won't mind seeing Summer becoming the antagonist of the series.
According to her, the viewers will see a lot more episodes that will involve the family. She said, "It was enjoyable because to be more in charge and more like Rick in several ways, which to me seems like a very logical progression for Summer. I can't wait until she begins messing things up more."
If Rick and Morty Season 6 features an evil Summer, then she will probably be like Rick, who is always causing problems. However, by the end of the interview, Grammer also confirmed that at present evil Summer is only theoretical, and there is no confirmation about her appearance.
Rick And Morty Season 6: Release Date
There is a gap of two years between the release date of all five seasons of this animated series. But this tradition will likely break as the sixth season is expected to premiere a bit early. If the production of Rick and Morty Season 6 won't face any delay, then the show will likely hit the screens by the end of 2022. Till then stay tuned with us for more updates.