Evil Season 2 is finally coming back from a break this week. And it will start experimenting with things right after coming back. The title of Evil Season 2 Episode 7 is "S is for Silence." Also, the forthcoming episode of this supernatural drama will likely come without any dialogue. The team will visit the Sacred Trinity monastery. This is a place where nobody has spoken a word for the last 130 years. As a result, Kristen, David, and Ben have to stay silent as well.
They are here to investigate and find information about Father Thomas's body, who died one year ago. The fans are very excited to see the new episode of the series after more than a month. The fact that it will come in a different way makes it even more exciting. So, when will the new episode come out? Here are all the latest details.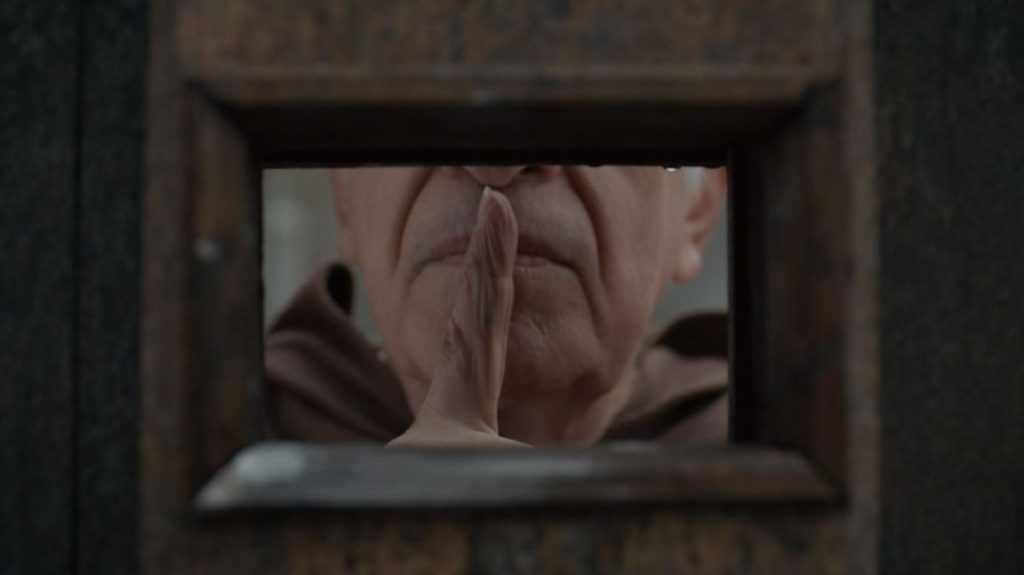 Evil Season 2 Episode 7: Plot Details!
The sneak peek of the forthcoming episode of the supernatural drama is out. And it is revealing that Ben, Mike, and Kristen will visit the Sacred Trinity Monastery. This place is 130 years old, and now word has been spoken here since its inception. Also, no electronic devices or cellphones are allowed inside the monastery. They are here because the monks heard the sound of humming inside the tomb of Father Thomas. 
Evil Season 2 Episode 7 will feature the supernatural experts who will try to find whether the body of Father Thomas is truly incorruptible or not. However, the only challenge is that they can't speak inside the monastery even if they are in danger. So, fans can expect to see a unique episode that will come without any dialogues but with a lot of supernatural elements. 
Previous Episode Recap!
In the sixth episode of Evil Season 2, the viewers saw Jim Turley, who is a police officer, chasing a car. He asked the driver to show her hands, but when she reached out her hand, he shot her. The matter became more complex than it looks because the victim was a Black woman and Turley is a white cop.
Turley blamed everything on an evil spirit. As a result, Ben, Mike, and Kristen arrived on the scene to investigate and find out the reality. The second half of this episode also dealt with Kristen's guilt of killing Orson Leroux and Shakir's hallucinations.
Evil Season 2 Episode 7: Release Date
Only two more days, and then fans will finally witness the return of their favorite supernatural drama. Evil Season 2 Episode 7 will release on Sunday, August 29, 2021, on Paramount+ at 3 AM ET. So, don't miss it.