Spanish crime drama Money Heist is coming to its end journey where The Professor and his gang's larceny will put to an end in Money Heist Season 5. Created by Álex Pina, the series follows a mysterious man known as The Professor who recruits a group of people to carry out an ambitious robbery plan in different cities using a code name. Soon the series has garnered an enormous fanbase, including a series of awards.
However, the last season raised the stakes high when The Professor was caught off-guard. Now the question is, will he survive? Well, the recent trailer hints at the return of major characters, including The Professor's faith. However, it doesn't look like he could manage in the trap for so long, especially when he encounters someone who can match his intelligence. So let's see what happens next.
Money Heist Season 5: Who Will Be In The Cast?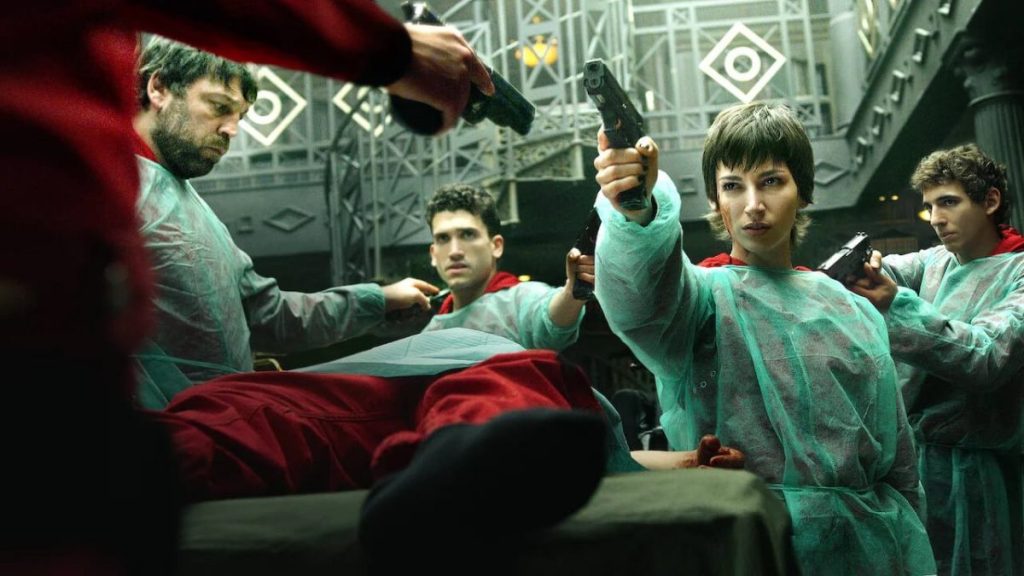 In August 2020, the news came off that Sense8 alum Miguel Ángel Silvestre will join the fifth run. Although his role is yet to reveal, Álex Pina confirmed that Miguel would appear as a new villain. Álex said that they always try to bring intelligent, charismatic, and brilliant opponents who match Professor's intelligence. Further, Patrick Criado and José Manuel Seda will also join the team. However, their roles have been kept under tight wrap.
Álvaro Morte as The Professor, Úrsula Corberó as Tokyo, Itziar Ituño as Raquel Murillo aka Lisbon will return. Pedro Alonso as Berline, Miguel Herrán as Rio, Jaime Lorente as Denver, and Esther Arce as Arturo Román will also return. Besi des, Darko Perić as Helsinki will join Hovik Keuchkerian as Bogotá. Rodrigo de la Serna as The Engineer will return with Najwa Nimri as Alice Sierra and Luka Peroš as Marseille. Belén Cuesta as Julia will join Fernando Cayo as Colonel Luis Tamaya.
Money Heist Season 5: Trailer Teases What To Expect?
In the last season finale, The Professor was caught red-handed after Sierra finds his hideout. However, Lisbon safely enters the bank while the gang was still trying to melt down the gold into small balls in the bank's basement. Now the biggest question that arrives here is how the team will find their escape without The Professor. Well, the promo hints at the looming war between the gang and the cops.
The gang will find it challenging to deal with the situation, especially when The Professor has no escape plan. Further, the Professor accidentally gives his team's location to the cops while trying to contact them. Now, the entire gang is in trouble. Now they have to take quick actions to survive, fuelled with more weapons and desperation of seeking a perfect plan. However, surrender isn't an option teasing an epic war ahead without the Professor's help.
Money Heist Season 5: Release Soon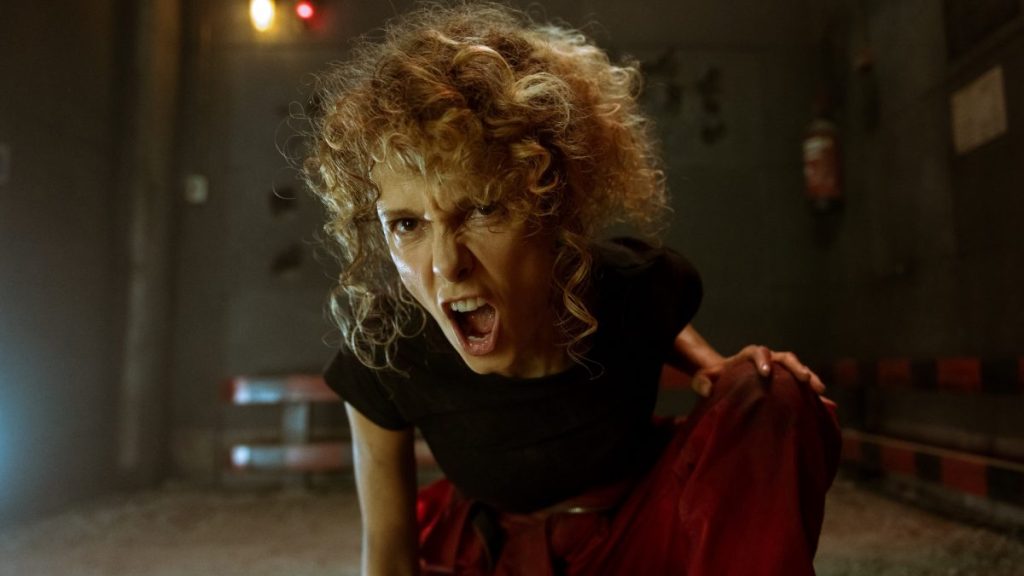 Finally, on May 24, the streamer confirmed that Money Heist Season 5 will return this fall, but once again, it will air in two parts. The first volume of the fifth season will start airing on September 3, 2021, on Netflix. Money Heist Season 5 Volume 1 will consist of five episodes. While Money Heist Season 5 Volume 2 will consist of the remaining five episodes, which will air on December 3, 2021. Till then stay tuned with us for more updates.