9-1-1 Season 5 is days away from the premiere on Fox. And the avid fans of the series have been eagerly waiting for the show to return. Finally, the series is returning for another season with an even more twisted plotline. Things are bound to get complicated for the first responders of the 118th unit. The city of LA will face a new crisis following a total blackout in the city.
The upcoming season's premiere episode will show the aftermath of the blackout with Athena and the LAFD at the center of it all. After that, fans can expect to see an exciting season of 9-1-1 filled with action and a dark storyline. So keep reading to know about the latest revelations about 9-1-1 Season 5.
The show was renewed for a season 5 by Fox in May 2021. Actress Angela Bassett celebrated the renewal news on Twitter. 9-1-1 Season 5 began production in July 2021. The production is currently underway and is scheduled to finish in Match 2022. However, the show will start to premiere in September.
Season 5: What To Expect?
The upcoming season is set to bring new challenges for Athena Grant Nash and the LAFD Station 118. A recent crisis will arise for the city of LA as the season begins with a blackout. The power gets down, keeping all essential services are at bay, and the city is in chaos. It has been revealed that the blackout emergency will last not only for one or two but the first three episodes of 9-1-1 season 5.
The premiere episode is titled "Panic." Emergencies will be at peak for the 118th unit, as the city faces crucial ransomware threats. The premiere episode will see a medevac helicopter getting crashed on a hospital. Also, the city of LA will face a failure of an air-traffic control tower. Meanwhile, Athena will have to go through her traumatic memories again as her attacker goes on trial. The realtor serial rapist will be undergoing trial after Athena caught him in season 3. It looks like the upcoming season will be challenging and dark for Athena's character.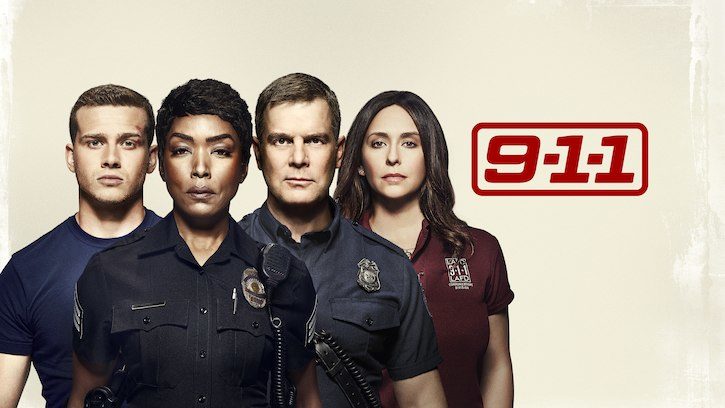 9-1-1 Season 5 will also feature Maddie's struggle with postpartum depression. Moreover, her battle will lead to more complications for her in the next season. Also, Albert Han will be seen on the journey of being a firefighter in season 5. The upcoming season will also feature a crossover episode with its spin-off series in 2022.
Who Will Return Next Season?
Angela Bassett will reprise her role as LAPD patrol sergeant Athena Grant-Nash. Basset will be joined by Peter Krause, Rockmond Dunbar, Corinne Massiah, Oliver Stark, and Kenneth Choi. Additionally, Marcanthonee Jon Reis, Jennifer Love Hewett, John Harlan Kim, and Aisha Hinds. Finally, Ruan Guzman and Gavin McHugh will also return for 9-1-1 season 5.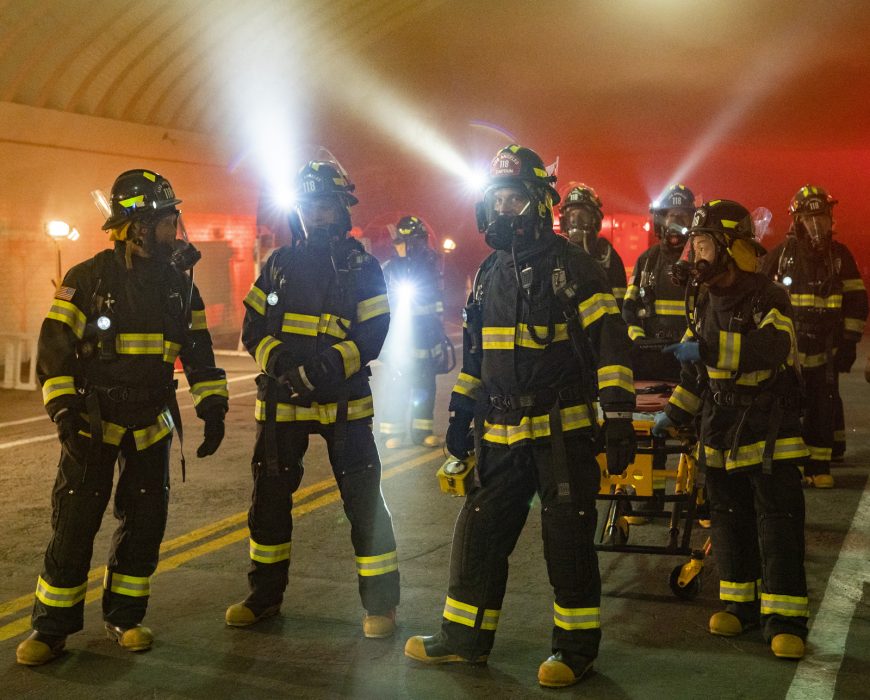 9-1-1 Season 5: Premiere Date
Fox is all set to release 9-1-1 Season 5 on September 20, 2021, with the premiere episode "Panic." Each new episode will be aired weekly on Mondays at 8 p.m. ET on Fox. Season 5 will also be available to stream on YouTub TV, Hulu, and FuboTV. So don't miss it.