As the premiere of Chicago PD Season 9 nears, the excitement levels keep rising for the fans. Recently, NBC revealed the newest cast pictures of Chicago PD. Luckily for the fans, Marina Squerciati is seen in the images. Last season ended on the big cliffhanger, keeping Kim Burgess' life at bay. The fans have been wondering since the season 8 finale if Burgess survives.
Also, star Jesse Lee Soffer teased what fans will witness ahead during Chicago PD's upcoming season. There's a big storm coming for Voight and Upton in the next run. So here are all the newest details regarding season 10 of Chicago PD.
Marina Squerciati In NBC's Latest Cast Image
Squerciati was not seen in the first look photos of Season 9. However, the newest cast picture features her at the front and center. Her presence might be the clue that we will see her return for Chicago PD Season 9. Last season ended up on a cliffhanger, leaving Burgress battling for her life after being shot twice in the stomach. Since then, fans have been curious if she will be a part of the upcoming season. Moreover, Squerciati appeared right next to Patrick Flueger, which is undoubtedly a promising sign. Here is the newest image that NBC shared with the fans just a week ahead of season 9.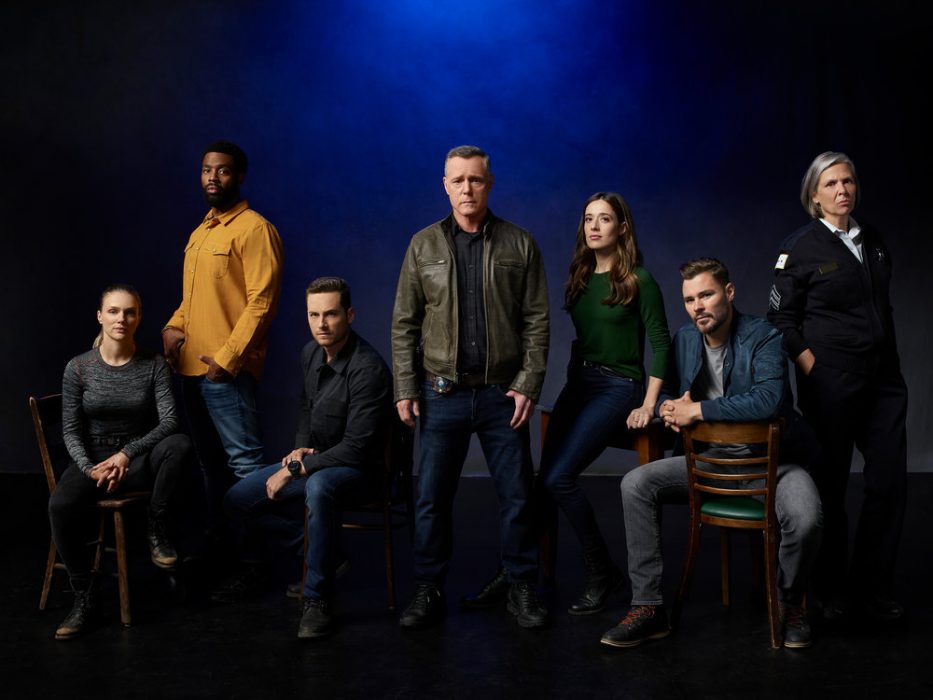 Season 9: What Will Happen?
After a heart-wrenching last season, Chicago PD season 9 is sure to bring some bitter confrontations for Upton and Voight. Previously, we saw both ending up getting blood on their hands while interrogating an accused. Then, we see them covering up the situation by dumping the body. However, Jay Halstead is unaware of Upton's action, and she suddenly proposes to him for marriage. 
Recently, Jesse Lee Soffer opened up about what to expect from season 9. Talking about Halstead, he says that Jay is a detective. So sooner or later, Jay will find out something is wrong with Upton. Moreover, Jesse added that it would take a few episodes before he gets really suspicious. So it might take a while before Upton's big secret will be out front of Jay.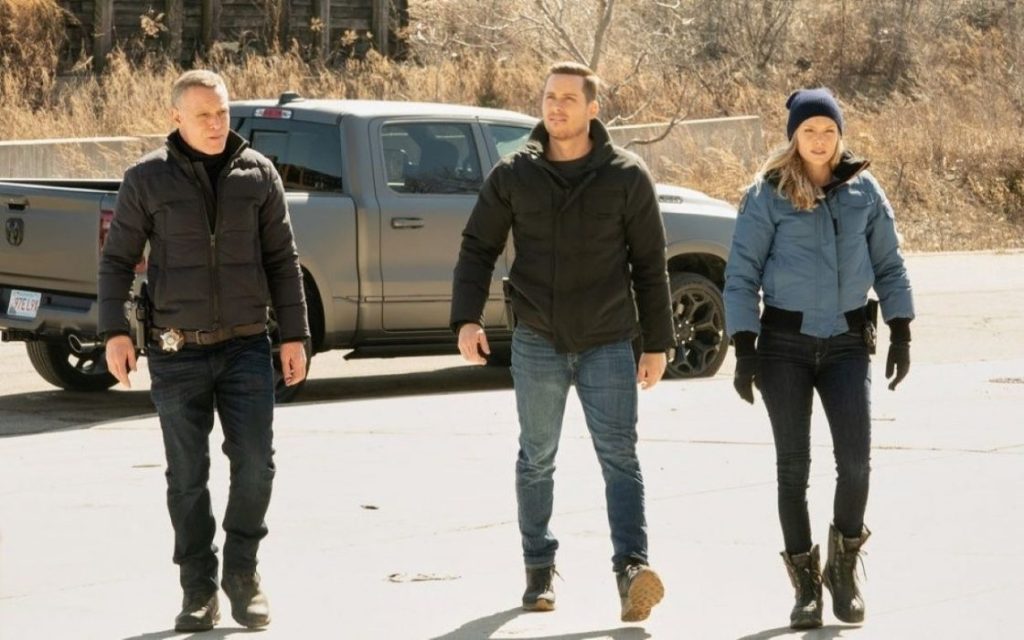 Further, talking about Halstead's reaction when he finds out about Upton's secret, Jesse shared that things are transitional, and so are people. He added that Jay might fall off from the straight and narrow path, as we have seen earlier in the show. Further, Jay has hidden things from Voight and covered them up.
For Upton, she would be feeling guilty about what happened at the end of last season. Fans will see how that turns out for Voight and Upton during Chicago PD Season 9. But it looks like more distrust will prevail between Jay, Upton, and Voight when the curtains fall. It's a massive secret that Upton has kept from Jay and will surely steer some drama when the truth surfaces during Season 9 of Chicago PD.
Chicago PD Season 9: Release Date
NBC will exclusively premiere Chicago PD Season 9 on September 22, 2021. The show will be aired at 10 pm, with each episode aired weekly. Season 9 will also be available on streaming services like YouTube TV, Hulu, FuboTV, and Peacock. Additionally, NBC will premiere the new season as a part of "One Chicago Wednesday," where all three shows under the Chicago Franchise will premiere the same day.