The title of Boruto Episode 216 is "Sacrifice." Naruto, Sasuke, and Boruto are up against their biggest threat so far. They are fighting Jigen, who is now transformed into Isshiki Otsutsuki. The latter already defeated Kashin Koji, the clone of Jiraiya. Moreover, Boruto will use his Karma to transport Isshiki, Naruto, Sasuke, and himself to another dimension. He made this decision so that Jigen wouldn't be able to destroy the Hidden Leaf Village.
Fans of the popular anime are pretty close to see one of the best showdowns of this series. When this fight happened in the manga, it broke the internet, and now the same can be expected from the anime series as well. So, when will the ultimate showdown between Isshiki and the shinobis of Leaf village begin? Here are all the latest details.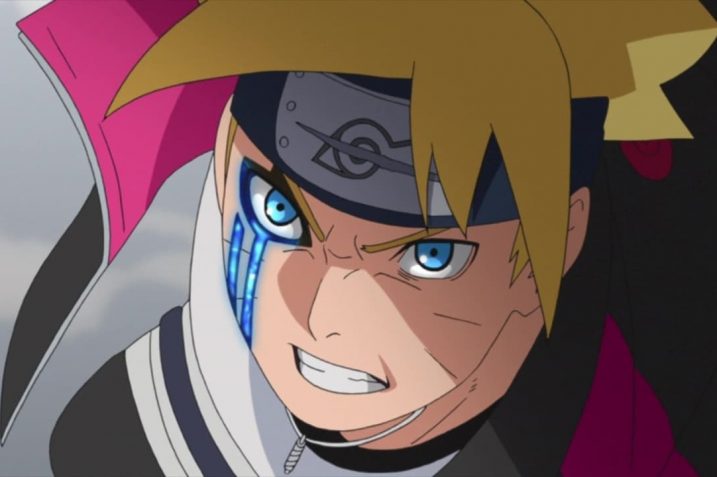 Boruto Episode 216: Preview & Plot Details
The preview of the upcoming episode reveals that neither Boruto nor Sasuke or Naruto has any idea where they are. Boruto only tells them that he thinks if he can use his Karma, then he will transport them to another dimension. Besides, Naruto replies that Boruto got that "Act first, think later" attitude from him. Meanwhile, Amado will discuss their next move along with Kawaki, Katasuke, and Shikamaru at the Hidden Leaf village. 
Boruto Episode 216 will feature an all-out battle. Naruto, Sasuke, and Boruto will use all of their strength to fight Isshiki. However, the ending moments of the preview hinted that Boruto is holding the pointed side of Kunai at his neck, and the title of the episode is sacrifice. So, the fans can expect to see something really unexpected in the forthcoming episode. Also, this is the same battle, where Naruto will use his most powerful form, which will come at the cost of one of his closest friends.
Previous Episode Recap
In Episode 215 of Boruto, the viewers saw an intense battle between Kashin Koji and Isshiki. The latter used Kawaki's Karma to revive and host the body of Jigen. Right after that, Isshiki realized that he needed to kill Koji first before doing anything. Isshiki summoned a glass of red wine and a topcoat and asked Koji to say his last words. Kashin Koji whispered something. However, Isshiki didn't hear it, and hence he went closer only to hear "Summoning Jutsu." A giant toad appeared and almost swallowed Isshiki, but the latter managed to teleport at the right time.
Meanwhile, at the village, Naruto told Boruto to stay away from the fighting as Isshiki is like he has ever seen before. The Seventh Hokage ordered everyone to evacuate and revealed that only he and Sasuke would fight Isshiki. Naruto also reminded Boruto about what happened when he lost control of his Karma. Later, Naruto and Shikamaru decided to put Kawaki in a room where even a Byakugan couldn't reach.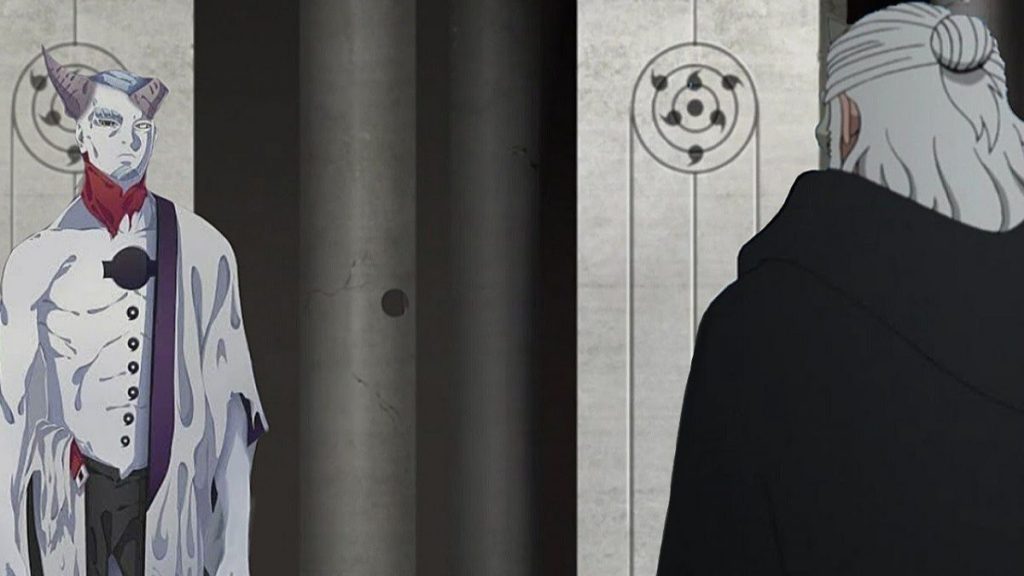 Boruto Episode 216: Release Date
Fans have been waiting to see a fight between Isshiki and Naruto for a really long time. Fortunately, the fight will finally begin in the next episode. Boruto Episode 216 is all set to hit the screens on Sunday, September 19, 2021 and will be available to watch online on Crunchyroll and Funimation.