Fans are well aware that Netflix has renewed Cobra Kai Season 5 ahead of the fourth season's premiere. And recently, creator Jon Hurwitz confirmed that the franchise is already planning towards the ending of the fifth season. So, of course, fans would be excited to know that the writing for season 5 is already underway.
Cobra Kai has been a very successful show for Netflix since the show transferred from Youtube Red. Moreover, the show's creators also suggested that several Karate Kid and Cobra Kai spin-offs are already being planned for the future. Season 4 of Cobra Kai will premiere in December, and it will be exciting to know how things build-up for the fifth season. Meanwhile, the filming for Cobra Kai Season 5 is expected to begin during the Autumn of this year. Keep reading further to know all the latest details about Season 5 of Cobra Kai.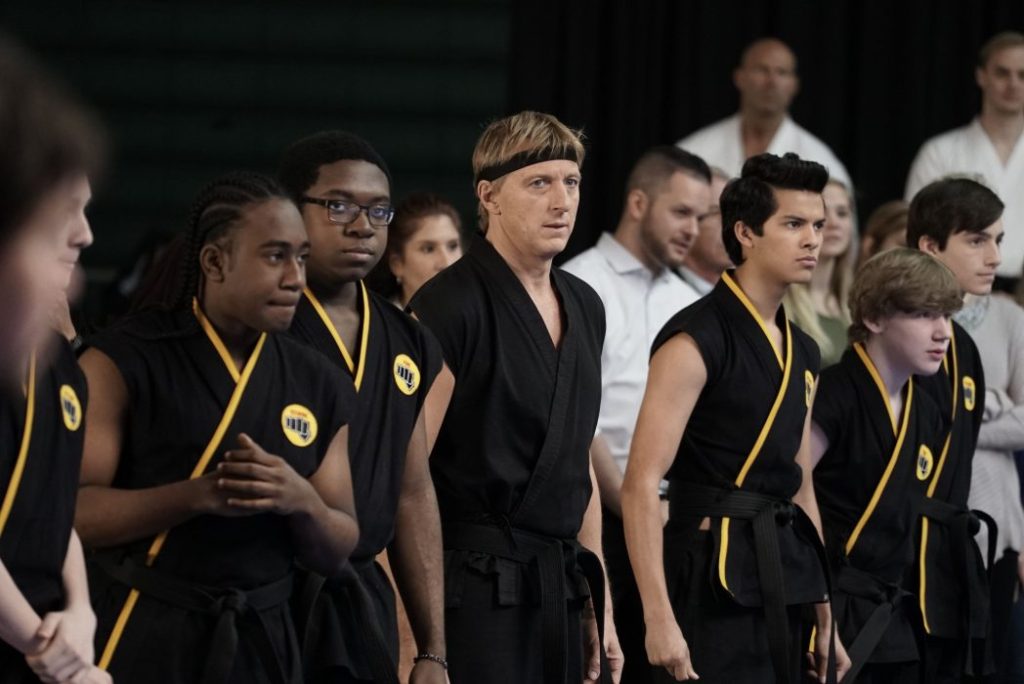 Co-Creator Jon Hurwitz Spills Updates
Recently, Jon revealed some major details about Cobra Kai Season 5 while answering a fan's concern on Twitter. As Cobra Kai has achieved a multi-generational fanbase and a wide range of viewers, it is natural for Netflix to continue with more seasons of Cobra Kai. Moreover, the inexpensive production cost for Cobra Kai makes it suitable for the long run. However, sometimes, the quality seems to go down when the series is extended to further seasons. Moreover, fans would not like their favorite Karate Kid spin-off series to disappoint them. And recently, a fan tweeted these concerns to the co-creator. 
Responding to the fan, Jon informed that they are a long way ahead in planning for season 5. Also, the scripts and outlines for next season are written. The co-creator also stated that the team is writing towards the endgame and expects the story to stretch beyond season 5. The Karate Kid fam will be thrilled to know that they can expect a few more seasons after the fifth season comes.
At the end of the third season, we saw age-old arch enemies Johnny and Daniel unite to defeat Jon Kreese's dojo, "Cobra Kai." Also, the upcoming season will reprise Terry Silver from The Karate Kid III. So, fans need to see the happenings of next season to get a fair idea of what to expect from Cobra Kai Season 5. Considering new character additions in previous seasons, we hope a famous Karate Kid character might debut in Cobra Kai season 5.
Karate Kid/Cobra Kai Spin-off Ideas Being Discussed
During a Q&A session yesterday, Jon Hurwitz shed some light about the future of Cobra kai when a fan asked about a prequel or a spin-off. Jon tweeted that the franchise is brain-storming around the ideas for several Karate Kid/ Cobra Kai spin-offs. Further, he added that some ideas have progressed beyond others and would not want to spoil anything beyond the details he shared.
Cobra Kai Season 5: When Will Next Season Release?
The newest season 4 of Cobra Kai will arrive in December this year. And the production for season 5 will start by Autumn. Therefore, we can expect Cobra Kai Season 5 to premiere by Fall 2022. And for more updates, stay tuned with us.