NCIS Season 19 Episode 1 will pick up from where the police-crime drama left in the previous season. The fans have been eager to know what happens next when NCIS returns. In the last season, we saw Leroy Gibbs almost losing his life in a boat explosion. The mystery has been unsolved since the previous season's cliffhanger. And fans have been eager to find out about Gibbs' fate. So will Gibbs appear in the premiere episode of season 19? Keep reading to find out.
NCIS Season 19 Episode 1 Precap: What To Expect?
The title for the premiere episode of Season 19 is "Blood In the Water."The NCIS team is in a tough spot as they try to find their boss Gibbs. He went missing after his boat blows up into pieces. The promo of NCIS Season 19 teases that Episode 1 will focus on the urgency to find Gibbs. Further, the promo teases his body floating in the driver. 
The team is under a great deal of pressure to find Gibbs because he is like their family. However, as the clock ticks, the team loses time while Gibbs might still be alive battling with death. Finally, the mystery of Gibbs being alive or dead will be revealed in the first episode.
Synopsis For Blood In The Water
During episode 1, the NCIS team will search for Gibbs after his boat's wreckage is discovered. While looking for Gibbs, the team finds out that he was tracking down a serial killer with a journalist named Marcie Warren. In addition, Marcie has written an expose on the serial killer.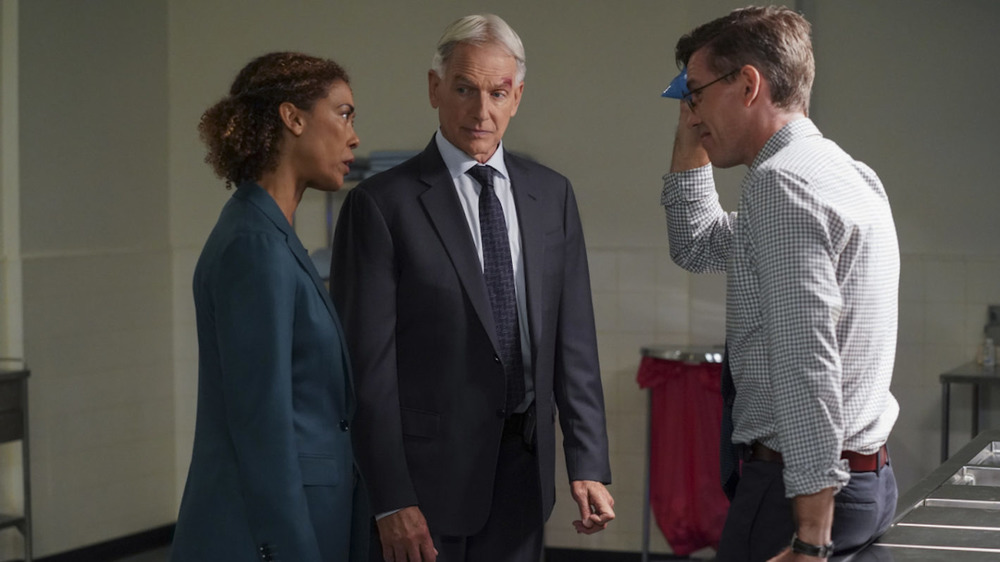 Will Gibbs Survive?
Mark Harmon has played the character of Leroy Jethro Gibbs since the beginning. And the promo teased the body of Gibbs floating in the water after the explosion. However, it was not clear if he survived or died. However, we think that the mystery about Gibbs will be resolved during the first episode.
Earlier in June, TV Line reported that Mark would be making limited appearances during season 19. Recently, CBS Entertainment President Kelly Kahl revealed that Mark has always been a part of NCIS. However, talking about his appearances during season 19, he said the fans would see how things play out when NCIS Season 19 Episode 1 premieres.
NCIS Season 19 Episode 1: Release Date
CBS has changed the airing time for NCIS after 19 years. Due to TV schedule adjustments, NCIS season 19 will be premiered at a different time. Episode 1 of NCIS season 19 will premiere on Monday, September 20, 2021. The show has moved from Tuesdays to air on Mondays on CBS at 9/8c. Season 19 will also be available for streaming on Paramount Plus. So, stay tuned and don't miss it.