Hightown season 2 is not just far for the fans, as it is all set to return soon on Starz. They have waited long enough for it to return for another season after the first part premiered in May 2020. At its debut itself, the crime drama got critically acclaimed and achieved 80% on Rotten Tomatoes. The thrilling, action-packed, out-of-the-box storyline of the show has turned Hightown into a great success, and thus, it has been worth the wait for the fans.
Starz renewed the show for a second run in June 2020. And luckily, the production kick-started in November 2021. Further, the filming for Hightown season 2 concluded in April 2021. And now, the show is set to premiere in no time. In addition, Hightown fans were left on a surprising note after last season. So, what will happen during the next season? Keep reading to find out everything about Hightown Season 2.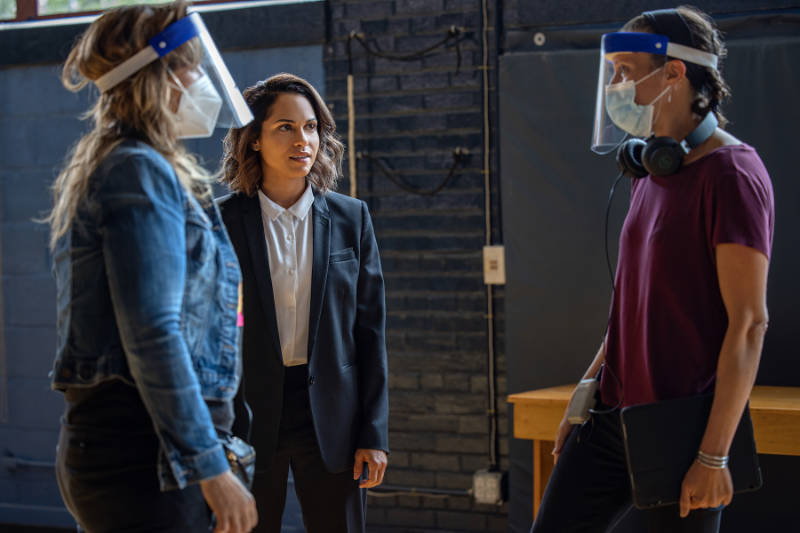 What Will Happen In Next Season?
In Hightown season 2, Jackie Quinones will be set out to do some good in the world. Moreover, she will try to achieve her dream of becoming a real police officer. The synopsis for season 2 reveals that next season will be "the picture-perfect version of summer on Cape Cod clashes with its off-season reality."
Moreover, Jackie eyes revenge from drug dealer Frankie Cuevas (Amaury Nolasco), who she thinks is responsible for the death of her best friend, Junior. For Jackie, everything is exceptionally touchy and personal, and her best friend's death would be something so close to her. However, while she deals with a personal loss, she will be surrounded by the deadly network of organized crime and carfentanil, causing havoc in Cape. Further, Frankie's cousin Jorge will join his operation in season 2
, which will bring a new level of violence and chaos to the city.
In the last season, we saw officer Ray Abruzzo from the force having connections with Renee Segna. Hence, while Ray tries to get her life back together, Jackie will be joined by her new partner, Leslie. So, throughout Hightown Season 2, Jackie will struggle to control her urges while bearing the pain of past failures, betrayal, shame, and secrets. Previously, we saw Jackie giving away her urges to take drugs after her friend Junior died of an overdose. Therefore, Season 2 will see a new Jackie who will do whatever she must to fight against Frankie while facing some brutal confrontations.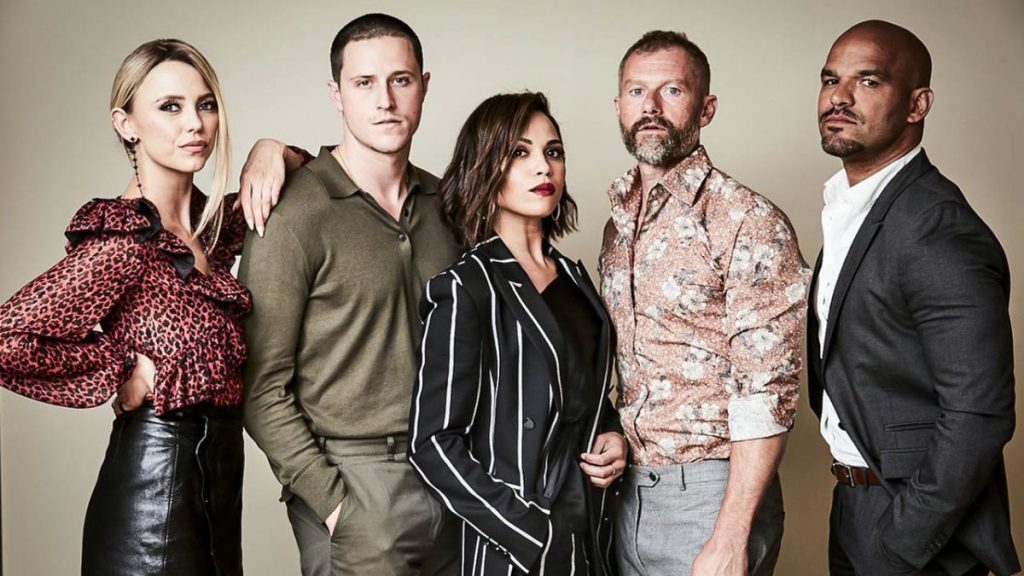 Season 2: Who Will Be The cast?
Evidently, Monica Raymund will reprise her role as Jackie Quiñones for Hightown season 2. Further, Riley Voelkel, James Badge Dale, Shane Harper, Atkins Estimond, Amaury Nolasco, and Don Norwood will also return next season. Later in November 2020, Luis Guzman was cast for a recurring role for season 2. Also, Barbara Weetman, Crystal Lee Brown, Carlos Gomez, and Cecil Blutcher signed up to appear for the forthcoming season. 
Hightown Season 2: Premiere Date
The wait is nearing its end for the fans when the upcoming season release next month. Starz will premiere Hightown Season 2 on October 17, 202, across all Starz platforms. The upcoming season will have ten episodes, each one airing on Starz weekly at 9 p.m ET. So be ready to be thrilled for another season of the crime drama, and don't miss it.