Netflix has recently revealed the latest trailer for On My Block Season 4. While the fans wait, the streaming service has provided a small glimpse into the details coming ahead of the fourth season's release. As it looks like, the upcoming season will depict a two-year time jump from where the story left us last season.
On My Blocks follows a group of young teenagers who navigate through the journey of high school in Freeridge. Their friendship is tested through the series while partying, drinking, and witnessing gang disputes as they move ahead. Further, On My Block shows the teens struggling to face the bitter realities of life. But that's when something terrible happens, and a big secret between them breaks their friendship apart. So what will happen in season 4 of On My Block? Continue reading further to find out.
On My Block Season 4: Trailer Breakdown And Official Synopsis
Netflix has released the newest trailer for season 4 of the show on September 20. And the trailer offers a great deal of insight into what comes next in On My Block. In the trailer, we see Monse returning to Freeridge after two years. She suggests Cesar to leave the gang and start a new life out of Freeridge. However, Cesar admits to her that being a gang member is his destiny. Cesar tells Monse that it is too late for him to get out, saying that "My family crest is and will always, a gang sign." Further, Monse is on her path to becoming a great writer, Ruby will follow her brother to a fancy college, and even Jamal will manage to get his life together.
In addition, the trailer also shows that a lot of partying, drinking, and finding trouble is coming ahead in the final season of On My Block. Finally, the trailer assures the fans that On My Block Season 4 is up for a grand finale. the fourth season is set to return with all the elements of the classic show, spiced up with the colossal secret waiting to be unfolded.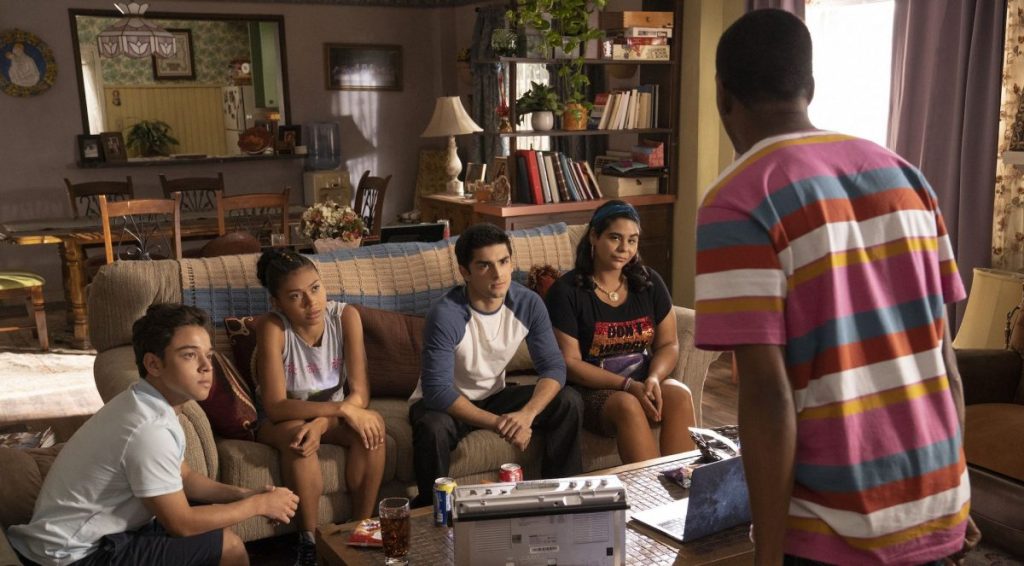 As per the synopsis, the coming of age comedy series will return in the fourth season two years later. The four friends who had gone their separate ways will reunite again when a secret is unearthed. That's when these young friends realize that sticking together by each other's side is the best chance for surviving in On My Block Season 4.
Who Will Appear Next Season?
The main cast will definitely return for the fourth and final season of On My Block. We will see Sierra Capri as Monse Finnie, Jason Genao as Ruby Martinez, Diego Tinoco as Cesar Diaz, and Brett Gray as Jamal Turner. Morover, Jessica Marie Garcia, Julio Macias, and Peggy blow will also join On My Block Season 4. In addition, we can also see some recurring cast in the following season.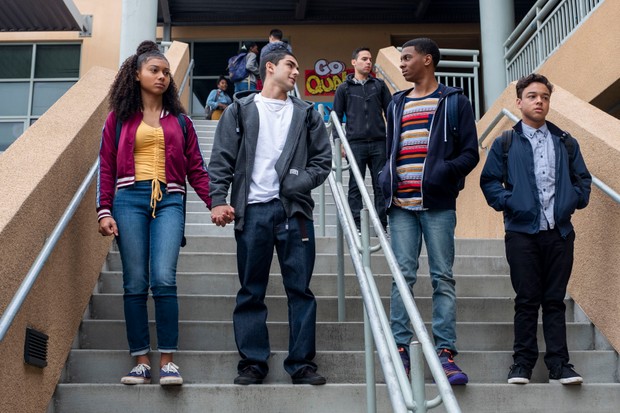 On My Block Season 4: Release Date
Netflix will premiere the upcoming season next month. Finally, On My Block Season 4 will return for a final run on October 4, 2021. So stay tuned for more exciting details, and don't miss out on the next season returning soon.