The American Medical Drama will be returning soon with the Chicago Med Season 7 Episode 1. As the wait ends, the fans would be thrilled to know what happens next in the lives of the talented doctors of Gaffney Chicago Medical Center. The upcoming episode will see Will returning to the medical center after the eventful last season. So what will happen in the premiere episode of Chicago Fire season 7? Keep reading further to find out.
Chicago Med Season 7 Episode 1 Precap: What To Expect?
The show has named the first episode "You Can't Always Trust What You See." We will see Will returning to the Gaffney Chicago Hospital Center after Natalie confesses to Goodwin about the drugs. Later, she asks him to bring Will back. Further, Goodwin will be assisted by Will on a secret investigation inside the hospital.
In the episode, Charles and Archer will have to deal with twins who claim to be identical inside and out. The unconventional request leaves them both puzzled about how to approach the case. Further, we can expect Will and Crockett to discuss Natalie in her absence at the hospital in Chicago Med Season 7 Episode 1.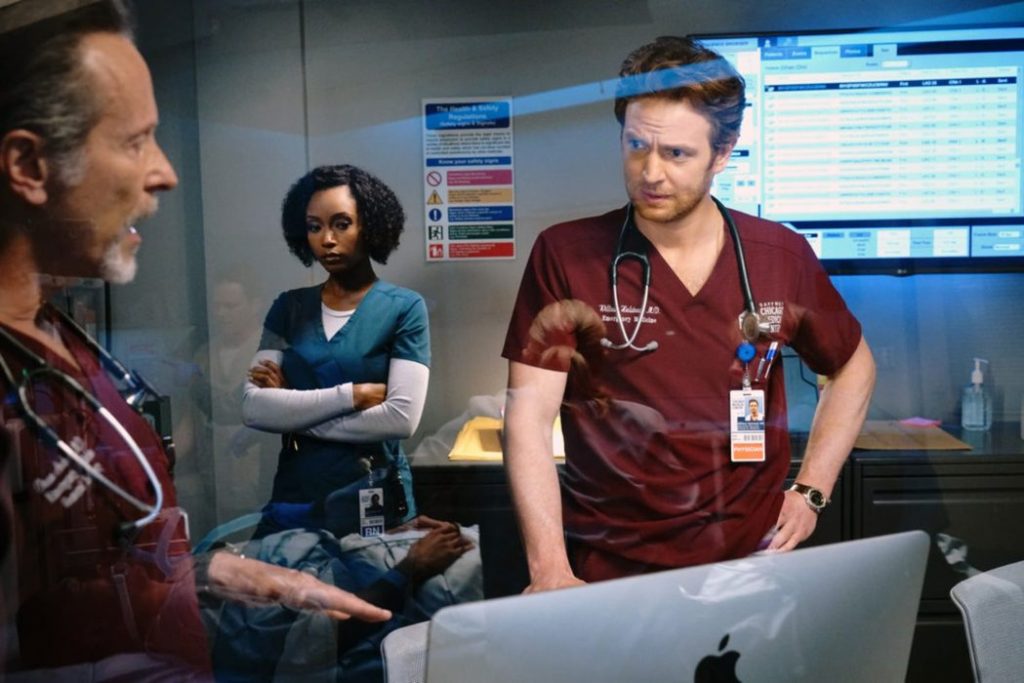 Next, Stevie and Dylan will face a challenge while treating a young patient who suffers from sickle cell anemia. Further, we can witness Ethan returning to work, which can also lead to a brawl between him and Dean. Moreover, the fans will enjoy the upcoming season as we see a new plot unravel in the first episode of Chicago Med season 7. However, no trailer for the premiere episode has been revealed by NBC, which keeps more details a mystery.
A Quick Recap!
The previous season's finale focused on Natalie and Will. In the episode, Natalie's mon finally gets a successful heart transplant. And while the drama of the transplant, she finally makes peace with Crockett. Moreover, she patches up with Will, which leads her to confess in front of Goodwin. Further, Natalie admits that she stole the trial drug and not Will. Earlier in the episode, Will gets fired after being accused of stealing the drug from Natalie's mother. However, the confession lead to her getting fired, hinting at her exit from the show.

On the other hand, Will spends most of the finale debating with Dean after treating Ethan inappropriately. Before that, Ethan gets shot in the chest by Denis' former patient. After helping Ethan with his injury, Will is called upon into Goodwin's office. Moreover, he is accused of stealing the trial drug and fired soon after. However, later, Natalie makes an amend in the final moments of season 6. Further, in the first episode of season 7, Will is going to team up with Goodwin to solve a mystery at the medical center.
Chicago Med Season 7 Episode 1: Premiere Date
Chicago Med Season 7 Episode 1 will release on September 22, at 8 p.m. ET only on NBC. Further season 7 will also be available for streaming on Peacock TV, Hulu, FuboTV, and Youtube TV. In addition, each episode will premiere week on Wednesday with a run time of around 42 minutes. So the wait is almost over for the fans as season 7 returns in a matter of days. Stay tuned for more updates coming your way.