Netflix's South African series Blood & Water Season 2 is returning with some brand-new episodes which will hike the mystery behind the lost child. Netflix's original series Blood & Water takes place in Cape Town. It follows a young girl, Puleng, who transfers to an elite school after learning about her abducted sister. One day, when Puleng gets an invitation to a famous athlete Fikile's party, Wade points out their resemblance.
That soon influenced Puleng to discover the truth behind her sister's disappearance. First, she decided to investigate the mystery alone by staying in the shadow of her sister. But the more she digs deeper into the mystery, the more she discovers that her sister's kidnapping is not only associated with human trafficking. But now Fikile knows about it. So let's see how things move ahead in the second run.
Blood & Water Season 2: Trailer Teases What Will Happen Next?
Netflix recently dropped a back-to-back teaser of the second run. It hints that the ego between Fikile and Puleng would bring trouble in the student's life. Well, the first a minute-long trailer chiefly focuses on how Fikile will react after learning Puleng is her older sister. But, the mystery would escalate when Puleng digs deeper. Even, the recent full trailer teased that she would do anything to find out the truth behind her kidnapping.
But during the process, we will also see some budding romance. That will escalate things to the next level. Further, the last season ended with a massive cliffhanger where Wendy dropped a bombshell by revealing a teacher-student relationship. Now how things will ease between them remains to be seen. Fans can also expect to see the battle for money and love. Alongside someone's dark secrets will once again resurface. Meanwhile, Fikile's investigation would affect the mother-daughter dynamic.
Blood & Water Season 2: Who Will Return?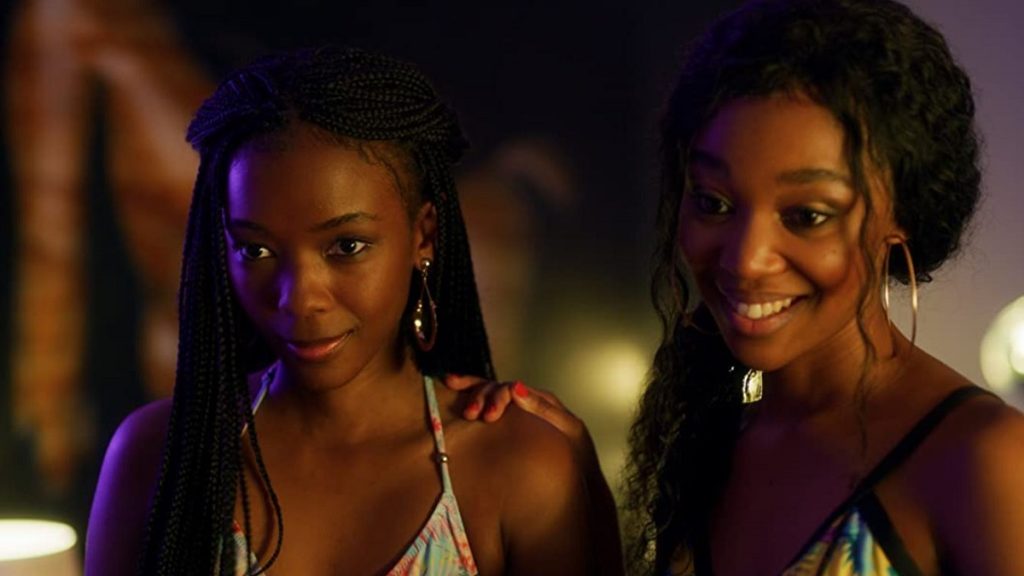 No doubt! All of your favorite characters will return for the next run. Amamkele Qamata as Puleng Khumalo will return with a new problem. Khosi Ngema as Fikile Bhele will return with Thabang Molaba as Karabo "KB" Molapo. Dillon Windvogel as Wade Daniels, Arno Greef as Chris Ackerman, and Duane Williams as Mark Tedder will also join.
Along with them, Ryle de Morny as Chad Morgan and Natasha Tahane as Wendy Dlamini will join them too. Mekaila Mathys as Tahira Khan will join them too. Besides them, the streamer confirmed that Greteli Fincham had been promoted as series regulars. Thus Greteli will indeed return as Reece van Rensburg. Apart from her, Alzavia Abrahams as Zayd and Katishcka Chanderlal as Pauline will also join. They will heavily feature as her friends in the next run.
Blood & Water Season 2: When To Expect?
You don't have to wait so long as Blood & Water Season 2 is ready to return very soon on your screen. Last month, Ama tweeted they will return soon. While the series official page shared the first official look of the second run a moment before her post. Season 2 will hit Netflix on Friday, September 24. The streamer hasn't confirmed how many episodes the second run will consist of. But we can presume season 2 will consist of six episodes similar to its first season.