After dealing with La Fiera and saving Officer Lopez in the premiere episode, The Rookie Season 4 Episode 2 is set to take LAPD on a whole new adventure. The previous episode gave a bittersweet conclusion to last season's cliffhanger. And as we are moving ahead to the second episode, a new storyline about an infamous thief is set to introduce early in season 4.
Nolan and his LAPD colleagues would be responsible for preventing a potentially big heist in the second episode. So without further delay, let us take a detailed look at what comes next in The Rookie Season 4 Episode 2, titled "Five Minutes."
The Rookie Season 4 Episode 2 Preview: What Will Happen?
The second episode will bring some thrill in The Rookie Season 4 by introducing a heist at the Getty's Gala Event. ABC has released the official synopsis and a promo for "Five Minutes." And as per the synopsis, an infamous thief will come across Officer Nolan and Officer Chen and provides them with a tip about a potential heist surrounding the big gala event at the Getty Museum. Meanwhile, Nolan will be seen gathering the courage to ask Bailey for a date finally.
The latest promo for The Rookie Season 4 Episode 2 establishes Claire Ivy, suspected of forty high-end robberies. However, Claire is so good at her job that she has never been caught or arrested. Moreover, she has been a target of the LAPD department for over ten years. Also, Claire does not move a muscle on robberies which are less than 5 million dollars.
Next, the promo introduces her highly skilled professional crew. Claire's team has an explosives expert, a gun for hire, a getaway driver, and a talented hacker who targeted the New York stock exchange. It looks like we are about to witness a thrilling chase in the second episode of The Rookie Season 4.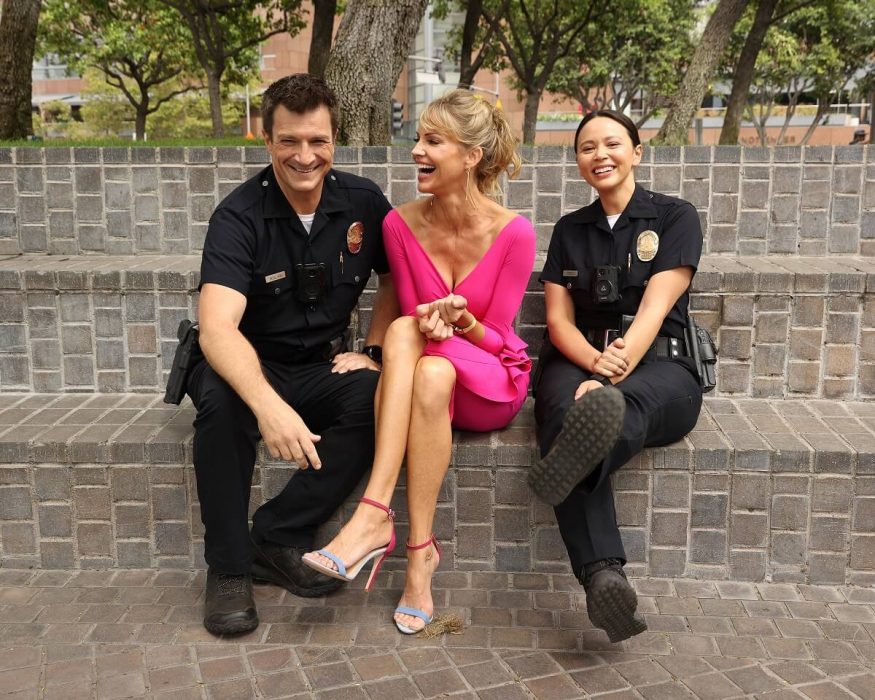 A Quick Recap!
The premiere episode gave a satisfying conclusion to the cliffhanger of last season. However, the first episode of The Rookie Season 4 had its own bittersweet moments. In the last season, we saw Lopez and West kidnapped by the cartel while La Fiera was rescued from the prison transport. And the premiere episode revealed that Officer West was shot dead while trying to protect Officer Lopez. The cartel successfully transports Officer Lopez to the cartel compound. Officer Wesley senses the same and finds La Fiera's compound.
While the search team tries to plan an attack, Wesley goes out on his own and tries to negotiate with La Fiera. Moreover, she agreed to negotiate to lure Wesley and kill him.  Towards the end, Officer Nolans drops in last minute and saves Officer Wesley. Moreover, Lopez manages to escape and kills La Fiera as everyone makes it. The premiere episode of The Rookie Season 4 concluded with a time jump of three months. And we saw Wesley and Lopez having a baby and named him after their late friend Officer West.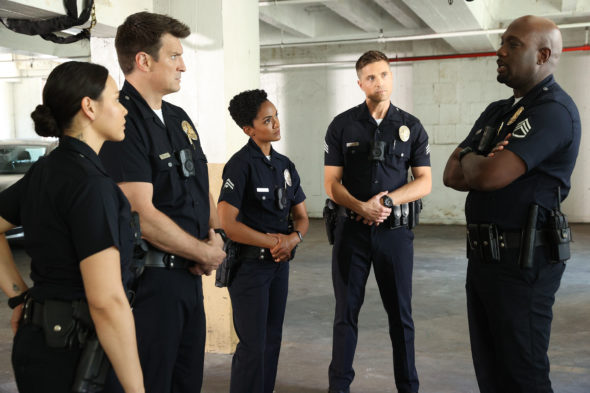 The Rookie Season 4 Episode 2: Release Date
Season 4 kicked off on September 26. And ABC will air The Rookie Season 4 Episode 2 on October 3, 2021, at 10/9c. The latest episodes of The Rookie are also available to stream on ABC's official website and Hulu. So get ready for another exciting episode of the show and stay tuned.