After an explosive finish to the fifth season's finale yesterday, The CW has announced the release date for Riverdale Season 6. And Riverdale is coming for its sixth installment sooner than anybody's anticipation. The CW has recently released a short promo, including the release date for season 6. The last season came to an unimaginable end, and fans are already anxious to see how things turn out for Archie and Betty.
Just before leaving Riverdale, Hiram planted a bomb below Archie's bed. it all ended with the timer reaching zero and Hiram's "Tick Tick Boom." And Archie and Betty were making out when they heard the tick. Thus, it will be intense to witness the fate of the two central characters hanging by a thread. So while we wait, here is everything to know about Riverdale Season 6.
Latest Promo Teases The Return
The CW has released the latest promo for Riverdale Season 6, a day after the riveting finish to the previous season. The promo further teases, "something bad is happening in Riverdale." In addition, the sixth season will return with a five-episode opening event "Rivervale" airing each episode weekly on The CW. 
Riverdale Season 6: What Will Happen?
The sixth season is expected to continue into the lives of our favorite characters. Moreover, the previous season has left some nerving curve balls which need to be addressed in the upcoming season. Riverdale EP Roberto Aguirre-Sacasa shared that season 6 will continue to deal with the emotional strings laid down in the previous season. While talking to Decider, Roberto said that the redefinition of friendships and relationships that we see at the end of season 5 would continue in the next season.
Firstly, season 6 will deal with Archie and Betty's bomb situation, which Hiram planted before leaving town in the last season. So, with Hiram gone for good, we will see a new villain rising to the occasion to create chaos the following season.
Further, a lot of transitions took place in relationships by the end of season 5. For instance, Betty got along with Archie while Veronica decided to stay and open a casino with Regie. Not just that, Veronica also kissed him. Moreover, Jughead was hanging out with Tabitha at Betty's graduation. Hence, we will see all these romantic affairs moving to the next level in Riverdale Season 6.
Earlier, the EP Roberto also posted the first poster for the sixth season on Instagram. The caption of his post teased that "forces are gathering for an ultimate battle between the good and the evil" in the upcoming season.
A Quick Recap!
The last season witnessed the exit of criminally evil father Hiram Lodge from Riverdale. Moreover, Hiram acquired all means to keep Archie away from Veronica and make life hell for Archie in Riverdale. Finally, Mark Consuelos bade big goodbye to his character Hiram in the final episode.
Meanwhile, Archie and Betty's fate is hanging with a ticking bomb under his bed. Finally, Hiram was chased out of town by his daughter after finding a video of him beating down an old mobster who killed his dad. Hence, there will be no Hiram in Riverdale Season 6.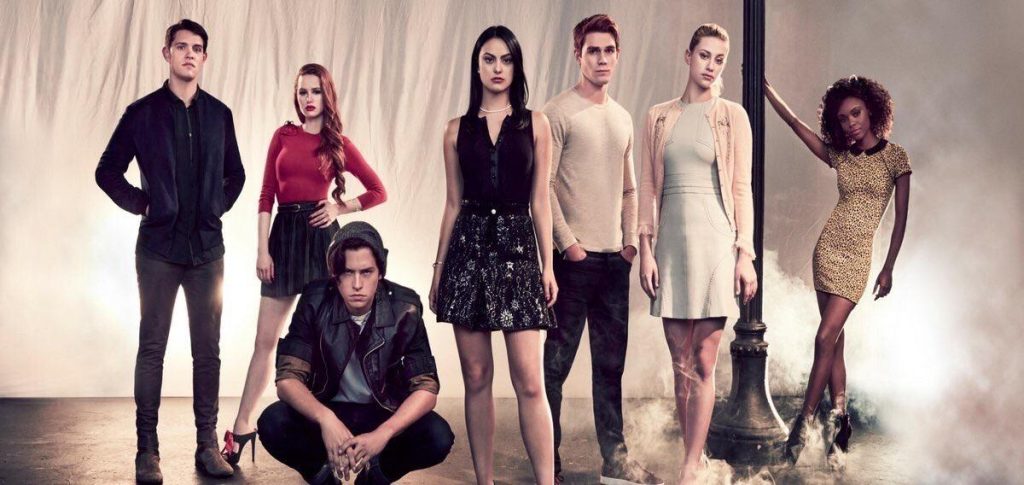 Before that, Hiram sent a Ghoulie who threw a molotov cocktail that started a fire in Pop's diner. Archie and his firefighter friends did everything to control the fire, but Hiram slashed down the firetruck tires. Finally, Veronica realized her father's action and blackmailed him to leave town. Moreover, Archie and his friends try to save Riverdale by creating governing bodies. And Jughead started an alternate newspaper with the help of high school kids. Further, Kevin moved to New York to pursue Broadway, and Betty planned to reopen the town's FBI office after graduation.
Riverdale Season 6: When Will The Show Return?
The CW is all set to premiere Riverdale Season 6 on November 16, 2021. After almost a month's wait, season 6 will return on Tuesdays. So stay tuned for more thrilling updates and prepare yourself for the ultimate season releasing soon.