The title of One Piece Episode 995 is "Raid! Inheriting Oden's Will." The forthcoming episode will be a really great one for the viewers as it will feature a lot of action. There will also be some flashback sequences of Oden Kozuki. Its previous episode featured an emotional battle between Kiku and the traitor Kanjuro. Kiku killed the latter with tears in his eyes, and now he, along with the rest of the Akazaya Nine, will move forward to save the life of Momonusuke.
The Dragon Child is in danger, and his execution has already begun. Now, the members of the alliance don't have much time to protect him, and hence they will begin their raid immediately. So, will they be able to save the son of the great Oden Kozuki and when the new episode comes out? Here is everything to know.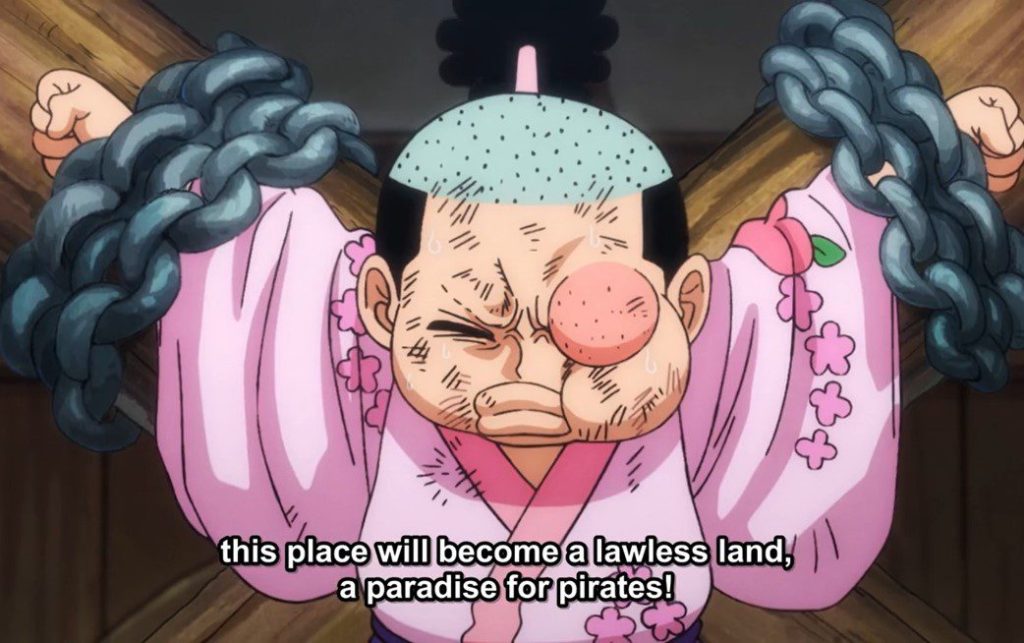 One Piece Episode 995: Preview & Plot Details
The promo for the next episode of OP is out, and it reveals that the Akazaya Nine will charge towards their sworn enemy Kaido after twenty years of despair. The public execution of Momonosuke will finally begin. However, he will take a rough decision right before that for the sake of the Kozuki clan and the Land of Wano. The preview is also hinting that in the upcoming episode, Momo will have flashbacks about his father.
One Piece Episode 995 will also feature Luffy and Yamato infiltrating the inner cabins of Onigashima. They will try their best to stop Big Mom from getting her hands on One Piece. This will likely lead to an intense battle between Luffy and Big Mom. Yamato and Luffy will finally learn about the sinister plans of Kaido and will quickly make a move before he implements them. 
Previous Episode Recap
In One Piece Episode 994, the fans saw Big Mom and Kaido officially announcing their alliance to the public. Meanwhile, Luffy and Yamato entered the mansion in order to save Momonosuke. However, they entered on a different floor as Momo, but Yamato agreed to show the way to Luffy. On the other hand, at Onigashima, an intense battle between Kikunojo and Kanjuro began. The latter betrayed the Akazaya Nine, and now he is fighting with his former partner using his hair and drawings.
It was challenging for Kiku to finish Kanjuro as he was begging for mercy. Kiku even offered Kanjuro to change sides, but the latter tried to fool them again. As a result, Kiku finally kills Kanjuro with a heavy heart. It was very difficult for every single member of the Akazaya Nine to believe that they had killed one of their own former members.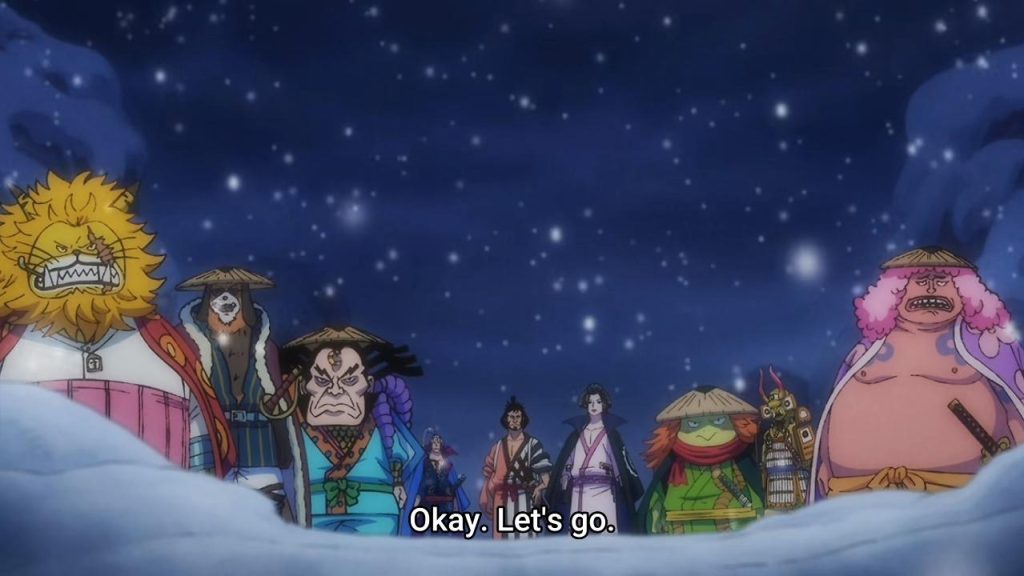 One Piece Episode 995: Release Date
One Piece is certainly most exciting than ever and continues to treat the fans with amazing episodes every single week. The next one will be no different and will certainly impress the viewers. One Piece Episode 995 will premiere on Sunday, October 10, 2021, and will be available to watch on Netflix and Crunchyroll.