Casey is about to take up a huge responsibility in Chicago Fire Season 10 Episode 4. In the previous episode, Casey was approached by Griffin Darden, who revealed about his father's death. So, in the next episode, Casey will take a trip with Griffin, where he will deal with the aftermath of his best friend's death. So what happens next in Chicago Fire Season 10 Episode 4? Continue reading to know all the details.
Chicago Fire Season 10 Episode 4 Preview: Casey Takes A Life-Changing Trip With Griffin
NBC has released the official synopsis and a short promo for the upcoming episode titled "The Right Thing." As per the synopsis, Stella will be seen enjoying her new role as a lieutenant. Further, Chief Hawkins will ride with Ambulance 61 to get a hold of Brett's situation. She suffered a traumatic experience in the previous episode as one of the victims died due to an ambulance shortage. Further, she is also considering starting a private practice. In addition, after an emergency arrives, Ritter's date night will get ruined, leading him to get back to work.
Meanwhile, Casey will be up for a life-transforming trip with Griffin in the upcoming episode of Chicago Fire Season 10. In the promo, Casey is seen spending some quality time with Griffin. He tells Griffin that his father was Casey's best friend. Further, he finds out that the state is considering putting Griffin and his siblings in a foster home. So, in the upcoming episode, Casey will consider taking the kids back with him. Taking care of his friend's kids will be a big responsibility that Casey will deal with in the upcoming episode.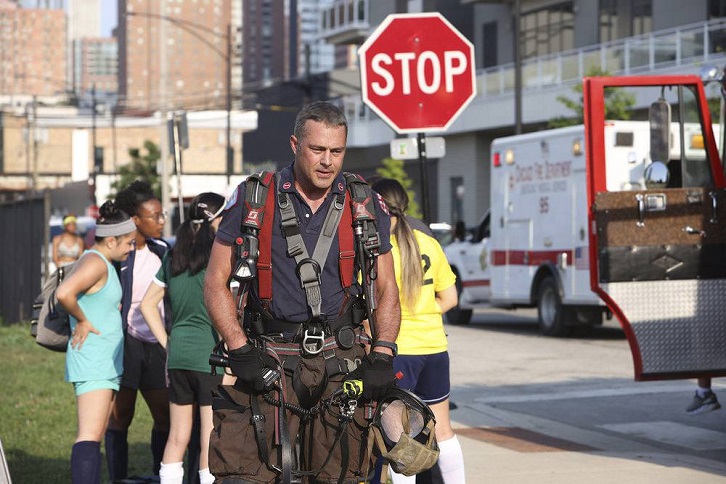 A Quick Recap:
In the previous episode titled, "Counting Your Breath," Casey met one of his fans, which turned out to be Griffin Darden. The young teenager told Casey about the mystery of his father's death and his will to pursue it. Further, Casey discussed the situation with Severide and the team while Griffin slept on the couch in the office. His father's mysterious death and Griffin's introduction can be expected to take center stage in the upcoming episodes of Chicago Fire Season 10. Moreover, Griffin made several brief appearances as he turned up to meet Casey. Later, he was also seen when the Firehouse squad recollect the sweet memories of Griffin's dad, Andy.
Meanwhile, Brett tried to solve the ambulance shortage matter. But, unfortunately, the department shot down her ideas as she received an emergency call from a shooting victim. Moreover, her frustration broadened when the victim died because the ambulance did not make it on time. Further, the situation led her to think about going into private practice. Thus, we can expect to see Brett suffering through the same dilemma throughout Chicago Fire Season 10. Towards the end, Griffin revealed to Casey that Heather's mother received another DUI and will have to serve jail time. But Casey assured Griffin to help him get out of the troubling situation.
Cruz Suffers a Panic Attack on Rescue Mission!
The team was called to rescue a teenager from a manhole. And Cruz decided to go down to the hole. However, the suffocating space led him to a panic attack. Further, Cruz came out, and Severide went back in to rescue the kid. Cruz tried to explain the situation after the incident, but Severide gave him temporary relief.
Later, Stella asked Severide to reconsider Cruz's condition. Further, Severide realized about being hard on Cruz and invited him for firefighting drills after hours. In the end, Cruz succeeded in proving his capability, and Cruz will be back when the show returns for the fourth episode of Chicago Fire Season 10.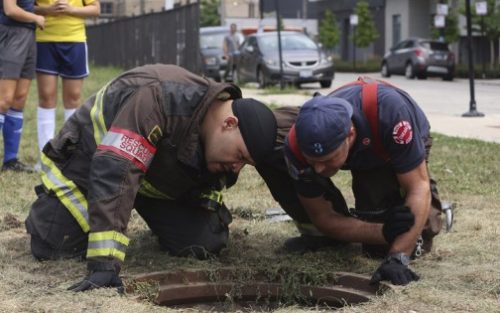 Chicago Fire Season 10 Episode 4: Premiere Date
NBC will air Chicago Fire Season 10 Episode 4 on October 13, 2021. Each new episode airs weekly on Wednesdays, with a runtime of around 45 minutes. In addition, fans can also watch the latest episodes on Peacock and live streaming on Sling TV, DirecTV, and Fubo Tv. So get ready for another thrilling episode of Chicago Fire and stay tuned for more updates.