After Archer became the ED chief, things have seemed to go downhill between him and the other doctors in Chicago Med Season 7. And, the upcoming episode will continue to feature Archer's finance-centric ways coming in the way of treatment of patients. In Chicago Med Season 7 Episode 4, the doctor will have their hands full with several critical cases.
Meanwhile, we will also see Charles and Archer banging their heads against each other in the next episode. So what will transpire in the fourth episode of Chicago Med Season 7? Here are all the details.
Chicago Med Season 7 Episode 4 Precap: What Will Happen?
NBC has revealed a short promo and the official synopsis of the Chicago Med Season 7 Episode 4. In the next episode, we will see Charles trying to help Scott with a long-term patient, recently diagnosed with Schizophrenia. Further, Dr. Hammer, Maggie, and Venessa will look into the genuine of a patient's recent cancer diagnosis. Moreover, Will pitches a new medical technology to improve the hospital's facilities. In addition, Crockett will face a moment of weakness which will result in him getting caught off-guard.
Meanwhile, the latest promo teases a new relationship between a first-year resident and her mentor. Further, the fans will see Venessa falling for her mentor Crockett. Further, we can see Venessa trying to hit upon Crockett. Next, in a short moment of weakness, Venessa passes through his guard in an attempt to get closer to him. Moreover, we will also see Archer trying to implement his ways, which will leave the other doctors in disdain. Also, his recent take on psychiatry and Charles might lead the hospital in a tricky situation in the fourth episode of Chicago Med Season 7.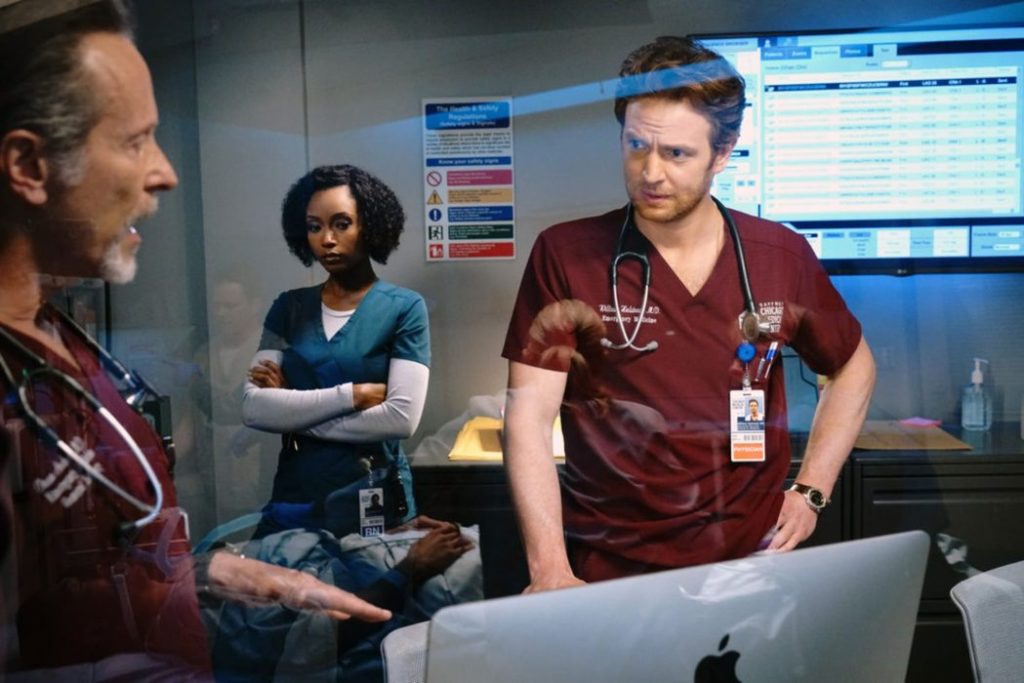 A Quick Recap!
The hospital faced a challenging situation when the two significant benefactors came for treatment in Chicago Med Season 7 Episode 3
. Further, the two old-age contributors seemed to be unhappy with the hospital's present management. Meanwhile, Scott and Dylan handle a dishonest patient with decreasing symptoms in lupus. Further, a well-off donor was not happy with the treatment and shared his concerns with Dr. Hammer. Moreover, Vanessa, Micheal, and Charles tried to convince a young woman to undergo life-saving surgery. However, she was reluctant to go ahead with the surgery. But, the doctors managed to persuade her in the end.
Further, Jim acted abusively with his wife while Stevie was accused of sexually harassing a female grad student. Moreover, the influential donor threatened Sharon with withdrawing funds when she confronted him. Later, it turned out that the donor had a tumor in his head, leading to inappropriate behaviors with the hospital staff. However, Jim's odd behavior due to his tumor was not justified, as the doctors will not forgive him so easily. We can also expect to see a similar brawl between Archer and Charles in the upcoming episode of Chicago Med Season 7.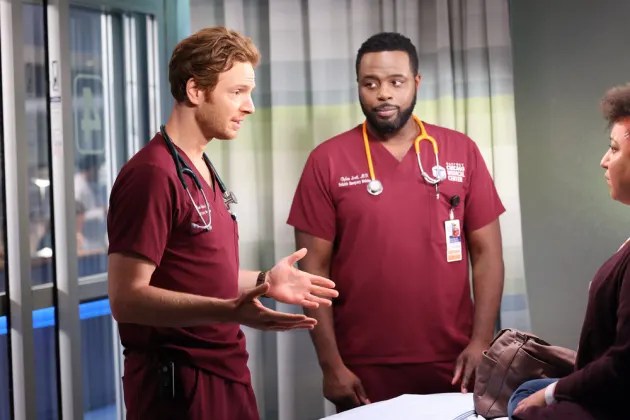 Chicago Med Season 7 Episode 4: Premiere Date
The fourth episode of Chicago Med Season 7 is all set to air on October 13, 2021, at 8:00 p.m. only on NBC. Further, the network airs each episode weekly on Wednesdays, with a runtime of around 45 minutes. Fans can also watch the latest episodes on Hulu and Peacock. The newest season is also available to live stream on Sling TV, Fubo TV, YouTube TV, and DirecTV. Thus, don't miss the latest episode of Chicago Med and keep coming back for more exciting updates.