After the epic season 3 finale, Cobra Kai Season 4 trailer teases that the iconic rivals Johnny Lawrence and Daniel LaRusso will put an end to this rivalry. Could they become friends? Over the first three seasons, Cobra Kai has portrayed the unforbidden strife between the Miyagi-Do Dojo and Eagle Fang Dojo. However, the series has been splendidly aligning its Easter eggs, and now the fourth season teases an era for the next battle between Miyagi-Do Dojo, Eagle Fang Dojo, and Cobra Kai.
Based on The Karate Kid films, Cobra Kai takes place 34 years after Daniel defeated Johnny in the 1984 All-Valley Karate Tournament. The series first aired on YouTube Red. However, YouTube scrapped its plan to produce scripted shows after two seasons of Cobra Kai. But fortunately, Netflix picked the series from the third run where Daniel and Johnny decided to unite their Dojos against John Kreese's Cobra Kai. It soon opened the door for a budding bond between the two.
Cobra Kai Season 4: Trailer Drops Hint At What Will Happen Next?
Netflix recently dropped the trailer for the fourth season where Daniel and Johnny seem to take their karate class together. In the last season, the kids became uncontrolled when they started attacking each other in public places. Shortly the situation went overboard when they attacked Daniel's place to take revenge. However, to stop this madness, Daniel and Johnny decided to amend after realizing that Kreese is their ultimate opponent.
Can Rivals Become Friends?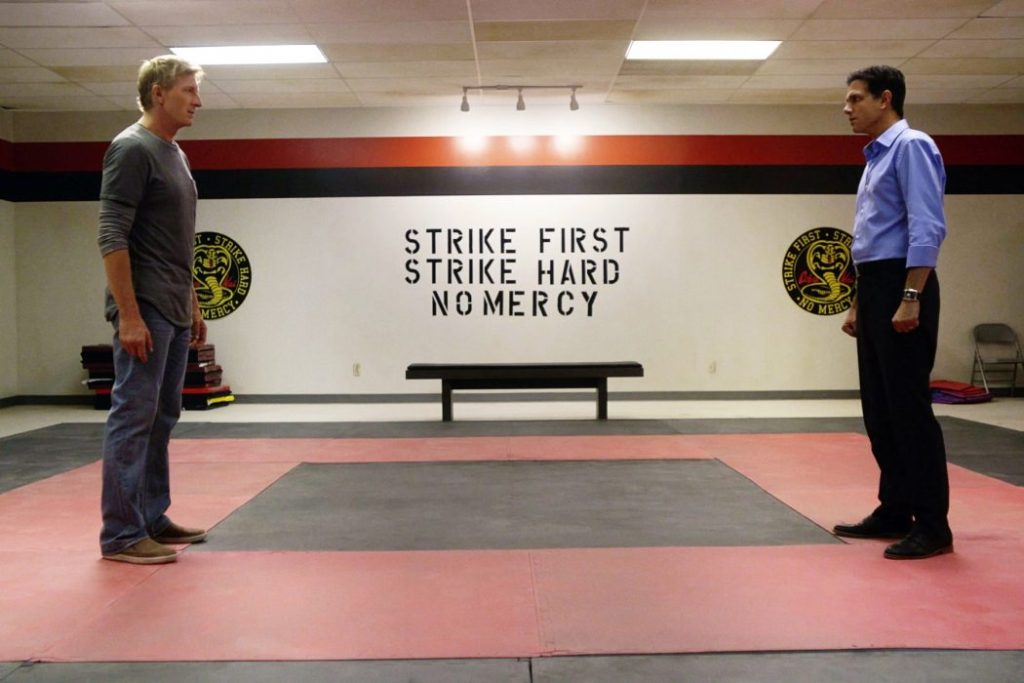 "Many of us used to be enemies," claims Daniel, "but rivalries don't last forever," at the beginning of the trailer. However, it seems it won't be an easy route for them to forget their long hatred. As we can see, Johnny interrupts Daniel's speech, and this interference continues in the trailer. But the question comes- can they reconcile? The previous season showed some glimpse of their sprouting friendship when they scuffle side-by-side searching for Robby in the second episode.
Again they appeared spending some good time together with Ali Mills (Johnny's high school girlfriend). Well, the episode proves instrumental for them to put their past behind. Their rivalry started when they both developed mutual feelings for Ali. However, when the three of them get along together has turned out as a crucial part of their journey. It further shows how far they have come, which also hints that they can let their old grudges. But it would be a long process than we think.
The All-Valley Tournament Will Bring Trouble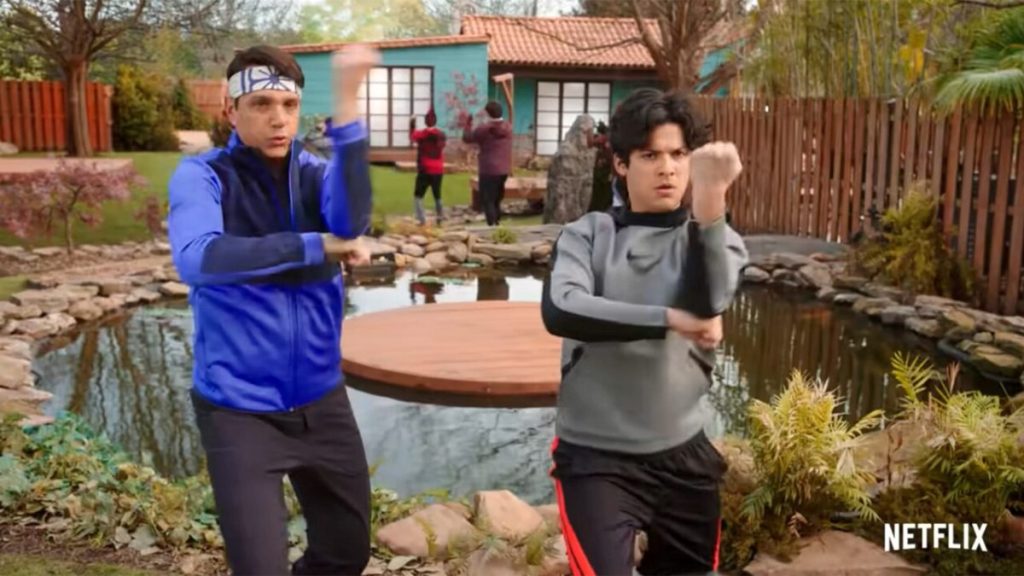 Although agreement looks like the possible solution to the problem caused by Kreese' Cobra Kai's kids, it could turn out more dangerous than Daniel and Johnny think. The All Valley Championship offers a safe environment where the kids will fight for points instead of hurting each other. So possibly through this way, they can learn to respect each other. But the hatred between Miyagi-Do/Eagle Fang and Cobra Kai won't magically vanish after the tournament.
If someone from Miyagi-Do or Eagle Fang wins, it will fuel more anger from Robby and Tory. So if Cobra Kai loses, then Kreese will have to leave the Valley. But it will only motivate his students to take avenge from them and openly start hurting Daniel and Johnny's, students. On the flip side, if Cobra Kai wins, things will worsen for their students, especially for Miguel and Sam.
Cobra Kai Season 4: Premiere Dat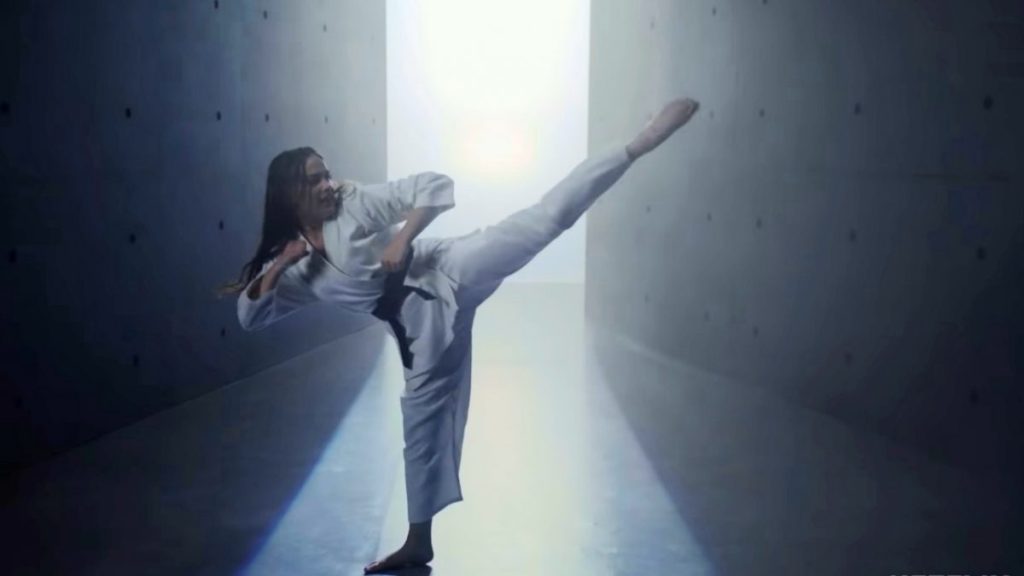 Get ready for the new batch of karate-filled episodes. During Netflix's TUDUM event, the series revealed a short clip confirming the official release date of the fourth run. Cobra Kai Season 4 will air on December 31 only on Netflix. So fans can enjoy their New Year's Eve with karate fuel evening.