As You Season 3 is inching closer to its premiere, Netflix has shared a new teaser poster teasing some dreadful theme. It looks like the upcoming season of You will be darker than ever. Based on Caroline Kepnes' novel series, You follows Joe Goldberg, a psychopath lover who quickly becomes infatuated with a new woman. Although he tries to escape from his past, it appears that he's stuck in a never-ending loop of obsession. Now let's see what happens when Love learns about Joe's next obsession.
You Season 3: New Poster Teases More Death!
Netflix recently dropped the official poster of You Season 3, which teases that when the two psychopaths come together, it will turn dire for others. As we can see in the teaser poster, Joe is holding an axe in his hand while smirking at the camera. Meanwhile, Love seems standing behind him, staring at the abyss while holding her baby close to her. Well, it seems the couple will enjoy killing in the suburbs as the poster has mentioned " Killing It In The Suburbs."
Although, soon after the poster was revealed, a fan teased that Love was holding someone else's baby. Perhaps they killed the mother of that child. For now, let's wait to see whether or not they pull out this plot.
Trailer Hints What Will Happen Next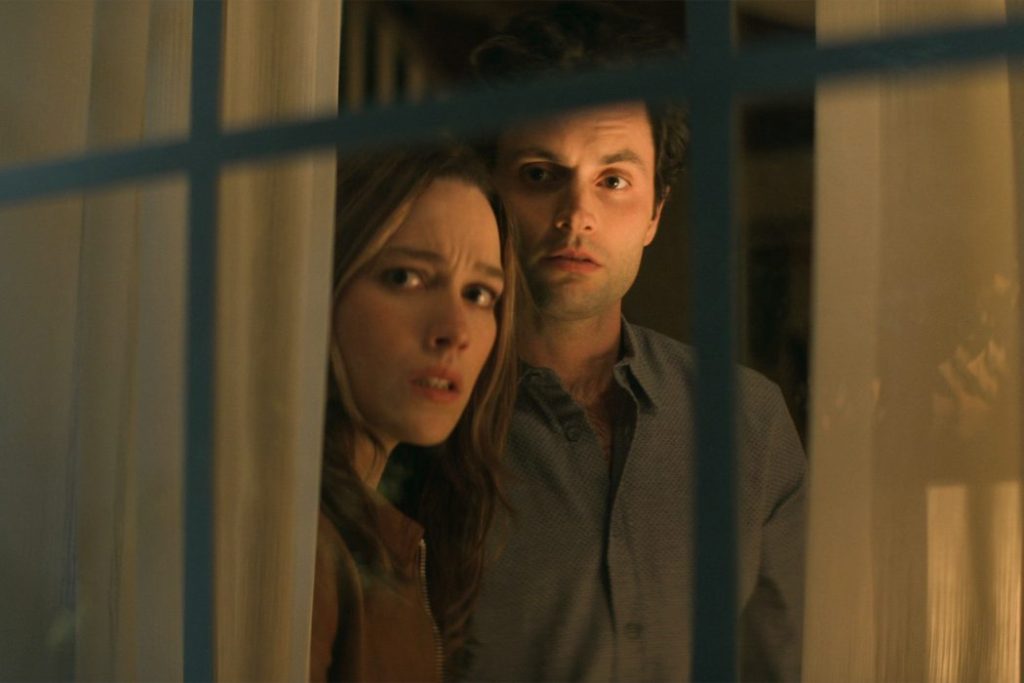 Both seasons of You saw Joe following the same obsession cycle- stalking and killing those obstacles. However, in the second season, he finally found someone of his kind. As the finale twist showed that Love Quinn is as same as Joe. But after her confession, they decided to stay together. And the trailer for You Season 3 shows they have decided to live a peaceful life in a calm suburban neighborhood.
Can Joe Change?
"In my history of scared, this is the most scared I've ever been," Joe says when the doctor confirms that it's a baby boy. Despite his past action, Joe finally want to change for his baby. "For you, I moved to soulless suburban and married the monster," he says. But it won't be easy for Joe to stay a normal person when his next obsession
arrives. Soon after then, things start becoming darker as Love suspects that Joe is hiding something from her.
That might bring trouble between the couple. Further, Joe might see an entirely different side of Love when she discovers what he is up to. However, whatever is the case, they promised to stay together as a good team. As the trailer focuses on their couple therapy session, their therapist says that they aren't murderers, they are something else. But what else could they be? However, it soon shifts its focuses to a series of dead bodies, which they together try to hide. Perhaps they want to prove her wrong.
You Season 3: Who Will Join The Cast?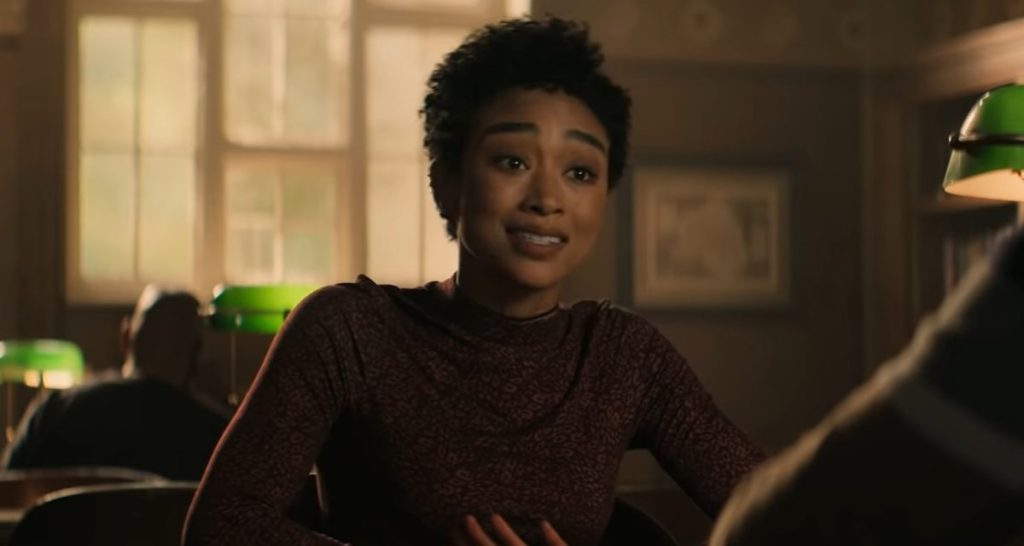 Undoubtedly, the series lead Penn Badgley will return as Joe Goldberg with his girlfriend-turned-wife Love Quinn (played by Victoria Pedretti). The third run will see some new characters, including Shalita Grant as Sherry Conard. In addition, Travis Van Winkle as Cary Conrad, Saffron Burrows as Dottie Quinn, and Tati Gabrielle as Marienne will join. Dylan Arnold as Theo Engler will also join the series.
You Season 3: Release Date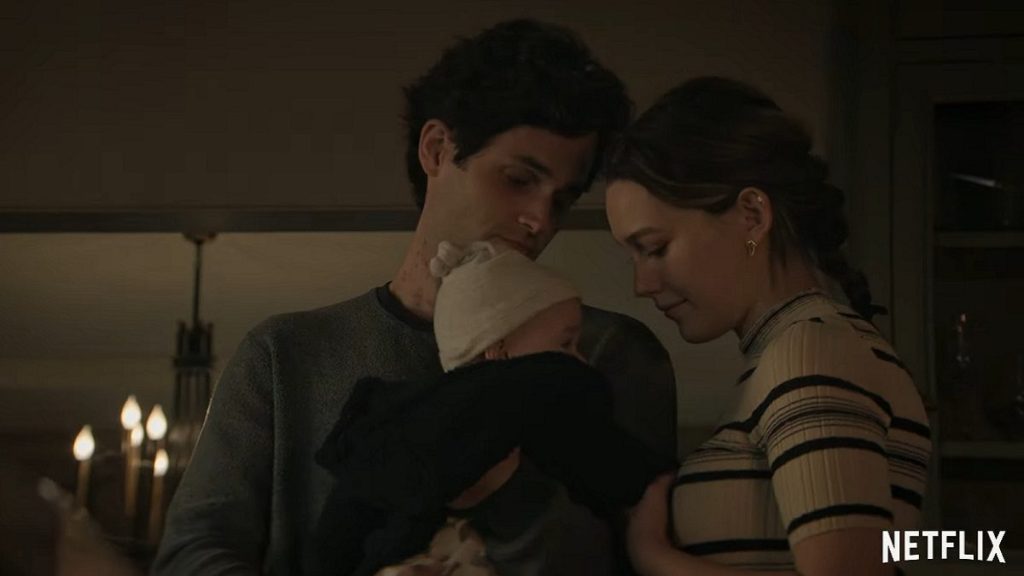 Netflix has lately confirmed that Penn and Victoria starring psychological thriller drama will return this week. It will air on Friday, October 15, only on Netflix. The series will consist of a total number of ten episodes which will drop altogether. But due to its exclusivity, the show is only available to stream on Netflix. So don't miss it.