While the Cooper family finally reunited in the pilot episode, Young Sheldon Season 5 Episode 2 will once again find them in a conflicting situation. However, it isn't about George and Mary as they decide to leave their fight behind this time. But it perhaps focuses more on kids' behavior towards religion. Indeed the episode will turn out as an intense ride for the Cooper family when someone's lie will surface.
Young Sheldon Season 5 Episode 2 Preview: What Will Happen Next?
Young Sheldon Season 5 Episode 2, titled "Snoopin' Around And The Wonder Twins Of Atheism," is directed by Michael Judd. After Mary finds comfort in religion, she asks Missy to accompany her in their Morning Prayer session. However, Missy doesn't seem on the same page with her mom. As we can see in the trailer, she refused to join her there. But it shortly offends Mary as she decided to give her children the proper teachings of the Bible.
Thus she asks Pastor Jeff's help to come up with a solution. Meanwhile, Sheldon encourages Missy to contemplate and rethink her decision. Further, he advises her that the best way to challenge the teaching of the Bible is by joining it. Shortly we saw them sitting next to each other in the class. It hints that Mary apparently finds the young Pastor who can teach her kids some religious lessons.
Is George Over Brenda?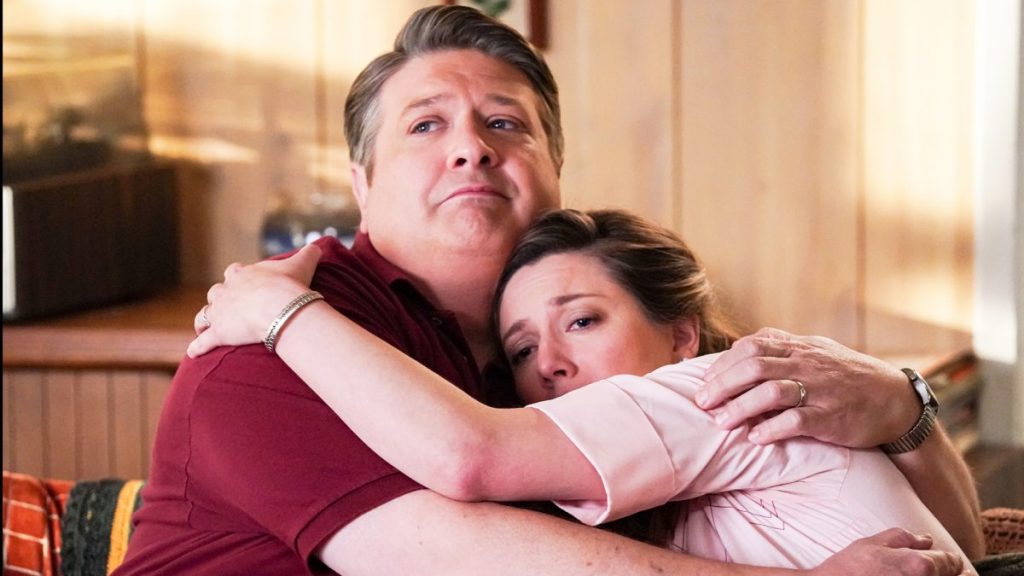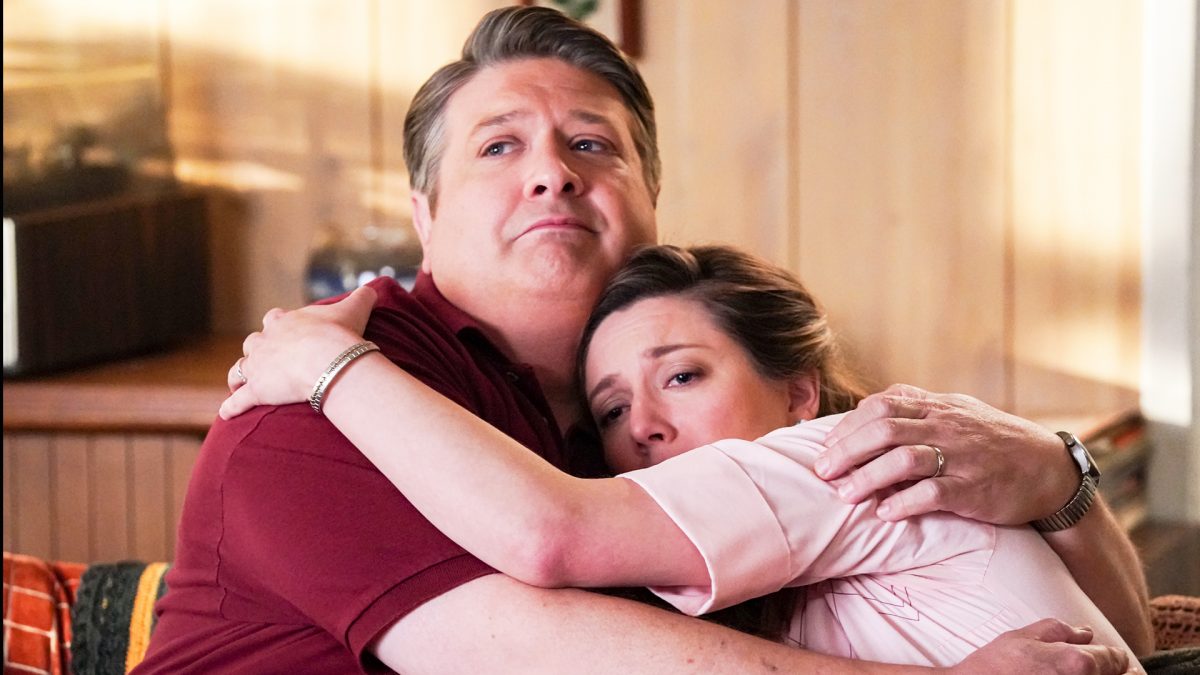 The trailer shows Sheldon likes his new Pastor, and his teaching might help Missy overcome Marcus' obsession. Elsewhere, Meemaw suspects George is hiding something from them. Despite George and Brenda confront that, they feel guilty about that night. But it doesn't seem to be the end of it. As in Big Bang Theory, grown-up Sheldon teased that he saw his dad with another woman who might come up in this season. Further, George and Brenda felt special while enjoying talking in the bar. So they might find a way to see each other more in Young Sheldon Season 5 Episode 2.
A Quick Recap!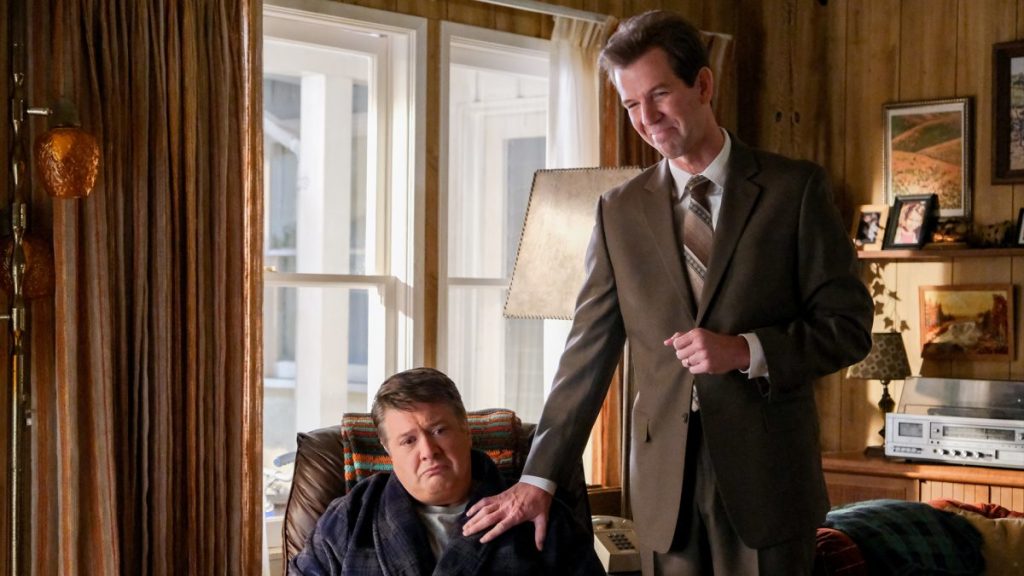 The first episode, titled "One Bad Night And Chaos Of Selfish Desires," picked up straight after the last season finale events. It opened with George and Brenda enjoying their time at the bar when Brenda suggested going somewhere else. But before George could ask where he had another mild heart attack. So Brenda took him to the hospital, where Mary seemed grateful to her for helping her husband, unaware of what they were up to in the bar.
While George asked Mary to put their argument behind, Missy apologized to her dad for her behavior. Meanwhile, George felt guilty about whatever could have happened if he didn't have a mild heart attack. He reached out to Brenda, where she also felt guilty. But later they sorted it out, and George returned to his family. On the other hand, Sheldon confr onted George that he should punish him for running away with Missy. But George forgave him. While Missy seemed busy burning her notebooks with Marcus' name on the cover, Mary found comfort in religion and Sheldon in Star Trek.
Young Sheldon Season 5 Episode 2: When Will It Release?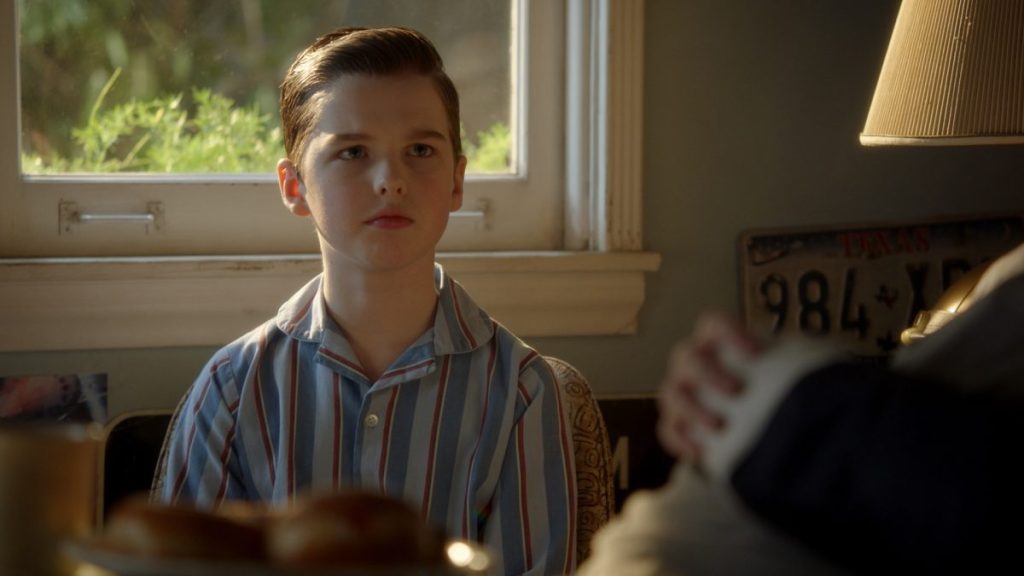 Young Sheldon Season 5 Episode 2, titled "Snoopin' Around And The Wonder Twins Of Atheism," will release a day after tomorrow. It will air this Thursday, October 14, 2021, at 8 pm ET only on CBS. The fresh episodes will air every Thursday night will a runtime of around 30 minutes long. Non-cable users can catch the show on CBS' official website or Paramount+. You can even stream it on YouTube TV, Hulu+Live TV, Xfinity, FuboTV, and DirecTV.