The firefighters of Station 19 and Station 23 are about to undergo Crisis Intervention Training in the third episode of Station 19 Season 5 Episode 4. Further, the situation is about to get quite hilarious as Andy and Sullivan will continue to try and put each other down in the next episode. The duo has had their constant disagreements in season 5 and will continue to create trouble, while other firefighters enjoy watching them fight. So, will the viewers see in the fourth episode of Station 19 Season 5 Episode 4.
Station 19 Season 5 Episode 4 Preview: What Will Happen?
ABC had revealed a short promo and the synopsis for the fourth episode titled "100% or Nothing." According to the summary, a famous character will return to conduct a Crisis One intervention training for the firefighters of Station 19 and Station 23. We will see Diane returning to supervise the drills of the training. However, the duo cannot stop fighting each other. In the trailer, Daine tries to create real-life situations for the training drills. She appoints the two as imaginary husband and wife for the exercise. However, they start to give each other a tough time while the whole squad of the two stations enjoys the show.
Meanwhile, Jack will come across someone in need of help in the fourth episode of Station 19 Season 5. Further, he will meet and young autistic on a city bus. Jack will help this young man in the next episode. Meanwhile, we will see Andy and her Station 23's friend Theo continuing their friendship. Andy has just been through divorce and is going through a tough time.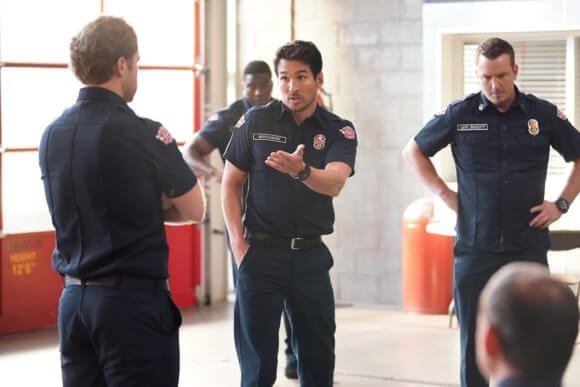 A Quick Recap!
In the third episode of Station 19 Season 5, the city of Seattle was struck by a massive heatwave. Further, a PR expert was hired to create some persuasion for a new engine at Station 19. Next, the firefighters were called on at an accident site. The driver was stuck inside the vehicle while the heatwave was blowing everyone's mind.
Meanwhile, Andy came across Captain Becket after a recent divorce with Robert Sullivan. Andy and Beckett got along, and she ended up sleeping with him. But, Andy regretted doing it and told her Station 23 co-worker, Theo, about the incident. Theo then highlighted the fact that she might still be in Love with Sullivan.
In addition, Joey Phillips went on a ride with Ben Warren in his AID car, which took him down to memory lane. Joey was a homeless kid in the foster care of Ben and Miranda Bailey. Jack Gibson comforted Joey by revealing that he grew up in the foster system too. Finally, the trio arrived on call for a homeless patient in need. Reaching the site, Joey found out that the patient suffering from congestive heart failure is his old friend, Ameen.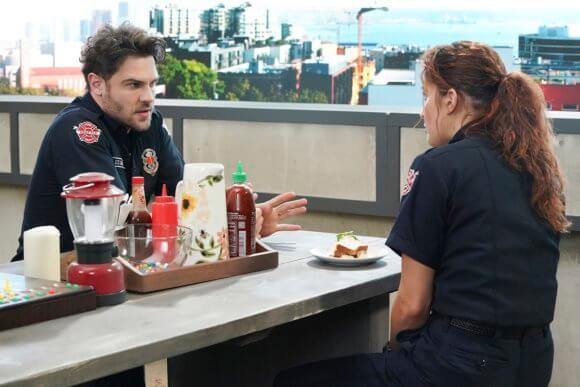 Station 19 Season 5 Episode 4: Release Date
The fourth episode of Station 19 Season 5 will air on October 21, 2021, at 8:00 p.m. ET. ABC airs each new episode of season 5 weekly on Thursdays, with a runtime of around 45 minutes. So, don't miss the latest episode of the fifth season and return for more exciting news.